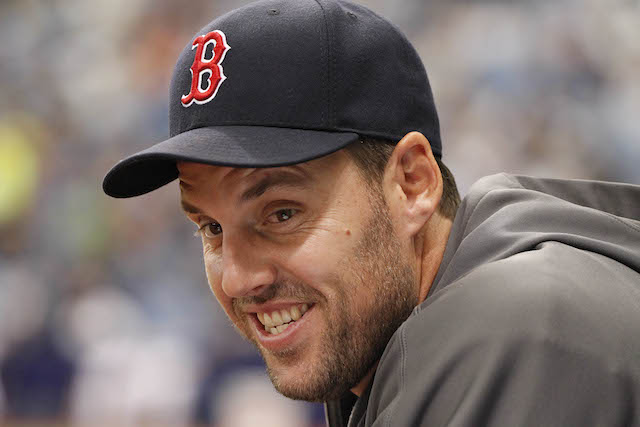 Related: Kelly, Craig found out about trade through media
When the Cardinals acquired right-hander John Lackey from the Red Sox on Thursday, they were acquiring not only an above-average veteran starter, but also an above-average veteran starter who's under contract for 2015 at the major-league minimum salary of $500,000. 
By way of reminder, Lackey's contract with Boston called for him to pitch the 2015 season at the MLB minimum if he missed "significant" time because of a pre-existing elbow injury. Since Lackey missed the entire 2012 season after undergoing Tommy John surgery, that clause kicked in. 
Of course, Lackey after this season will have made almost $110 million in his big-league career, so it seemed possible that the 35-year-old would retire rather than pitch for the minimum in 2015 or, alternatively, use the threat of retirement as leverage to re-negotiate.
However, to hear Lackey tell it on Friday, that's not going to happen ... 
Lackey reaffirms that he will honor contract and pitch next season for ML minimum. Said his decision partially hinged on where he landed.

— Jenifer Langosch (@LangoschMLB) August 1, 2014
Needless to say, that's great news for the Cardinals. So now they'll their bolster their rotation for a potential 2014 run, and, barring injury or a change of heart, they'll get Lackey in 2015 at the most nominal of costs.
In that sense, a good deal for the Cardinals just got substantially better.