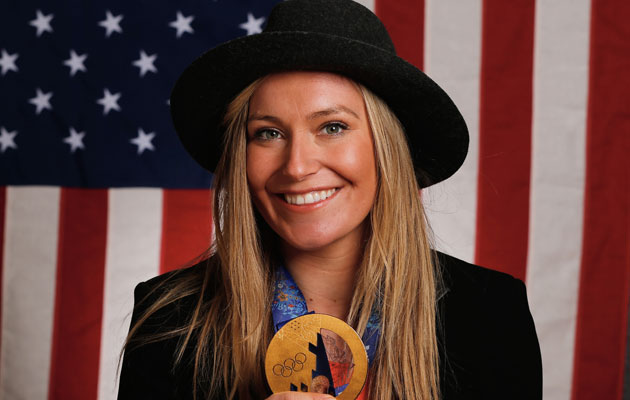 People say it all the time, nothing brings people together quite like the Olympics. You can say that again.
The Olympic Village is a cool place. Most of the athletes are all staying there and when you get that many (mostly) young and in-shape people who are having the times of their lives, good times are bound to happen. In this modern age with smart phones, they're happening even more than normal.
Jamie Anderson, the American snowboarder who won gold in the slopestyle event, and her friends have certainly found life in the Village entertaining thanks to the Tinder app. Tinder is a dating app -- or often criticized as a "hook-up" app -- and Anderson explained to US Weekly that it has been a pretty decent matchimaking tool in Sochi.
"Tinder!" Anderson told Us with a laugh about the dating app. "Tinder in the Olympic Village is next level. It's all athletes! In the mountain village it's all athletes. It's hilarious. There are some cuties on there."

Anderson eventually had to remind herself, however, to focus on the real prize and put her love life on hold. "There was a point where I had to be like OK, this is way too distracting," she said of using Tinder. "I deleted my account to focus on the Olympics."
Well that seemed to work so good call there.
Athletes mingling in the Olympic Village is nothing new, really. It has been common for there to be orders for 100,000 condoms at the Olympics for the athletes, Yes, 100,000. The athletes are staying plenty busy and apparently the app is only helping matters.
Ain't no party like an Olympic Village party because the Olympic Village part apparently never stops.