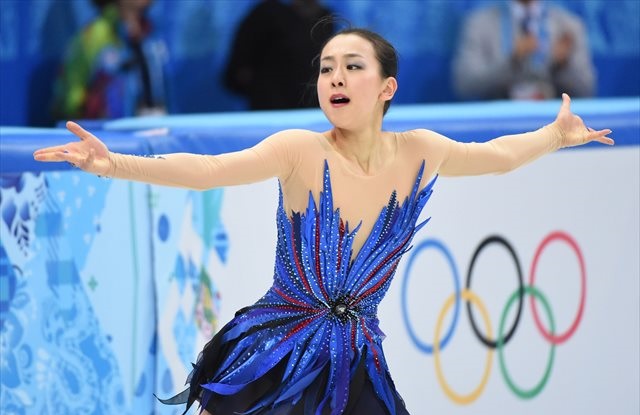 If you're the chair of the Olympic Organizing Committee for your country's 2020 summer hosting duties, here's a guess that maaaaaaaybe-- in the name of the Olympic spirit, the joy of simple competition, an appreciation of the effort and sacrifice made by the athletes just to make the Games, all that jazz -- you ought to refrain from blasting your nation's 2010 women's figure skating silver medalist and two-time World Champion. 
But 76-year-old former Japanese Prime Minister and Tokyo 2020 organizing chairman Yoshiri Mori apparently has different ideas. Referring to Mao Asada -- the greatest female figure skater in Japanese history, but 16th in Sochi after falling on her short program triple axel -- Mori said she is "always falling at the most critical time" of a competitition.
Per the Associated Press, Mori blamed Asada's short program stuggles on her struggles with the same program in Japan's team event performance.
"We shouldn't have taken part in the team competition," Mori said. "The psychological damage [Asada] incurred must have remained" for the individual event.
Mr. Mori wasn't done yet, taking a shot at Japanese ice dancers Chris Reed and Cathy Reed, the children of a Japanese mother and American father who were born and raised in the U.S. but renounced American citizenship in order to compete for Japan.
"They live in America," Mori said. "Although they are not good enough for the U.S. team in the Olympics, we included these naturalized citizens on the team."
Hurray for the Olympic spirit! You seem like a perfectly sensible choice to head a billion-dollar effort to welcome the world to Tokyo, Mr. Mori!
But at least Asada seems to have gotten the last laugh -- she skated a brilliant free program to score a 142.71 and rank in first place entering the final group of skaters, in contention for a medal.