Dreads no more: Andrew McCutchen cuts hair for charity
Pirates superstar Andrew McCutchen has cut off his trademark dreadlocks and will sell each for the benefit of charity.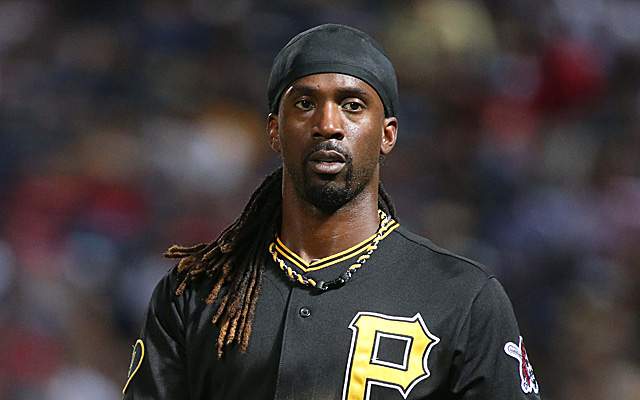 Through the course of the past several seasons, Pirates center fielder Andrew McCutchen has become one of baseball's biggest superstars. Along the way, he's been easily recognizable for his hair, his long dreadlocks.
As of Wednesday, those are no more. McCutchen tweeted early Wednesday morning that he had a surprise he would reveal at noon Eastern time. And here it is, the great reveal:
(Warning, you might want to turn your speakers down a bit for the music at the start)
As McCutchen notes, he's selling his hair for charity. Each lock will be auctioned off on MLB.com with the proceeds benefitting various Pirates charities. He'll tweet more info in the coming days from his personal account: @TheCUTCH22.
The Nats will host the All-Star Game in 2018

The Orioles are looking to trade Machado heading into his walk year

The Cardinals have been linked for a while to the Baltimore star
Gallardo spent the first eight years of his career in Milwaukee

MLB revenues are at a record high right now, but teams aren't spending it on players

Chicago added Tyler Chatwood earlier this offseason but might not be done adding to the ro...