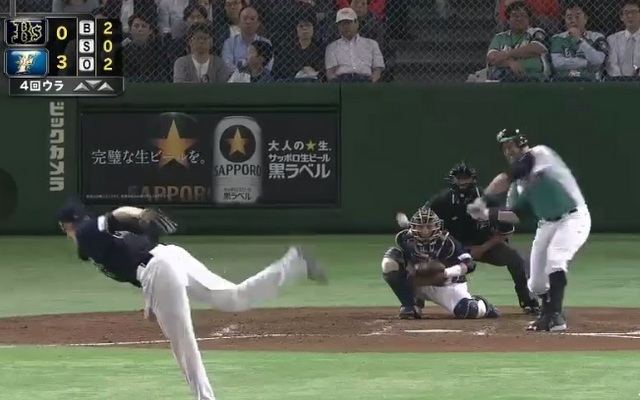 They don't have perks like this in major league baseball.
Nippon Ham Fighters infielder Brandon Laird, formerly of the Yankees and Astros, won a year's supply of beer by hitting a Kirin Brewery sign at the Tokyo Dome with a home run Tuesday.
Here's the video:
It's hard to see the ball hitting the sign in the video, but trust me, it did. They wouldn't give Laird free beer otherwise.
Not only did Laird win beer for a year, he also pockets $10,000 in cash as well.
Brandon Laird gets a year's supply of beer for hitting that sign tonight with his home run. Also gets $10K

— Jason Coskrey (@JCoskrey) May 10, 2016
That's a pretty valuable swing Laird took there. Can't complain about a year's supply of beer and an extra 10 grand. No siree.
Laird, by the way, hit 34 home runs with a .789 OPS with Nippon Ham last year. He hit six home runs with a .626 OPS in 53 career games with the Yankees and Astros from 2011-13.