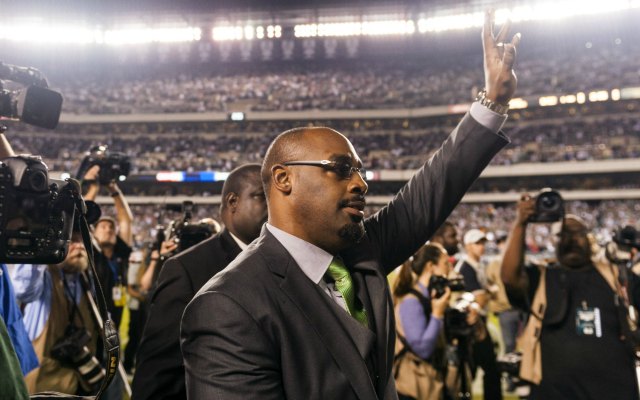 Yes, the Eagles fans gave Andy Reid a standing ovation before he, his quarterback and his Chiefs defense ultimately slapped down Philadelphia on Thursday, and those fans were equally as excited when the organization retired Donovan McNabb's No. 5 jersey during a halftime ceremony.
The fans chanted his name as fireworks went off and as a banner revealed his name and number.
Though there were plenty of lows to go with all of the highs of McNabb's tenure in Philadelphia -- he holds the team records for passing yards, attempts, completions and touchdowns, but he never led his team to a Super Bowl title -- the crowd showed him how much he had been loved in the city.
And McNabb reciprocated.
"I stand here to let you know I truly love and respect everything you've given me for 10 years," he told the crowd. "I stand here, and from the bottom of my heart, to let you know I truly appreciate everything you've done for me. Words cannot stand how much I truly love you."
Follow Josh Katzowitz on Google+