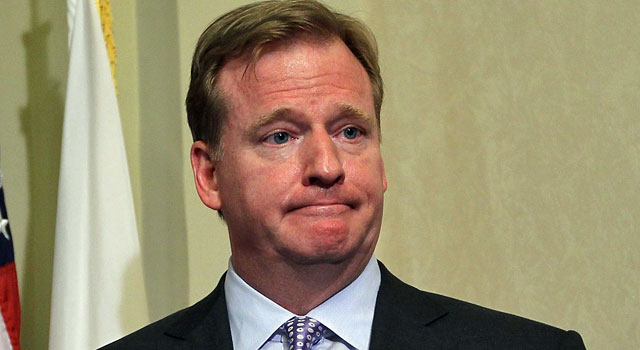 Back in August, shortly before the 2014 NFL season got underway, former player Sean Gilbert publicly outlined his plan to unseat current NFLPA director DeMaurice Smith.
"Are the players better off today than they were four years ago?" Gilbert asked at the time. For some players, hell yeah. For NFL commissioner Roger Goodell even more so.
On Friday, Gilbert released the earnings of several players and Goodell, dating back to 2007. The numbers are staggering.
Sean Gilbert, who is running for PA director, released this NFL salary info since 2007: pic.twitter.com/eJUKKsnqjY

— Jeff Howe (@jeffphowe) October 24, 2014
For some perspective on how much better off Goodell is today than he was four years ago, consider that his salary has increased 49.9 percent, from $29.5 million in '11 to $44.2 million in '14. Gilbert referenced Goodell's salary back in August.
From CBS Sports NFL Insider Jason La Canfora:
Gilbert ... stressed Goodell's compensation post-CBA negotiations as evidence of the league's powerful position -- he called his book "The $29M Tip -- How Roger Goodell Earned His Big Payday" -- indicating that from 2006-2011 Goodell earned $48.7M in total compensation, but made $73.7M in two years since.
In addition to economic measures -- he also supports players receiving 10 percent of all remaining money on their deals as termination pay, to limit the amount of "fictional" money back-loaded on contracts -- Gilbert also aims to limit Goodell's powers as the authority on issues of player discipline, he said, something the current regime has also been attempting.
In light of the Ray Rice scandal and the subsequent move to limit Goodell's disciplinary powers, Gilbert may have one less talking point in his bid to become NFLPA director.