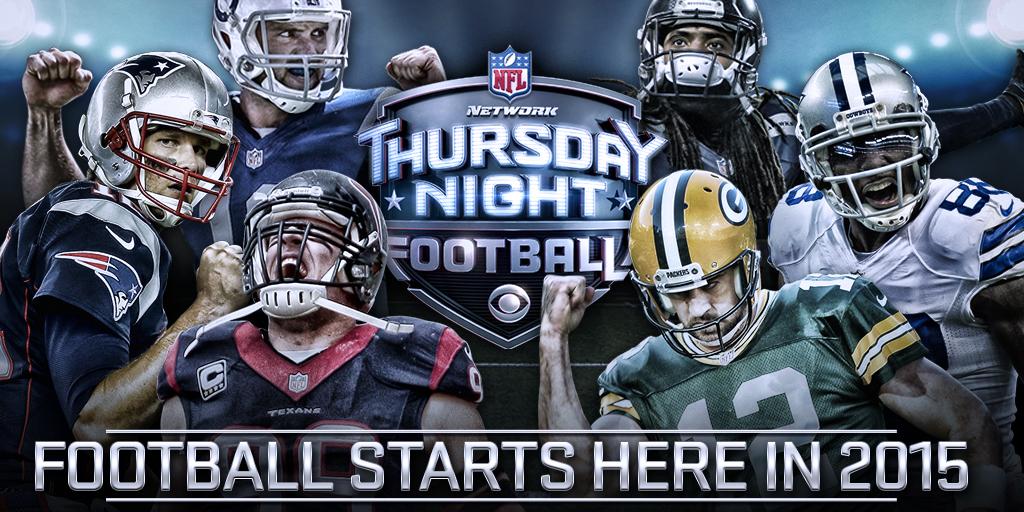 Thursday Night Football will be back on CBS in 2015, with the NFL and CBS jointly announcing the second year of the partnership Sunday morning.
"We are pleased to extend our partnership with CBS for Thursday Night Football," NFL commissioner Roger Goodell said. "The promotion and production by CBS and NFL Network last season made Thursday night a night for NFL football. We look forward to working again next season with CBS."
The agreement, per the release, includes 2015 with an additional year at the NFL's option.
The production arrangement will remain the way it was from 2014. CBS will broadcast the first eight TNF games, which will also be simulcast on NFL Network. Then the games shift exclusively to NFL Network. There will be 14 Thursday night games and two late-season games on Saturday. All 16 games will be produced by CBS, with its lead broadcasters and production team handling the telecase, including the pregame, halftime and postgame shows. 
"The benefits of Thursday Night Football are evident across our Corporation, including a strengthened prime-time lineup that has built on its number one position," CBS CEO Leslie Moonves said. "The NFL continues to be the best premium content in the business, and we look forward to another year of our expanded partnership in 2015/16, a season that will culminate with Super Bowl 50 on CBS."
Super Bowl 50 will air on CBS from Santa Clara, Calif., on Feb. 7, 2016, wrapping up CBS' 56th year of broadcasting the NFL. 
"I could not be more proud of the job the CBS Sports team did in conjunction with our partners at the NFL in producing, branding and positioning Thursday Night Football as a television destination for viewers," CBS Sports chairman Sean McManus  said. "The awareness and viewership for Thursday Night Football grew dramatically in 2014, and we look forward to continuing this trend."