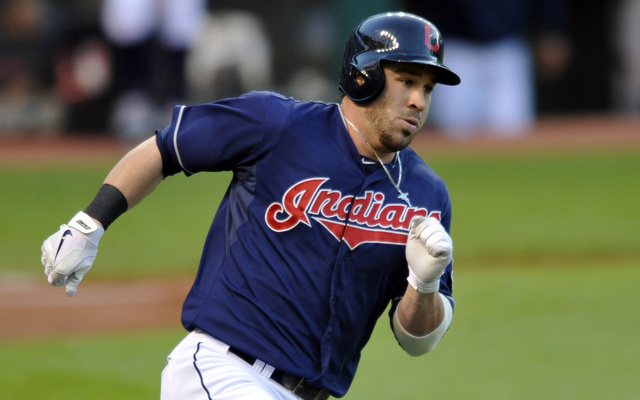 More MLB: Scoreboard | Standings | Probable Pitchers | Sortable Stats | Odds
The Indians and second baseman Jason Kipnis have agreed to a six-year, $52.5 million contract extension, reports Jon Heyman of CBSSports.com. The deal includes a club option for a seventh year. Here is a salary breakdown:
• 2014: $1 million signing bonus plus $2 million salary (replaces $554,900 salary)
• 2015: $4 million
• 2016: $6 million
• 2017: $9 million
• 2018: $13.5 million
• 2019: $14.5 million
• 2020: $16.5 million club option with $2.5 million buyout
The contract buys out Kipnis' final pre-arbitration year, three arbitration years and two free agent years. The option covers a third free agent year. The deal is almost identical to the six-year, $52 million extension the Cardinals gave second baseman Matt Carpenter last month. The two have the same amount of service time, but Kipnis is 17 months younger.
Kipnis, 27, broke out last season, his second full year in MLB. He hit .284/.366/.452 (133 OPS+) with 36 doubles, 17 home runs and 30 stolen bases, and he was a deserving All-Star. He also finished 11th in the AL MVP voting. Since the start of 2012, Kipnis ranks ninth in hits (315), eighth in home runs (31) and fourth in WAR (9.8) among second basemen. Only Robinson Cano (16.0), Dustin Pedroia (11.7) and Ben Zobrist (10.5) have him beat in WAR.
The Indians have been extension happy this spring, signing Kipnis, outfielder Michael Brantley (four years, $25 million) and catcher Yan Gomes (six years, $23 million) to long-term deals in recent weeks. They have not, however, been able to work out a deal with ace right-hander Justin Masterson even though he's willing to take a shorter term contract. Masterson will be a free agent after the season.