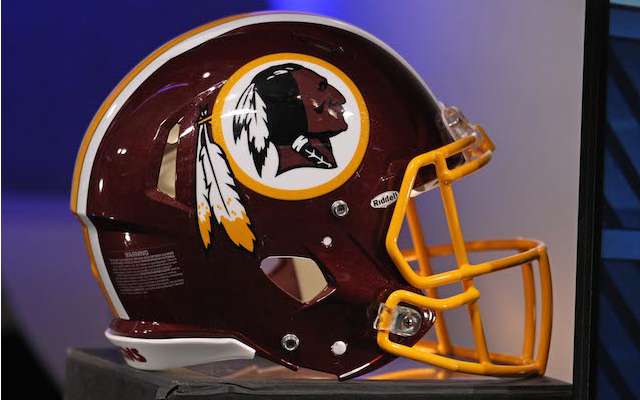 As the controversy around the Washington Redskins team name continues to grow, several media companies have changed their policy in regards to the name.
For instance, the Washington Post Editorial Board has decided to stop using the name altogether. 
ESPN announced on Saturday that it has also updated its policy. Going forward, the network will allow its employees to choose whether or not to use the name. 
Our consistent company policy will continue: using official names and marks as presented by the teams, leagues and conferences we cover. We do, however, recognize the debate over the use of 'Washington Redskins' and have afforded individuals the opportunity to decide how they will use those words when reporting on the team.
ESPN had said this week in a statement that they would definitely use the name, but it appears they had a slight change of heart. "We use the marks and nicknames as utilized by the teams, leagues and conferences we cover," the network said earlier this week.
ESPN's policy echoes what CBS Sports Chairman Sean McManus said in July. In regards to whether or not CBS on-air announcers will use the name, McManus said that would be up to them.
"We probably will not end up dictating to our announcers whether they say Redskins or don't say Redskins. We leave that up to them and our production team," McManus said.
Former NFL referee Mike Carey, who now works for CBS Sports, asked the NFL to take him off Redskins games in 2006. It's unlikely you'll hear Carey say the name this fall. Phil Simms has also said he won't use the name, as has NBC's Tony Dungy. 
One person who will definitely keep using the name is Redskins owner Dan Snyder. Snyder has vowed to never change the name of the team.