The St. Louis Rams are officially a thing of the past. 
Rams owner Stan Kroenke and other members of the team's front office held an introductory press conference in Los Angeles on Friday, where the team finally unveiled its new logo.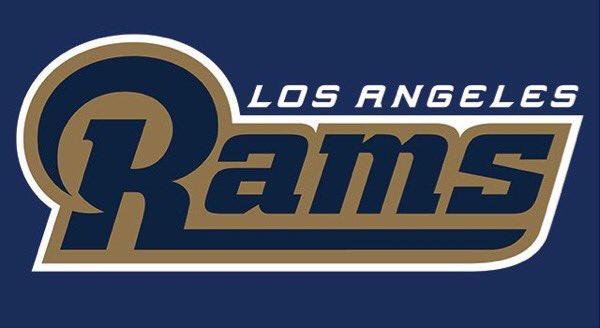 The new logo is a lot like the old logo, except with one key difference. The new logo says Los Angeles instead of St. Louis, for very obvious reasons. You can see the old logo by clicking here.
The Rams also unveiled a white logo.
The Los Angeles Rams logo unveiled! pic.twitter.com/rvI8ykpcdq

— NFL Network (@nflnetwork) January 15, 2016
Any fans who were hoping that the team might return to its classic colors will have to keep hoping, because as of right now, it looks like the Rams will be wearing the dark blue and gold they wore in St. Louis, as opposed to the lighter blue and yellow that they wore when they were originally in L.A.
Here's what the throwback colors would look like if the Rams decided to incorporate them.
Los Angeles Rams 2016 logo revamp, by @cujoknows. #NFLtoLA #LARams @STLouisRams pic.twitter.com/bvzSX51hTB

— Cujo Knows (@cujoknows) January 15, 2016
The Rams' transition from St. Louis to L.A. is almost complete. Besides a new logo, the team also unveiled a new website and a new Twitter handle on Friday.
The old @StLouisRams are now known as @RamsNFL on Twitter.
We are proud to announce that LA's Original Team is back! #ComingHome https://t.co/H3Mmied9Oi

— Los Angeles Rams (@RamsNFL) January 15, 2016
Also, the team's website is now TheRams.com. The website used to be StLouisRams.com. If you make your way to the St. Louis site, don't worry, it just redirects back to TheRams.com.