If you're planning a trip to San Francisco during Super Bowl week, you better make sure you're bank account can handle it because it's not going to be cheap.
Three-star hotels are going for $600 a night. Four-star hotels are going for $700-$900 a night, and then there's the Fairmont in San Francisco, which is offering a $1 million hotel package for Super Bowl week.
Although the price sounds crazy, if you have 21 rich friends, this actually might be the best deal in the city (the Fairmont Hotel did not pay us to say that).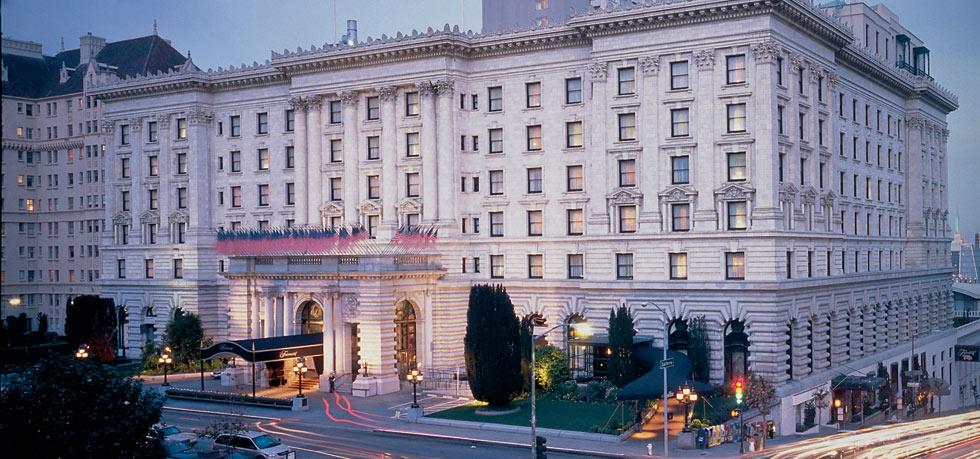 The regional director of sales and marketing, Michelle Gilman Jasen, explained all the details to SFGate.com.
Here's what a $1 million Super Bowl package gets you:
For four nights, you get a three-bedroom penthouse suite that has 6,000 square feet of room and can house up to six people.
Besides the three bedrooms, your penthouse also includes a terrace, a formal dining room, a kitchen, a billiard room and a two-story library. You could theoretically play a real-life game of Clue.
We're not done yet either. Each of the six guests will receive a monogrammed robe. 
Also, this is your view: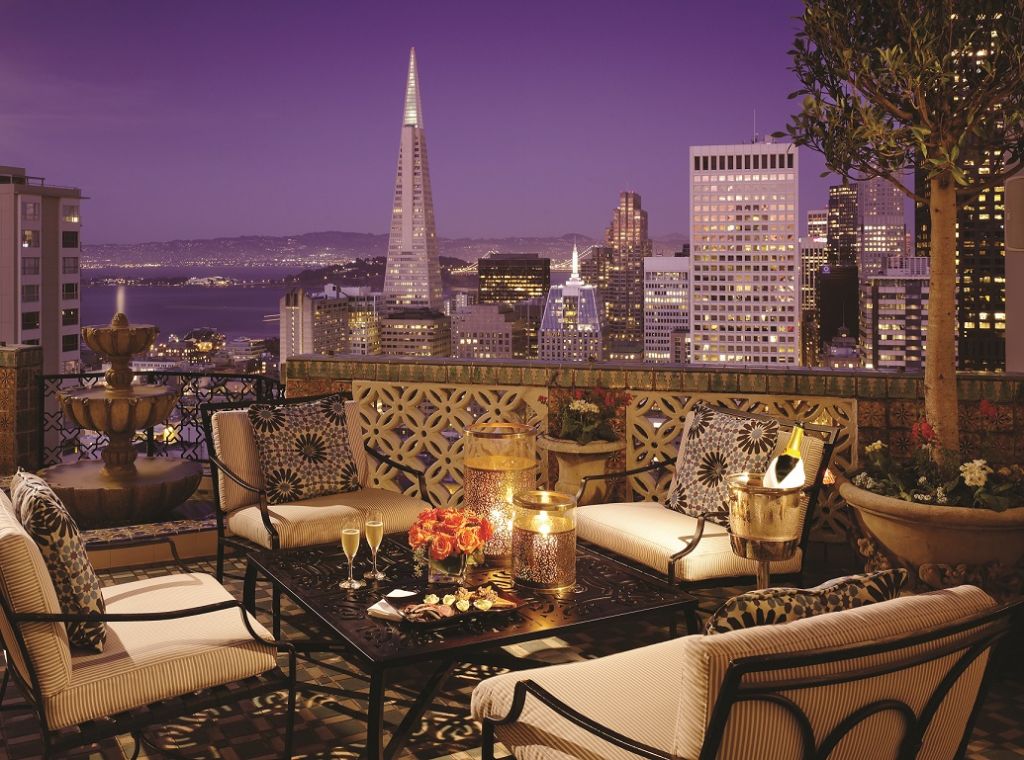 On top of all that, alcohol will be provided at an open bar in the suite and the pantry will be stocked with anything you ask the hotel to stock it with. Caviar? Done. Cap'n Crunch? Sure.
Of course, this is a Super Bowl package, so it has to include tickets to the game, and this is where your other friends come in. The $1 million package will include 22 Super Bowl tickets and a Gold Suite at Levi's Stadium.
For reference, the cheapest suite is going for around $345,000 right now. 
On top of the tickets, all 22 people will receive pregame access to the Big 50 Club, along with a $100 NFL Shop gift certificate.
Oh, and you won't have to worry about getting to the game, because included in the $1 million price is a form of luxury transportation (think limo or bus) that will include a chef and a bartender. Your luxury transportation will also include a police escort.
The hotel will also throw in six passes to various pregame events, including parties that are expected to have celebrities, because everyone loves celebrities.
So why put together a $1 million package?
Jasen explains.
"We wanted to provide a framework with very specific tickets and offerings so that guests knew that those were in place, but then we really wanted to offer them the option to build out their dream Super Bowl weekend -- that's really what this is meant to be," Jasen told SFGate.com. "If you are entertaining clients or you are someone who's looking to make this a once-in-a-lifetime Super Bowl weekend, then we would build it out in a way that's the most impactful for those guests."
Anyway, if $1 million sounds like too much, the Fairmont also has a $150,000 package that includes eight game tickets.