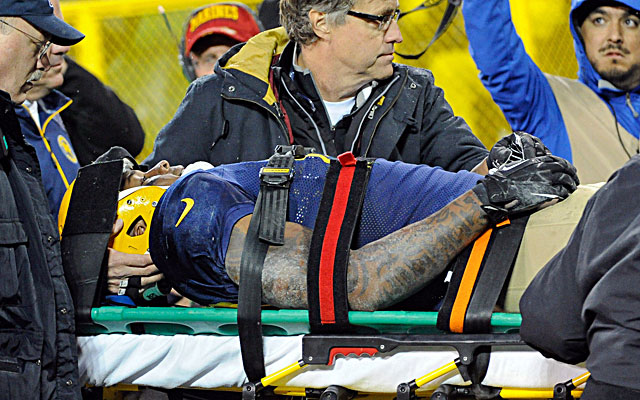 Packers tight end Jermichael Finley is scheduled to be released from the hospital Thursday morning, according to a source with knowledge of the situation.
It's expected the Packers will put him on injured reserve.
Finley, who suffered neck and spinal injuries Sunday during a game against the Browns, continues to make good strides in his recovery and, barring any unforeseen setbacks, will be released from the hospital Thursday.
There are indications that Finley will be able to play football again, however, given the small sample size available in these cases and the areas of the body involved and the brutally physical nature of this game, there is more information that must be gathered and more specialists to see as Finley continues to rest at home and determine a plan for rehab and recovery.
So while the future remains somewhat nebulous, the initial feedback from doctors has been positive. It is expected the Packers will place Finley on IR, given the magnitude of this injury and the various challenging factors at play, but at this point no decision has been finalized. But it's quite unlikely Finley returns to a field this season.
The tight end was having a strong season for the Packers in his contract year and has matured on field and off in recent years.