Patriots' Stephen Gostkowski misses extra point after making 523 in a row
The Patriots' kicker missed an extra point at the worst possible time.
• 1 min read
Stephen Gostkowski entered Sunday's AFC title game having gone 523 consecutive extra points without missing. He hadn't missed since 2006 -- his rookie season -- making 562 of his 563 attempts in his career (regular season and playoffs). Even in the playoffs, the pressure always unfazed Gostkowski, who'd converted on all 60 of his chances.
So, of course, Gostkowski missed his first extra point against the Broncos.
Immediately after the Patriots seemingly tied the game at seven points apiece in the first quarter, Gostkowski trotted onto the field for the formality. Instead, the extra point turned into a nightmare. Gostkowski pushed the ball wide and the Patriots still trailed by a point.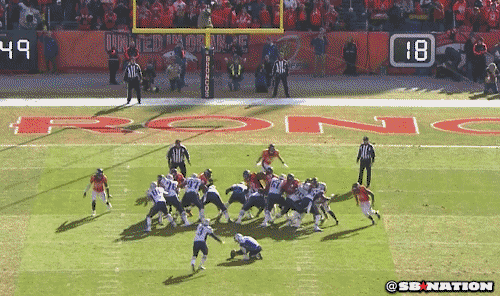 I guess that's why the NFL changed the rule this offseason, when they moved the line of scrimmage back to the 15-yard line on extra points. Only two teams voted against that rule change -- the Patriots weren't one of those teams.
Wink of the CBS eye to SBNation for the GIF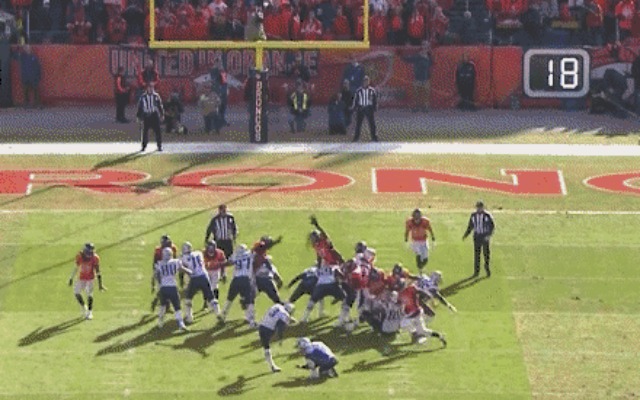 Here's an up-to-date look at the 2018 Pro Bowl roster

New England is 3-0 wearing white in Super Bowls under Bill Belichick

Bettors are favoring the Eagles to keep Super Bowl LII close, but the Patriots remain clear...
No one wants to give the Eagles any respect

The three-time Grammy winner will sing before Super Bowl LII on Feb. 4

Here's a look at the NFL's entire postseason schedule for 2018