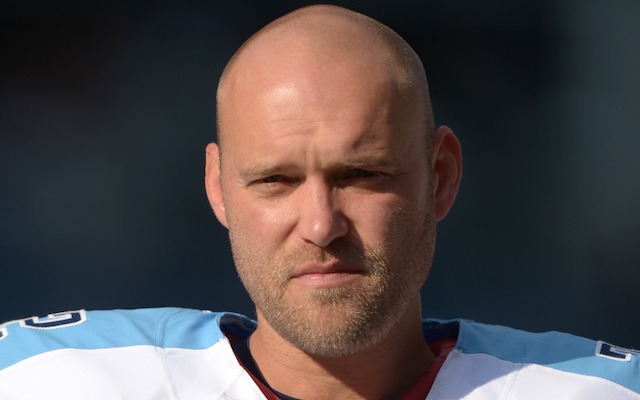 A 911 call made by Rob Bironas' wife, Rachel Bradshaw, reveals that Bironas may have left his house almost an hour and a half before he died in a fatal car crash on Sept. 20. 
In the 911 call, Bradshaw said that Bironas left around 9:40 p.m. Bradshaw made the 911 call at 11:40 p.m. and told police that her husband had left the house about two hours earlier. 
"I can't find my husband," Bradshaw told the 911 operator. "He came home and we were watching a movie and he just left. And that was it. He just left. He has a white Denali and he just drove away and we haven't seen him since."
The 911 operator then asked Bradshaw when the last time she saw Bironas was and she replied that it had been about 'two hours ago.' That would mean Bironas left his house around 9:40 p.m. 
Bradshaw also added that the two did not get in a fight, "No argument, no nothing. He just left," Bradshaw told the 911 operator. "I had a girlfriend over and I turned around and he was just gone." 
The single-car crash that killed Bironas is believed to have taken place at approximately 11:01 p.m.
In a police report filed about three hours after the accident, Bradshaw told police that Bironas left the house around 10:30 p.m. after he had said he was going to bed, but it appears that timeline may not be accurate. 
Here's the details from the original police report: 
At approximately 10:30 p.m., Bironas told [Rachel] 'good night' and left the room. She assumed he was going to bed. After a few moments, she spoke to her friend, who was still present with her in the movie room. She then went to find Bironas. She searched throughout the residence, but could not locate him.

Rachel called Bironas numerous times and did not receive an answer. She called relatives and no one had contact with him. She then called police because she was concerned. She stated it was highly unusual behavior for him to leave without telling her. She stated he was not intoxicated.
The timeline is important because Bironas got into an altercation with people in at least two other cars before his fatal accident. 
A student at Belmont University called police at 10:45 p.m., saying that Bironas tried to run him off the road and threatened to kill him and his passengers. 
"His window was down, and we pulled up and I said, 'Hey man, just a heads up, something's burning from your exhaust. Your exhaust smells horrible, just wanted to let you know,'" the student told the Tennessean. "He looked over at me and said, 'I'm going to kill everybody in your (expletive) vehicle.' It was so random, so bizarre I was like, 'What?' And he said the exact same thing again."
After that altercation, authorities received a 911 call from a woman who said Bironas tried to 'start a fight' with her and her husband. 
"He is dangerous, he is drunk or something. He tried to start a fight with us," the woman said. "My husband ran down there to see what is going on. I just want to tell the police there is something wrong with him. He is dangerous, he is drunk or he is on drugs. He gave us a mean look. We don't even know him, and he tried to run us off the road."
Police are still investigating the fatal crash and Bironas' toxicology reports aren't expected to be available for several weeks. 
You can hear Rachel Bradshaw's 911 call below.