Josh Gordon's career path continues to veer away from the NFL. After applying for reinstatement earlier this offseason, Gordon's status remains unclear. Now, we might know why the NFL hasn't reinstated Gordon.
He reportedly failed a drug test -- again.
On Monday, Fox Sports' Mike Garafolo reported that Gordon, who turns 25 on Wednesday, failed a drug test last month. Shortly after Garafolo dropped his report, it was confirmed by NFL Network's Ian Rapoport.
From Fox Sports' article:
Gordon's sample, which was collected in early March, tested positive for marijuana and dilute, according to a source informed of the results of the test. The source added that both the "A" and "B" samples collected were positive for marijuana and dilute. Though the level of marijuana was below the 35 nanograms per milliliter required for a positive test, the diluted sample is considered a positive test.
According to Garafolo, the failed drug test doesn't guarantee Gordon will miss the entire season. NFL commissioner Roger Goodell hasn't made a decision yet on Gordon's reinstatement request. As ESPN's Field Yates previously reported, the NFL is not required to make a decision within 60 days of Gordon's request. So, this could potentially drag on for quite some time.
For what it's worth, Gordon seems relatively unconcerned.
Call me if u need a real story worth writing.. 

— Flash Gordon (@JOSH_GORDONXII) April 11, 2016
But the positive test certainly doesn't bode well for Gordon's future. In 14 games during the 2013 season, Gordon racked up 1,646 yards and nine touchdowns. Since then, he's played in five games.
In 2014, he served a 10-game suspension for violating the league's substance-abuse policy. He ended up missing the entire 2015 season due to a failed alcohol test. Now, he's reportedly living with troubled free-agent quarterback Johnny Manziel.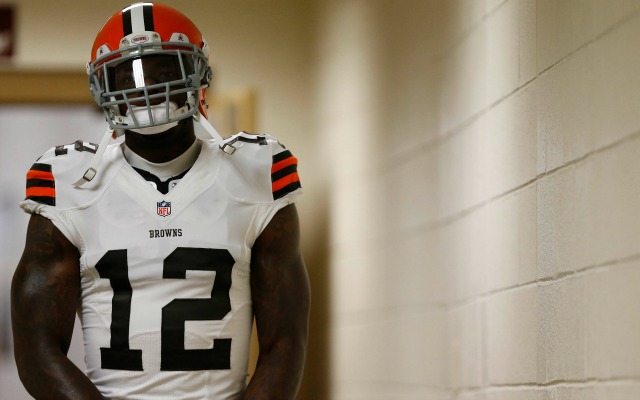 If Gordon returns this season, he'll be under contract with the Browns. Here's CBS Sports NFL Insider Jason La Canfora reporting on how the Browns view the situation:
Internally, the Browns have turned pessimistic about Gordon's ability to be reinstated anytime soon. The sense they have gotten from the league office is that Gordon is still associating with many of the same people and that the NFL was hesitant to reinstate him in the near term.
According to La Canfora, the Browns have been operating under the assumption that Gordon might not be available for the 2016 season. In other words, the Browns are done counting on Josh Gordon.