There's a good chance that the most popular Super Bowl commercial in St. Louis is going to be a commercial that's only seen in St. Louis.
Terry Crouppen, a lawyer in the city, decided to buy an ad for the big game so that he could do one thing: bash Rams owner Stan Kroenke for moving the team. The only catch to the ad is that it won't be airing nationally; it will only be airing in the city that Kroenke ditched.
In the commercial, the lawyer gives Kroenke some free legal advice.
"I'm Terry Crouppen. You know my hometown, St. Louis. We were loyal to our football team. We bought their tickets, wore their jerseys, drank their overpriced beer. We cheered them year after losing year, and in return, they trashed us, then left us. Stan, you're worth $8 billion dollars. That's not enough? Well, here's some free advice. Just because it's legal and you're rich enough to do it -- that doesn't make it right."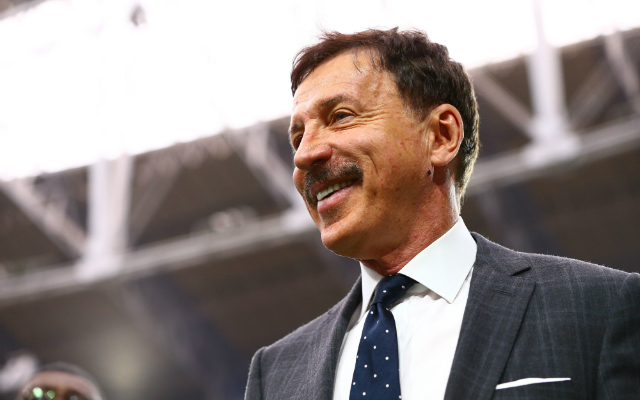 The commercial ends with the hashtag #SlamStan, and since Kroenke is basically the least popular person in St. Louis right now, it won't be a surprise at all if that hashtag starts trending on Super Bowl Sunday.
Crouppen sent out a press release for his ad, just to make sure everyone in St. Louis knows to watch out for it in the first half.
"I've heard from hundreds of friends and strangers in the last few weeks about their disappointment over the Rams' situation," Crouppen said, via Fox 2 in St. Louis. "I couldn't stand silently by while Kroenke broke our city's heart with the move to Los Angeles. So I do what I've done my entire career: took to the airwaves to advocate on behalf of those who don't have a say in the matter, but care as deeply as I do."
You can see the entire ad below.