The San Diego Chargers and Oakland Raiders have reached an agreement for Bob Iger, the highly-regarded Disney chairman and CEO, to become chairman of their bid to build a stadium in Carson, Calif. according to sources with knowledge of the situation. It's a potentially game-changing move that could propel those teams to the Los Angeles market by next season. The teams are expected to announce the move shortly, with those clubs assembled in New York for a significant meeting with NFL officials later Wednesday.
Iger, who will remain as Disney's chairman and CEO, will become the non-executive chairman of Carson Holdings, LLC and oversee all major initiatives with the venture, including stadium design, naming rights and fan experience, and will be responsible for guiding construction and operation of the facility. The deal is contingent on the NFL owners approving the Carson stadium plan for construction.
Iger has a world-renowned reputation in the entertainment realm, he is an expert on the LA market and he brings extensive Disney acumen to this project, which is competing with Rams owner Stan Kroenke's plan for Inglewood, Calif., in the race to relocate to Southern California.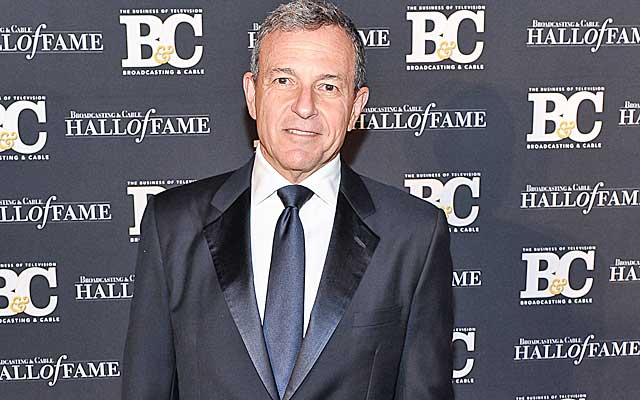 Iger's arrangement with Carson Holdings stipulates that he is to provide no services to the project that in any way conflict with his CEO responsibilities at Disney. He will be delegating substantial responsibility for Carson Holdings to the new President of Carson Holdings, whom Iger will recruit and hire, but Igor is expected to drive the overall vision for the stadium project for the Chargers and Raiders, with the opportunity to become a minority owner himself at a later date once he has retired from Disney.
This landmark agreement comes ahead of Wednesday's critical meeting, when representatives from the Raiders, Chargers and Rams have what may be their last chance to present before the league's Committee on Los Angeles Opportunities at NFL offices in New York. A January vote expected on the matter. Time is running out and this is an opportunity to put a best foot forward ahead of NFL decision makers.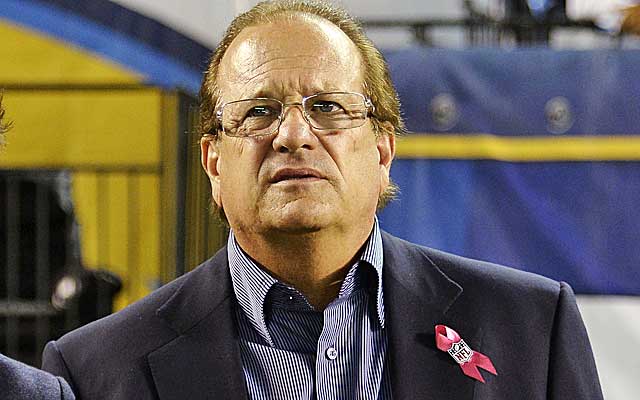 Should the Carson project gain sufficient votes, Iger will have a window of time during which he could purchase a pre-arranged portion of the Chargers or Raiders franchises, at his discretion (NFL rules would prohibit him from owning a stake in both teams). Iger, 64, is one of the country's more identifiable CEOs. He has vast experience in broadcasting and entertainment acumen, and has been a top executive at Disney since 2000.
His contract with Disney expires in 2018, and his contract with Carson Holdings is for five years with a two-year renewal option, with compensation expected to be merely $1 per year, according to a source. The president he will be hiring for Carson Holdings will handle much of the extensive day-to-day chores for stadium construction.
The Carson project already had, by some owner's estimates, 16-20 votes of support prior to this development; it will require 24 votes for either stadium initiative to proceed. Some high-profile owners have privately expressed the view that they believed Inglewood might be a more profitable locale (Cowboys owner Jerry Jones chief among them), and Kroenke has exhaustive real estate experience.
However, any concerns about the ability of the Spanos (Chargers) and Davis (Raiders) families to construct a superior facility on their own, or one that might rival Kroenke's, might be sated given Iger's inclusion in the project, and many of the key members of the Los Angeles committee (Jerry Richardson and the Rooney and Mara families, for instance) had already been firmly in the Carson camp, sources said, even before Iger came on board.
Kroenke's bid to relocate could also be complicated by the momentum St. Louis is building on a new stadium project and the need for owners to meet certain relocation criteria in their current markets before gaining the right to move. If not for NFL relocation regulations, Kroenke would have already moved his team, having purchased the land earmarked for the new stadium long ago.
Should he not end up gaining clearance into the LA market, he has the ability to continue his lease year-to-year at Edward Jones Dome and he could also pursue a move to London, some owners believe. Kroenke owns Arsenal, a massive London-based soccer club in England's Premier League.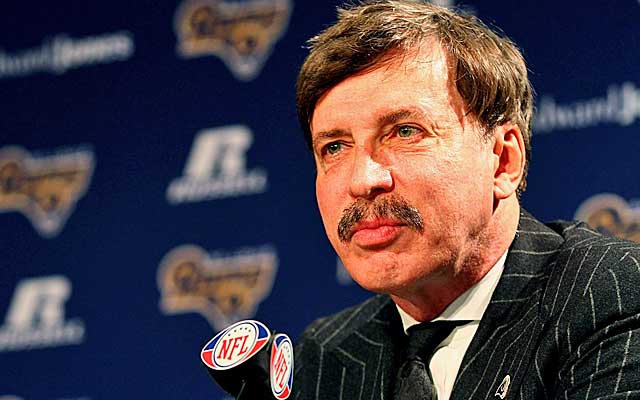 Iger will make decisions on all Carson-related stadium matters (branding/marketing) on behalf of the Chargers and Raiders, and should there be any disputes between the Chargers and Raiders over matters related to the project, Iger would be the deciding party. While Iger will not be paid for his role with Carson Holdings, he would stand to reap considerable rewards should he opt into the ownership group of the Chargers or Raiders, which would be a virtual certainty should this stadium be built.
It's difficult to imagine Iger, who is very well thought of by Commissioner Roger Goodell and who has addressed owners at league meetings in the past, taking on such a prominent role in a project as substantial as this without having a strong sense that it would indeed be constructed. His inclusion, coming a few months after the arrival of Carmen Policy, a well-regarded former top executive with the San Francisco 49ers, as the Executive Director of Carson Holdings in the spring, have bolstered the Carson group significantly as the Chargers and Raiders make a final push to gain the right to what could be a massively lucrative Los Angeles market.
The NFL will not put the matter to a vote unless league officials are already certain there are enough votes for one of the proposals to pass. It's conceivable that could come as soon as next month with all three teams filing for relocation and a league meeting scheduled for December in Dallas. Members of the LA Committee have to this point said only that they expected a vote to come after the season.
In addition to Iger joining Carson Holdings, Raiders ownership continues to seek a minority owner to add an influx of capital and Los Angeles real estate/entertainment expertise to its group, sources said. And should Mark Davis be able to come to terms with a partner of some magnitude that, too, would likely only further bolster the overall strength of this stadium plan.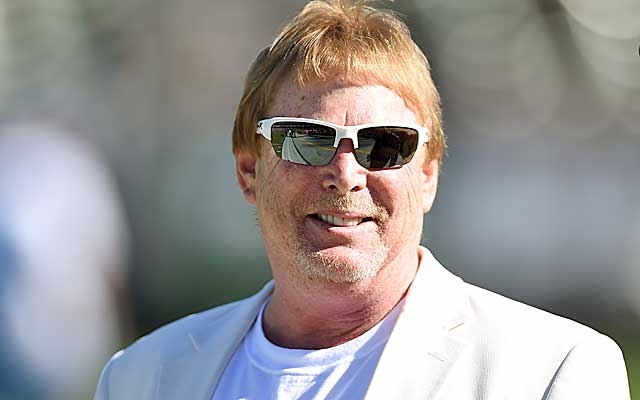 The inclusion of Iger as a driving force in the stadium project, as well as a potential minority owner of the Raiders, should only increase Davis' ability to land qualified parties to join his ownership team, especially those who may have had doubts about his ability to handle a project of this magnitude in Los Angeles on his own.
Iger has made it known he intends to retire from Disney when his contract expires. Disney, which owns ESPN, currently has the rights to broadcast Monday Night Football until 2021, by which time Iger is no longer expected to be with that corporation regardless of the outcome for the Carson project.