Dolphins cheerleading website hacked, led to porn site
The Dolphins cheerleading website was hacked sometime between Monday and Tuesday and that hack caused mobile users to be redirected to a porn site.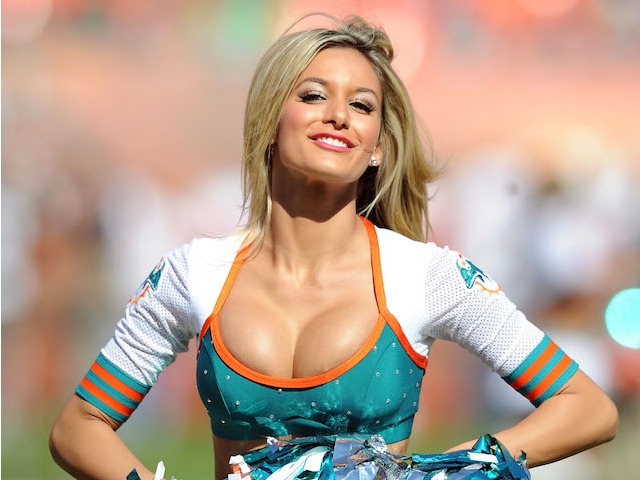 The Dolphins cheerleaders have their own website and sometime on Monday that site got hacked, according to the Palm Beach Post. What kind of hack? The kind of hack that sends mobile users to a porn site instead of the Dolphins cheerleaders site. The hack wasn't fixed until early Tuesday. 
The hack didn't affect the web version of the site, but anyone who tried to visit DolphinsCheerleaders.com from a mobile device was redirected to a site that showed girls -- just not girls who were Dolphins cheerleaders.
"It was hacked without our knowledge," a team spokesman told the Post. "We learned about it earlier [Tuesday]. We were able to fix it. We're going to continue to investigate how this happened."
Just to make sure the problem was fixed -- and for the sake of research -- I logged onto the website from my mobile device and was led to the smiling faces of Dolphin Cheerleaders Dana, Kelly, Brooke and Paige. 
(When the Dolphins cheerleading website isn't redirecting you to other sites, you can watch videos like this one)
The Steelers' most dangerous player went down in the second quarter

Shazier suffered a scary injury a couple weeks ago, but appeared to be in good spirits at Heinz...

With their 2017 season basically over, it's time for Cardinals fans to turn their attention...
All of the best highlights from Week 15 are right here

With their 2017 season basically over, it's time for Jets fans to turn their attention to the...

With their 2017 season basically over, it's time for Bengals fans to turn their attention to...