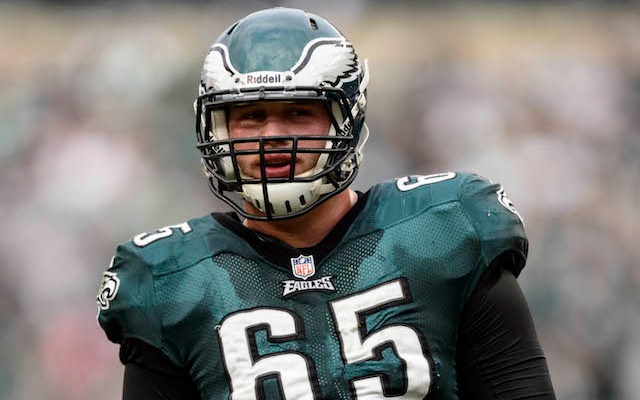 Philadelphia Eagles right tackle Lane Johnson has been suspended for the first four games of the 2014 season after violating the NFL policy on performance-enhancing substances, according to Philly.com.
UPDATE: The Eagles confirmed the suspension on July 23. 
"We're very disappointed to learn of his suspension. We have spoken to Lane about the details of the suspension," the team said in a statement. "He understood what he did wrong and took full responsibility. The key for him, however, is to learn from that mistake and move forward with his preparation for the 2014 season."
The suspension will create an instant hole on the Eagles offensive line. Johnson, the fourth overall pick in the 2013 NFL Draft, started all 16 regular-season games for Philadelphia in 2013. The Eagles actually had the same five starters on the offensive line for all 16 games last year, but that obviously won't happen in 2014 with Johnson out for the first four.
Johnson's suspension could mean some early playing time for Allen Barbre. Barbre, who signed a three-year extension in early June, can play either guard or tackle. The versatile lineman filled in for left tackle Jason Peters when Peters went down injured in a game last season.
As for Johnson, he's eligible to play in all preseason games and to practice with the team from now until the preseason's over. The 24-year-old's suspension will begin just before Week 1 in September and Johnson will be eligible to return to the Eagles' active roster on Sept. 29.
The four-game suspension means Johnson will miss games against Jacksonville, at Indianapolis, Washington and at San Francisco.