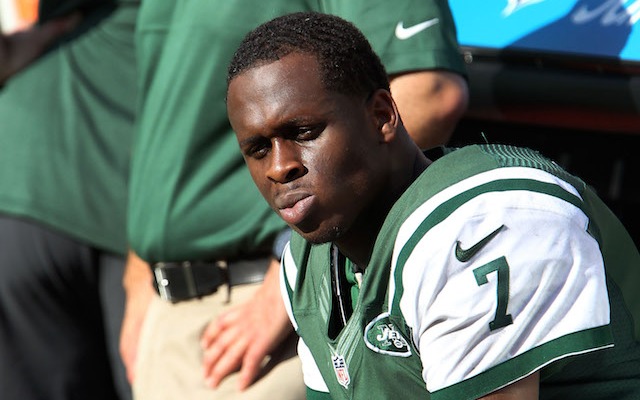 Geno Smith learned a $12,000 lesson this week: Don't yell bad words at your fans. The NFL has fined the Jets quarterback the sum for yelling "F--- you" to a group of fans as he walked off the field after the Jets' 24-17 loss to Detroit in Week 4.
Even worse for Smith, the entire incident was caught on video by the CBS affiliate in New York. 
Although you generally never want to cuss out your fan base, Jets coach Rex Ryan was understanding of Smith. After all, Ryan famously told a fan to 'Shut the f--- up' in 2011, a line that cost Ryan $75,000. 
"Unfortunately, I've made the same mistake," Ryan said a day after the loss. "It's frustrating at times because you're giving everything you have and unfortunately it hasn't been good enough these last three weeks, but certainly I recognize that our fans are feeling the pain."
Ryan might understand where Smith was coming from, but he did add that cursing at a fan "should never happen."
You can see the video of Smith's actions below.