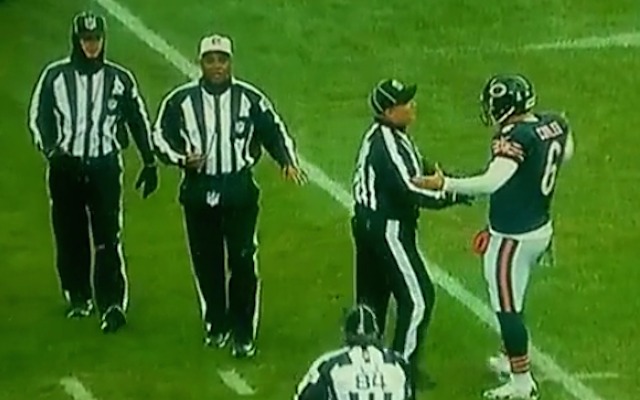 It's been a rough week for Jay Cutler: Bears fans are burning his jersey, there's a report out there that the Bears could save some serious money if they trade him and now, even the refs are out to get him. 
During the first quarter against the Vikings, the refs blew a Chicago play dead because Minnesota wanted to challenge whether or not the Bears had fumbled on the previous play where a pass had been called incomplete. 
Here's what you see below: the fumble, Cutler spiking the ball after refs stopped the next play so Minnesota could challenge, then Cutler yelling at the refs.
The Bears quarterback was hit with a 15-yard unsportsmanlike conduct penalty on the play. The Bears kept possession of the ball after the challenge, but the penalty took them back to Minnesota's 40. The Bears had been on the Vikings 25-yard line. 
The Bears drive eventually ended with a 47-yard missed field goal from Robbie Gould. You can follow the Bears-Vikings game with our CBSSports.com game tracker here.