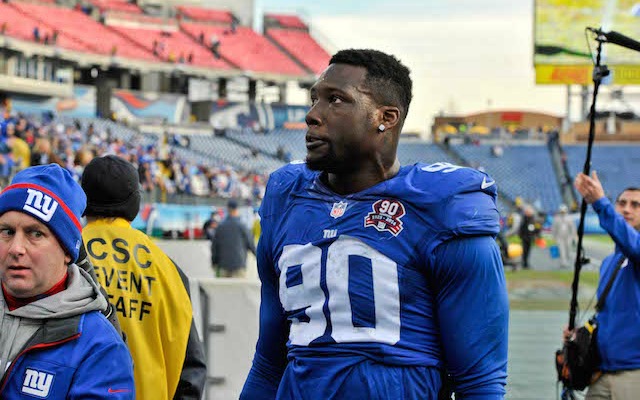 Giants defensive end Jason Pierre-Paul suffered a serious hand injury in a fireworks accident on Saturday night near his home in South Florida, according to FoxSports.com. 
Although the exact severity of the injury is unknown, ESPN.com has reported that Pierre-Paul suffered burns on his palm and three fingers. ESPN also added that at least one finger could have nerve damage.
WINZ-AM radio in Miami has reported that Pierre-Paul's injury is severe enough that there's still a small chance doctors may have to amputate his hand. 
Jason Pierre-Paul update: As of 90 mins ago, he was still in hospital. Hand injury so severe, he could still possibly lose it.

— Andy Slater (@AndySlater) July 6, 2015
There are also several other reports, including one from TMZ, indicating that Pierre-Paul injured at least two fingers plus his thumb.
There does appear to be some good news though: NFL.com has reported that JPP's hand is expected to remain intact and that there shouldn't be any "serious" long-term affects, although it's unknown at this point what the short-term ramifications are.  
Pierre-Paul apparently bought so many fireworks over the weekend that he had to rent out a UHaul van to transport them. The tweet below came from one a neighbor who took a picture of Pierre-Paul's van.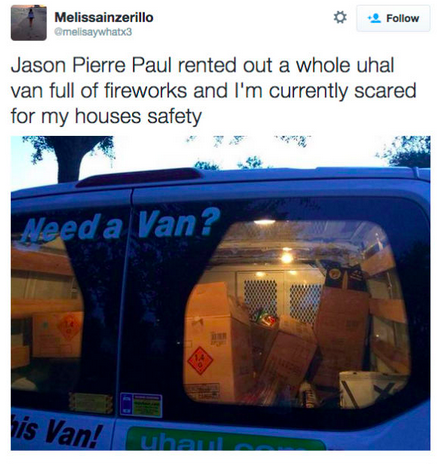 Pierre-Paul also posted a video to Instagram on Saturday that showed the same van in the background.  
A video posted by Jason Pierre-Paul (@iamjasonpierrepaul) onJul 4, 2015 at 4:32pm PDT
If the injury is as serious as it seems, Pierre-Paul could be out over $14 million.
The Giants hit JPP with the franchise tag in March, but Pierre-Paul had yet to sign the franchise tender, meaning the Giants could pull the offer. At that point the team would be under no obligation to pay Pierre-Paul the $14.8 million that he would have been owed had he signed. 
If JPP had signed the tender, there's a chance he could've collected the money. The tender is only guaranteed for football injuries, but the Giants could've still paid him, if that's what they wanted to do.