When the Oakland Raiders start their spring practices, they will be without a player that was expected to take a much larger role in their offense this season. According to a report from FOX Sports, 2015 third-round pick Clive Walford injured his knee in an ATV accident earlier this offseason and subsequently had surgery that will keep him out of spring practice.
Walford is ahead of schedule in his recovery, according to multiple sources, and is expected back during training camp -- perhaps for the start of it. One source said the injury "may not be as bad as originally thought."

It's unclear exactly when the accident occurred or what the specific nature of the injury is, but indications are Walford is weeks removed from his surgery. The incident has been kept under wraps since then and, in the meantime, Walford has shown marked improvement.
Walford caught 28 passes (out of 50 targets) for 329 yards and three touchdowns as a rookie, giving Derek Carr a threat down the seam to complement Amari Cooper and Michael Crabtree on the outside. His average depth of target (10.0 yards), per Pro Football Focus, ranked 10th among tight ends. Cooper (10.7) and Crabtree (10.3) ranked 46th and 53rd among receivers, respectively.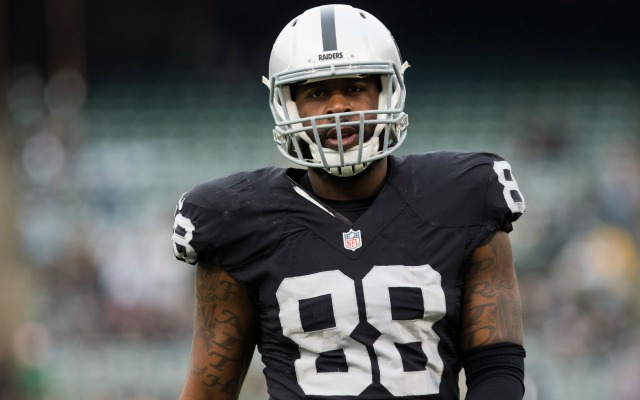 Though Walford played only 41.6 percent of Oakland's offensive snaps (per Football Outsiders), he produced at a level equivalent to a starter-quality tight end on those snaps. He ranked 31st among tight ends in Football Outsiders' DYAR (Defense-adjusted Yards Above Replacement) and DVOA (Defense-adjusted Value Over Average, which adjusts performance for down, distance, and opponent), for example.
His athleticism, combined with his height (6-4) and frame (254 pounds) should turn him into a versatile target for Carr, provided he can recover fully from the injury he sustained in the ATV crash.