If you ever need a reminder of how good Tom Brady is, all you need to do is look at the Super Bowl record book, which has basically turned into Brady's autobiography.
The Patriots quarterback practically rewrote the record book during New England's 28-24 win over Seattle in Super Bowl XLIX. Brady broke, tied or extended eight Super Bowl records in the Patriots win.
Among the records that Brady broke were: Most completions in a game (37), most completions in a half (20), most Super Bowl starts (6) and most career touchdown passes in the Super Bowl (13). 
Brady's 37 completions broke Peyton Manning's old record of 34, which was set last season in Denver's 43-8 loss to Seattle.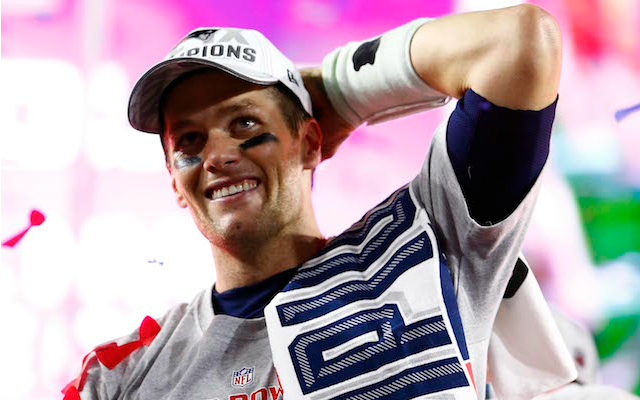 The most impressive record is probably the touchdown pass record. Brady's four touchdown passes against the Seahawks gave him 13 for his career in the Super Bowl, moving him past Joe Montana, who threw 11 touchdown passes in four Super Bowls. Brady went into Super Bowl XLIX with only nine career touchdown passes in the Big Game. 
Besides breaking four records, Brady also tied two records. Two big records. 
Thanks to the win, Brady now joins Montana and Terry Bradshaw as the only quarterbacks in NFL history who have won four Super Bowls as a starter.  
Brady's 328-yard, four touchdown performance against Seattle earned him his third Super Bowl MVP award, which tied Joe Montana for the most ever. 
Of course, there were also some records that Brady couldn't break because he already had them. Going into Super Bowl XLIX, Brady held the record for most career passes, most career completions and most career passing yards. 
By tacking on 37 completions, 50 pass attempts and 328 passing yards to those records, Brady probably put those records far out of reach. 
The Super Bowl record book next year should probably just have a picture of Brady on it.