There's a reason the Dallas Cowboys are called "America's Team," and that reason is probably because America loves watching them on TV.
Although the 4-12 Cowboys struggled on the field this year, they definitely didn't struggle in the TV ratings. According to the NFL, the three most-watched regular season games of the 2015 season involved the Cowboys.  
Here's a look at the three highest-rated regular season games of the 2015 season.  
1. Panthers at Cowboys (Thanksgiving Day) -- 32.5M (CBS) 
2. Seahawks at Cowboys (Nov. 1, 2015) -- 29.4M (Fox)
3. Cowboys at Packers (Dec. 13, 2015) -- 28.9M (Fox)
America loves its drama, and the Cowboys were full of it in 2015. The Thanksgiving game marked Tony Romo's second game back after breaking his collarbone in Week 2. Not only did viewers tune in to see Romo, but most of them also probably wanted to see if the Cowboys could knock off the Panthers, who were 10-0 at the time.
That didn't happen though. Romo ended up getting injured and the Cowboys would end up losing 33-14.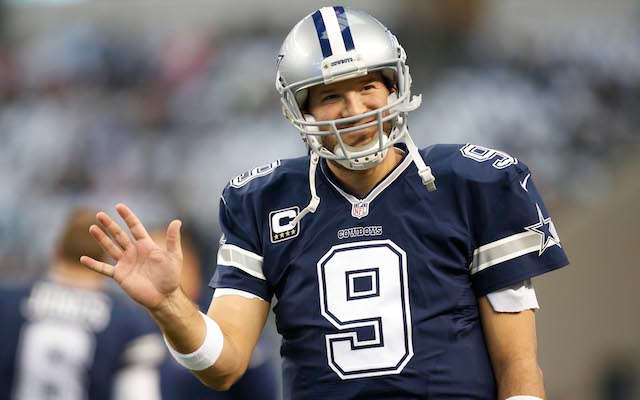 As for game No. 2 on the list, Cowboys-Seahawks was Dez Bryant's first game back after breaking his foot in Week 1. Matt Cassel and the Cowboys almost pulled off the upset before losing 13-12.
The third game on the list was a rematch of last year's wild divisional-round playoff game. Not only was it a rematch, but the Cowboys were still a hot draw because despite the fact that they were 4-8 going into the game, they were still mathematically alive for the playoffs.
The Packers ended up eliminating the Cowboys though with a 28-7 win.