The NBA trade deadline is Thursday 3 p.m. ET, and already there are teams making moves. With so much in play, from a rising cap this summer that could go as high as $95 million, to the angst of teams knowing their window is shut due to the Warriors and a weird confluence of sellers and buyers, who knows if this deadline will actually bring big changes or mostly noise. 
But what is each team looking for if they do make a deal? Here's a look at what each team is shopping for at the deadline. 
EASTERN CONFERENCE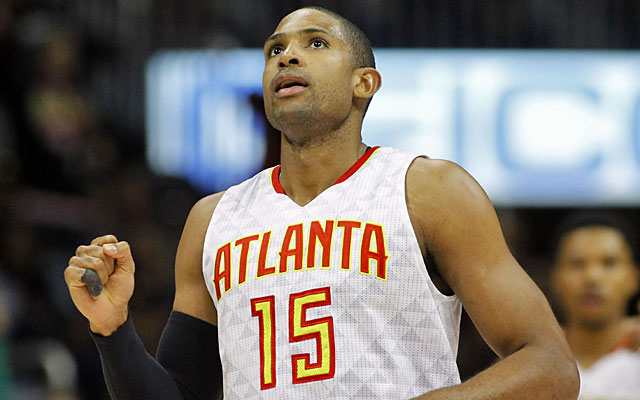 Record: 31-24
Status: Sub-contender
The Hawks could win the title with the core as currently constructed if they can find their highest gear they were playing at last January and if Texas and California fall into the bowels of the Earth. They were swept by the Cavs, yes, but they were playing their worst basketball, the Cavs their worst. It is unlikely but at least conceivable that they could win the East.
That said, their situation is messier than a toddler's room.
This is what reports indicate: Horford is likely to be moved, but it's going to take a monstrous offer to get him. The Hawks anticipate someone coming with that kind of offer. The question is what happens if they don't? As for why the Hawks are intent on trading him, there are three theories:
a. They've been given indications he may leave in free agency and don't want to risk losing him for nothing.
b. New ownership has decided if they can't win the title it's better to get ahead of this team's expiration date than to try and pivot when the time comes.
c. They legitimately think they can improve with someone else.
That third one seems unlikely. Horford is without a doubt the most valuable asset on the market. He has Kevin Love's versatility while being an A-minus defender, and has Dwight Howard's pick and roll containment with a better offensive game. You can use him next to a big, next to a big power forward, next to a stretch four, in smallball lineups, anywhere.
This is what makes figuring out the Hawks' needs complicated. If you trade Horford, are you blowing it up? Do you move Teague and Korver then? What about Millsap? Here's what the Hawks don't need: point guard (Schröder), wing (Bazemore, Sefolosha), power forward (Millsap). So you have to think picks are the ideal here. That's why Boston's array of picks including the Nets pick matters.

Record: 32-23
Status: Fringe sub-contender
The Celtics are on a hot streak right now, but they've been as low as the ninth seed and as high as second this season. They're all over map. They also have the best assets of any team.
What they need is a star. When the offense goes kaput -- and it goes kaput a lot -- they need someone who can carry them. Isaiah Thomas has a hard time closing out games because of his size, and Marcus Smart isn't there yet. They need a star, a focal point, a go-to. Those are hard to get, but Boston has anything a team could want. It's just a matter of what Boston is willing to give up.
Boston can't get a top-10 player. The Cavs aren't sending LeBron James, the Pelicans won't give them Anthony Davis. The best player they can aim for is DeMarcus Cousins, who is a top-10 player but with baggage, but there are questions whether Danny Ainge thinks the malcontent is worth the hassle.
Kevin Love, Dwight Howard, Al Horford are sub-stars. There are complications with each. Does Ainge really want to mortgage a crucial asset for one of those? But maybe that's the wrong way of looking at it. They can mortgage some of those assets for one of those guys, and use them to hook another star later. That's what they did with Ray Allen and Kevin Garnett. Maybe the Celtics are looking for their next Ray Allen.

Record: 14-40
Status: Fountain of Sadness
There's what they need to trade for, and what they're looking to do. They need to trade for picks. Trade Joe Johnson for a late first-rounder, trade Brook Lopez for a mid-first-rounder, trade Thaddeus Young for a mid-first-rounder, be awful, take your medicine, try to package any picks you can to move up in the draft (which is weak so that will be easier) and start over.
They won't do that.
They're going to try and be good again. Prokhorov simply does not see the benefit of a plan. It's maddening, but that's the situation. Thad Young has the most value on the market. If they can get a young player (Patrick Patterson) and a pick for Young, they need to pull the trigger.
I would warn of the possibility of them mortgaging their future for a short-term solution, but they're out of future assets to leverage.

Record: 27-26
Status: Playoff-caliber team
Charlotte's not great, but it has the potential to be solidly good. The Michael Kidd-Gilchrist injury hurts, but the Hornets are not in a position to make a short-term trade that compromises their future. They did, however, manage to acquire Courtney Lee on Tuesday.
(Boy, could the Hornets use Justise Winslow right now.)
They've been rumored to be open to trades for Jeremy Lin, P.J. Hairston, and Al Jefferson for some time. They have a great 1-2 combo in Kemba Walker and Nicolas Batum. MKG remains a part of their future. If they can bolster their bench and land an impact big, that would make a lot of sense. It's got be a defensive presence inside, however. If Howard were open to Charlotte at all, that would be a great buy-low opportunity for them.

Record: 27-25
Status: Trying to avoid implosion
Jimmy Butler is out, Derrick Rose is a shell of his former self, Pau Gasol is rapidly declining despite a stellar season, and they have a logjam complicated by Joakim Noah's expiring contract and injury. Oh, and the team seems to hate Fred Hoiberg's approach. Other than that, however ...
The Bulls should mix up their frontcourt situation. They need a long-term option at center, or if they feel they want to re-sign Noah, should look to target a small forward who can play smallball. Bobby Portis is their power forward of the future.
I don't want to be that guy to suggest they trade the city's favorite son Derrick Rose ... but they need a point guard who's a better fit for Fred Hoiberg's system. The best thing for the Bulls is to trade Rose, but the politics involved in that move make it very tricky.

Record: 38-14
Status: Contender
Let's assume, for the moment, they're not trading Kevin Love. That's a whole other deal.
They're looking for wing help. They want to give J.R. Smith minutes, because he's having a tremendous season and LeBron loves him. They need a wing defender who is locked in, and they want a veteran because of their professionalism. Ben McLemore has been a rumored target, probably because he's a "buy low" candidate.
Kyle Korver and Trevor Ariza fit more with what they're looking for -- guys who have been around and know how to act -- who can hit big shots in big moments. They also need center help, with Anderson Varejao unable to go big minutes and Timofey Mozgov basically being near exile. Much of this is complicated by the need for these players to be guys who James wants on the team.
Expect them to tweak the roster, and try and find a way to pick up value cheap. They have the luxury of being able to walk away from any deal.

Record: 27-27
Status: Fringe playoff team
Detroit already took a big step forward Tuesday, dealing Brandon Jennings and Ersan Ilyasova to the Magic for Tobias Harris. The Pistons now have a serious 1-3 offensive punch with Andre Drummond, Reggie Jackson and Harris, who gives them a versatile stretch four.
It's unlikely they make another move but one area they could add some help is on the bench. If they can find a suitor for Marcus Morris, who is slightly redundant with Harris on board, they might improve a bench unit which is one of the worst in the league offensively. Expect Stan Van Gundy to stay opportunistic.

Record: 28-25
Status: Bubble playoff team
The Pacers have a lot of options at the deadline. Monta Ellis has been fine for them, but is a player they could use as a way to beef up other positions. Indiana has a promising big in Myles Turner and a superstar in Paul George. They should look to add more defensive weapons on the interior. If they can find defensive upgrades in terms of size and length at the four spot, they should explore their options.
There's nothing they need immediately, but they have a lot of opportunities to improve on the wings. Their offense has struggled despite PG's dominance. Another slashing wing would help.

Record: 29-24
Status: Playoff non-threat
The Chris Bosh situation complicates all of this. If Bosh is out for a significant amount of time, Miami is less likely to pursue short-term upgrades, which is where they have always exploited the market. Without Bosh, there's no real reason for Miami to move forward, or backward, it just has to reload for next year.
One thing they do need is to figure out the Hassan Whiteside situation. They clearly don't want to pay him the contract he's set to receive this summer, and if that's the case, they need to find a long-term, affordable frontcourt option. They also desperately, beyond words, needs 3-point shooting.

Record: 22-32
Status: Floundering
The Bucks need veteran defenders. They traded Jared Dudley and Zaza Pachulia and the moves backfired big time. What they really need is a shot-blocking four to put next to Greg Monroe, but those guys are hard to find. They also need an upgrade at point guard badly. Recent reports indicate they won't be dealing Michael Carter-Williams, but they should strongly reconsider that. They're ready to make a push now and MCW is just not ready to help in a meaningful way.

Record: 22-32
Status: Fringe playoff hopeful
New York has been streaky this season. Really the only guy that should be off the block is Kristaps Porzingis, but in terms of need, they badly need an upgrade at point guard. Jose Calderon gives up too much on the defensive end and Jerian Grant isn't ready to step in. They need a veteran guard that can run the triangle, something difficult to find.
They also are looking to shed money, which is why Kyle O'Quinn, who's still very productive, could be a target. The Knicks should look at getting a quality backup four in return.

Record: 23-29
Status: Fringe playoff team
Orlando sacrificed a big trade chip in Tobias Harris and only got Brandon Jennings and Ersan Ilyasova in return. Now they have a logjam in their backcourt. They need to find a deal for at least one of Elfrid Payton, C.J. Watson, Victor Oladipo or Evan Fournier, or swap Jennings again. They need offensive help but they also have minutes to give guys like Aaron Gordon and Mario Hezonja.
If they could find a way to add a rim-protecting big, it would help their defense considerably.

Record: 8-45
Status: Tankjob, Year Four
They have no one left to trade for picks, and don't want to add too many veterans. There's very little room for significant trades for Philadelphia until it finds out if Joel Embiid can ever play.

Record: 35-17
Status: Sub-contender
The Raptors are good enough to make the Eastern Conference Finals right now. What they're shopping for is the move to put them over the top. The consensus is that means a power forward upgrade over Patrick Patterson and Luis Scola. They could use one more wing as insurance for DeMarre Carroll.
Other than that, they're set. Toronto's in "we can get better but we don't have to gamble" territory.

Record: 23-28
Status: Panic mode
The Wizards have fallen off a cliff and their playoff hopes continue to dim. They need a better power forward defensively more than anything, but with their new system they need one who can shoot. Those are tough to find (unless you're Detroit, apparently).
They need better depth at small forward and there is a prevailing thought they could us a big man upgrade. This is misguided, as Marcin Gortat has not been the problem for Washington. Change for change sakes may come into play with this team given their miasma of struggle.
WESTERN CONFERENCE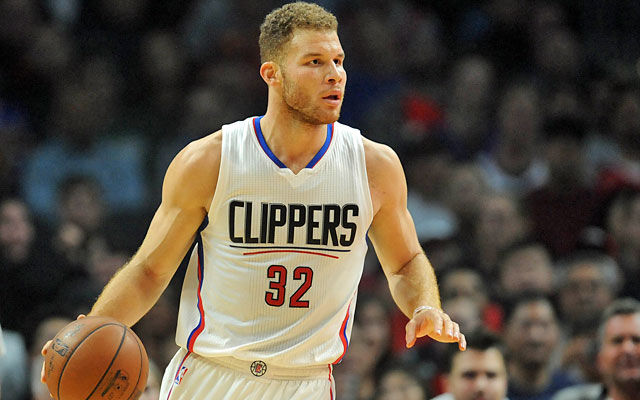 Record: 29-26
Status: Playoff squad
Dallas is dead quiet in rumors ... which is just how Mark Cuban likes them. The Mavs work very hard to keep talks out of the press. It's unlikely they haven't been making calls, but they're keeping them quiet. Dallas doesn't have much push to do anything. If a sweetheart deal were to come along, they'd be open to it, but what they really need is legitimate star power, and they don't have the assets to get into that game at this point.
Chandler Parsons' potential free agency does present an interesting wrinkle, however.

Record: 22-32
Status: Up-and-comer
The Nuggets have all sorts of options, which is what they built their team for. They have a franchise rookie point guard. They have veterans they can keep or deal. They have multiple potential first-round picks. They have faint playoff hopes, but not expectations.
What Denver needs is a stretch four. It doesn't feel it can play Nikola Jokic and Jusuf Nurkic together (yet), and Darrell Arthur isn't a long-term solution. The Nuggets also need shooting, as they're one of the worst teams in the league at knocking down open shots.
They need a star (hence the Blake Griffin talks) but are willing to patiently chase the right one at the right price. They're not actively urgent in trying to make a deal but they're open to all sorts of conversations.

Record: 48-4
Status: God-like omnipotent masters of the universe
Yeah, you could say the Warriors are doing fine.

Record: 27-28
Status: Panic mode
They need to find a suitor for Dwight Howard and are looking to make major changes after this disaster. They need upgrades at point guard, small forward and power forward. They need players who will not only improve the team but improve the culture.
They will try and get inventive before Thursday's deadline.

Record: 35-18
Status: Angsty sub-contender
The Clippers need Blake Griffin back, unless they're trading him, which, who knows. Their bench unit has underperformed, so they could still use an upgrade there. They're caught between the Warriors and a hard place, trying to figure out if they're just wasting their time with this core.
Major changes seem unlikely, given what they can afford to deal, unless they trade Blake Griffin, which, again, who knows.

Record: 11-44
Status: Awful
They need to trade Byron Scott, but since that's not happening, they should stand pat. There are little deals to be made with Roy Hibbert or Brandon Bass, but they won't get major upgrades without dealing the youngsters, and they badly need to hold onto the youngsters.

Record: 31-22
Status: Playoff team facing a lot of bad news
Marc Gasol could be done for the season, and their closing schedule is a dystopian nightmare of pain. Oh, and if they fall out of the playoffs they lose their pick.
They dealt Courtney Lee which many saw as some sort of sell-off move. Instead, it's mostly just a reflection of their reality. They weren't going to be able to afford Mike Conley and Lee on big-money deals this summer, so they dealt Lee and got an upside guy with character issues (their specialty) in P.J. Hairston back.
What Memphis mostly needs is a pipeline of younger guys. The Grizzlies nabbed four second-rounders, but if they could get a young wing with potential outside of Hairston, it would be in their best interest. They also need to find a way to trade Matt Barnes, whose offseason issues could become a distraction eventually, given his history.

Record: 17-37
Status: Building for the future
They've got veterans (Kevin Martin, Nikola Pekovic) to deal but no real needs. They've got all the young talent they could want and another good pick coming. If they can get a good value trade, they'll do it, but Minnesota's not desperate for anything. The Wolves really need sunglasses, for how bright their future is.

Record: 20-33
Status: Drowning from the debt of failed gambles
I liked the roster Dell Demps put together. I really did. Jrue Holiday, Tyreke Evans, Eric Gordon, Ryan Anderson? These are all good players. I liked the Alvin Gentry hire.
It just hasn't worked. The team's been a massive failure and needs to change things up. They should either clear the slate and start over, or reposition. The Evans injury is killer because he's probably the first guy who should go. They need to get out from that Omer Asik contract, and they need much better defenders at every position.
They need a lot of changes.

Record: 40-14
Status: Contender
They're good where they're at. No need for them to make any moves. They have stars, depth, defense, offense, the works.

Record: 14-40
Status: Hazmat zone
They need a swift kick to the head to get them to see reason and trade Markieff Morris, is what they need.
Phoenix needs to trade every player over the age of 25 outside of Eric Bledsoe and start over, but it really desperately needs to deal Markieff Morris. The Suns should be looking to put everything that isn't screwed to the wall out on the front lawn for people to barter for.

Record: 27-27
Status: Open to anything
They can stand pat and be fine, they can take a swing at the fences and be fine, they can tinker and be fine. Only Damian Lillard should be off the market; C.J. McCollum is terrific but his trade value now would be astronomical. They could use better bigs all over to help defensively, but they're also good to make the playoffs now. Picking up a pick so they could make the postseason and still have a first-rounder would be a nice get for GM Olshey, who's already had a terrific year.

Record: 22-31
Status: The inmates are running the asylum
I'm not going to try and predict the thought process of the Kings, so I'll just simply say that they need wing defense very badly and veteran leadership.

Record: 45-8
Status: Contender
... It's the Spurs. Let's just move on.

Record: 26-26
Status: Fringe playoff team
Utah needs a short-term upgrade at point guard and maybe a veteran big. The Jazz have assets to use but don't have to feel pressured to make a move. They're good enough as constructed, but can get inventive if they see an opportunity.