By the time the Blue Jays and Tigers finished their whirlwind nine-hour trade discussion that sent ace left-hander David Price a couple hundred miles, from Detroit to Toronto, it was quite clear the Blue Jays had completed one of the great double plays in trade-deadline history. And it hasn't taken too much longer than that to fully understand the magnitude those two bold moves -- Price plus franchise shortstop Troy Tulowitzki -- had on Toronto, the AL East race and all of baseball.
Less than two weeks later, with Tulo and Price playing major roles, the previously underachieving Blue Jays have an 11-game winning streak, they erased an 8-game deficit in the division and they moved past the storied and big-spending Yankees into first place.
There's still a long way to go. The Jays had an earlier 11-game winning streak that fizzled and it may be a bit early to anoint their exciting deadline double the greatest ever (though they were named the top winner here after the deadline). But now, exactly a fortnight later, the two trades -- one initiated a half-year earlier and the other for all intents and purposes started and completed from 5:30 pm July 29 to 2:30 a.m. July 30 -- look like a potential pennant winner for the Jays.
Young GM Alex Anthopoulos shocked the baseball world with a brilliant winter double of superb catcher Russell Martin and MVP candidate Josh Donaldson, but those moves somehow only kept them in striking distance. By the time they were a seemingly unlucky 50-51, he was convinced they needed even more big moves.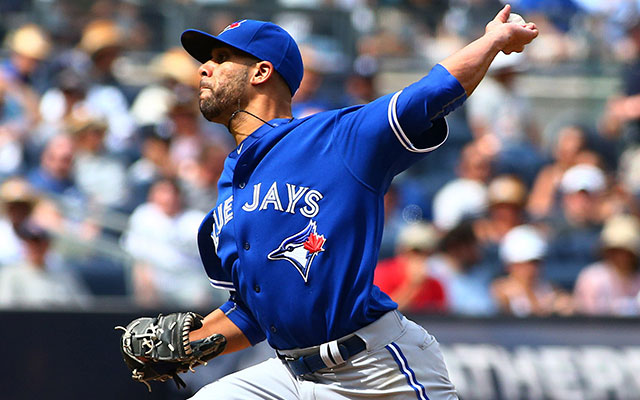 The two late-July blockbusters quickly have transformed their fine baseball town into the toast of baseball, with seven straight sellouts accompanying all the winning, even including midweek games against the also-ran A's.
So how did they pull it all off?
While the Price blockbuster was built basically in a day, the deadline double really began way back in the winter when Anthopoulos first called Colorado to propose a swap of big-name shortstops -- Jose Reyes for Tulo. It went nowhere, at least at first.
Originally, the idea of taking Reyes was a non-starter for the Rockies, who envisioned an all-prospect deal at the time. However, a Tulo trade without Reyes' inclusion was the same sort of deal killer for the Jays, who couldn't afford to carry two high-priced middle infielders.
Anyway, Anthopoulos kept the concept in mind, and he wound up revisiting it a half-year later, by June. And this time, the Rockies were interested.
Toronto quite obviously saw the Tulowitzki trade as a potential game-changer. They viewed him as the game's top shortstop. But they also had been seeing signs of serious slippage in Reyes' defense. There were questions about Reyes' range and arm. Maybe the Toronto turf was taking a toll. Though Tulowitzki was returning from hip surgery, he is a couple years younger than Reyes and the metrics and their eyes told them his defense was somehow holding up better.
By early summer, with Tulowitzki about to be an All-Star again, Anthopoulos surely understood he'd have to send some serious pitching prospects with Reyes to have a chance at his target. It took a couple more starts and stops, and several more weeks, before the sides finally figured out the right combination of young pitchers to include with Reyes, who was complicating matters by not having his usual stellar season in Toronto.
The Jays at first sent several proposals to Colorado, all without Jeff Hoffman, a 2014 first-round pick and 100-mph thrower. Meanwhile, the Rockies did the opposite, making their many proposals to Toronto, all of them with Hoffman included.
Many different prospects were discussed, including ones with talented young left-hander Daniel Norris, who eventually went in the second blockbuster, for Price. But after a while it became fairly obvious that the Rockies wouldn't do the deal without Hoffman, a terrific talent whose stats hadn't yet matched his stuff.
So Toronto had to make the call. Did they want Tulo badly enough to send away one of their very top prospects? Eventually, they decided that there aren't many opportunities to obtain what they considered a franchise type player, and they had to swallow hard and accept that Hoffman had to go.
Everyone agrees Hoffman will be a viable major-league starter, and he may just need another year after his Tommy John surgery to show he'll be a star. Although, some wonder if adjustments will need to be made to increase the deception of his delivery (he surprisingly averaged more than a hit per inning in Class A, while averaging less than one strikeout per inning). With Hoffman, the Jays included Miguel Castro, a second 100-mph thrower who's only 20 and started the year in the Jays' bullpen, plus Jesus Tinoco, a big, 96-mph guy who induces grounders and like the other two also has big-league rotation potential.
While the Jays were thrilled to get Tulo, they had to understand that there was work yet to be done. Toronto already had one of the best run differentials in all of baseball but was hovering around .500 mostly because of its pitching problems; its offense was easily first in baseball all along, its pitching no better than 20th at the time. While they needed help in the pen, enhancing the rotation was seen as a necessity, and the Jays continued to think big.
By passing on several small winter deals (they considered Craig Breslow, Joba Chamberlain, John Axford, Rafael Soriano and several others), and some bigger ones, too (they never made an offer on star closer David Robertson, though they considered him closely), the Jays left themselves with close to $10 million in 2015 budget money for deadline maneuverings. It turns out that's all they would need to turn themselves into a bona fide World Series contender.
Part of the attraction of the Reyes-for-Tulo swap is that Reyes actually has a higher annual salary, thanks to his original, backloaded $106-million Marlins deal. So the Jays still had that spending money when they cast an expansive net for a starter, considering Johnny Cueto, Jeff Samardzija, Scott Kazmir and Mike Leake as well as Price, who they originally figured was a major long shot to even be moved anywhere. The Jays liked Cueto, of course, but the Reds were insistent upon Marcus Stroman being included in the package back, which was a non-starter for the Jays, who are counting on him to be a big part of the rotation going forward. (Stroman actually is in the midst of a near-miracle recovery, and is aiming to join the staff, and preferably the rotation, before the year is up, following his devastating spring ACL tear.)
The first call to the Tigers, made about a week before the trade, was a short one, with then Tigers GM Dave Dombrowski answering the inquiry by telling the Jays they were expecting to buy, not sell. It was several days later, with the Tigers floundering against the unimposing late July schedule that included the Mariners, Red Sox and Rays, when Detroit abruptly switched course and said they would consider trading Price.
The quick change left the Tigers enough time to unload their three stars with expiring contracts. Later in the afternoon in which they traded Price, the Tigers sent closer Joakim Soria to the Pirates for JaCoby Jones, and the following day they sent star outfielder Yoenis Cespedes to the Mets for Michael Fulmer and Luis Cessa, the very deal the Padres turned down for Justin Upton.
Tigers icon Alan Trammell had just seen Jones, and liked him, and assistant GM Al Avila, who would be hired as GM only two days later, called LSU head coach Paul Manieri to get a read on Jones. When word came back positively, the Tigers had their second of three quick deals. The big-hitting outfield market wasn't as hot as it should have been (Upton was never traded), and only the Mets came close to meeting the ask on Cespedes.
It was just before dinner time on July 29 that Dombrowski called teams to inform them he was on his way to Baltimore to meet up with his team, but that "if we get the right deal, we're going to move our guy," meaning Price. Anthopoulos obviously was among a group of five who were extremely interested, and he went immediately to work.
Dombrowski called back at 11:30 p.m. and made the proposal that would put them on the path to complete the blockbuster. The Tigers told teams they had to meet their price, no pun intended, and it quickly became clear the Jays were willing to come close. Dombrowski named Norris, plus coveted righty Matt Boyd (the Brewers, Mariners and A's all were showing interest in him) and a third prospect.
Norris was a tough one to trade in a rental deal, as he has a brilliant breaking ball and a bright future (though his velocity and strikeouts are down from a year ago) and Boyd is another interesting prospect (though as a flyball pitcher, he fits Detroit's Comerica Park better). But the Jays had no choice; a Tigers person said again the other day that they wouldn't have done the deal without the return they wanted.
With his rotation options dwindling -- Kazmir and Cueto were gone and the White Sox never traded Samardzija -- Anthopoulos didn't hesitate. Not much, anyway. The sides threw out several other possibilities for the third prospect, and after the Tigers agreed to make it Class A left-hander Jairo Labourt, around 2:30 a.m., the sides had an agreement, with only ownership approval and medicals yet to go. Just before noon on July 30, everything was set.
Though he didn't know it at the time, Anthopoulos probably closed out everyone else by agreeing to include Norris. The Dodgers never considered trading their two mega prospects, shortstop Corey Seager or young lefthander Julio Urias (or even Jose DeLeon, according to people involved in those talks) for a rental, not even one like Price. The Yankees wouldn't budge on top young right-hander Luis Severino, and no one else really threatened, though the Giants and Astros also showed interest.
Just before 3 a.m. on July 30, Jays manager John Gibbons' phone rang, and it was Anthopoulos to tell him they had acquired Price, with only the couple hurdles to go. Gibbons reacted by telling Anthopoulos, "No way! You are messing with me."
But it soon became clear that while there may be jokes played at deadline time, they aren't played at 3 a.m. It was exactly the news Gibbons wanted to hear.
That's how the Jays completed a deadline double that may never be duplicated.
There's no doubt it was all startling to the baseball world, which had been linking controversial closer Jonathan Papelbon most often to the Jays. But the reality is, the Jays didn't want to take any clubhouse chances.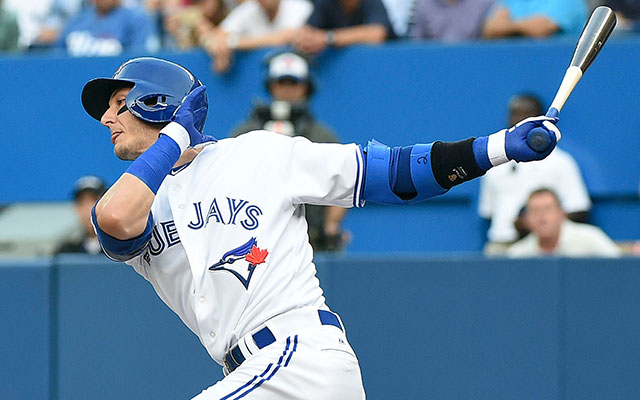 All their winter and summer moves were made with persona and character in mind, and Tulo and Price not only fit as ballplayers, they were desirable clubhouse additions as well. Reyes was ultra popular and perpetually upbeat, so in no way was he a negative. But Tulo brings a bit more intensity and seriousness. Plus, the long-overdue trade from the Rockies, where he was starring in a long-running soap opera about whether he'd stay in Colorado forever, seems to have re-energized him, as friends predicted it would after he was shocked by the news.
Not only were the Jays adding two stars, they were improving their defense (that was an important part of their plan, and they believe Martin, Justin Smoak and Kevin Pillar helped on that score, as well), and they were keeping to their new clubhouse standard with their big, bold moves. Price is an intelligent gung-ho presence who quickly became engaged in the cause. Gone in the many changes from last year were not necessarily any real problems, but one player who could be categorized by others as "a bit selfish," another as "occasionally mopey" and a third as "a clubhouse lawyer."
So, despite all the words written about how the embattled malcontent Papelbon could be on his way to Toronto, that never was a real possibility, no matter how well he fit on the field. Instead, the Blue Jays rounded things out nicely by adding hot reliever Mark Lowe, speedy left fielder Ben Revere, veteran back-end reliever LaTroy Hawkins (who came from Colorado with Tulo and is throwing harder than ever at 42 in what he says is his swan song) and, after the waiver deadline, utility infielder Cliff Pennington.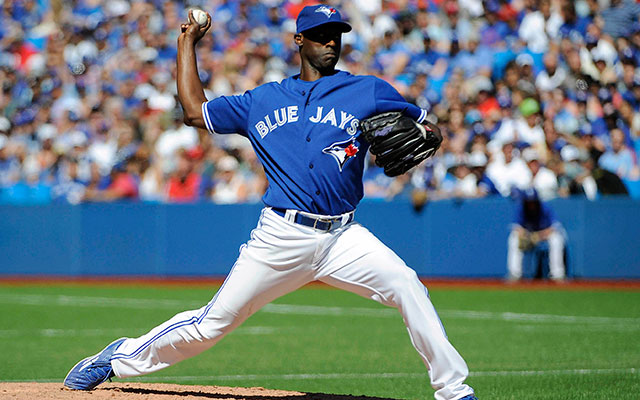 Meanwhile, Anthopoulos isn't taking any bows yet. He saw that earlier 11-game streak quickly dissipate and lived through second-half flameouts with great names before.
"We're playing well. But we still have a long way to go," Anthopoulos said by phone. "We've gotten hot and can get cold just as fast. Everything's close. We made up seven to eight games in two weeks. Someone else can do the same thing. We like the team. It's nice we're playing well. But the Yankees have a good team, the Orioles have a good team and the Rays do, too. I just think there's too much time."
That may be so. But as the Jays taught us, it's amazing how much can be done in just nine hours.
More from around the majors ...
The Diamondbacks have Paul Goldschmidt under contract several more years, but they will consider an even longer deal for him, perhaps this winter. "We want to make him a lifetime Diamondback," GM Dave Stewart said by phone ... They may also look at trying to do a long-term deal with A.J. Pollock, who's emerged under the new regime as a star this year, with a .312 average, an NL-leading 77 runs and excellent center-field play. "He's a big, big piece of what we're trying to do," Stewart said. Pollock is arbitration eligible next year ... While Brad Ziegler has done very nice work closing for the Diamondbacks, they plan to revisit the Aroldis Chapman trade talks, as was mentioned in this space last week, that seemed to end two hours before the deadline ... While Arizona is expected to have a bit of spending money this winter, they realize it's probably unrealistic to go after one of the free-agent aces (i.e. Price, Cueto) who will get $25-million-plus a year. The D-Backs' payroll is only $90 million this year, though it is expected to rise next year. They will instead likely count on Patrick Corbin regaining his ace status in his second year back after Tommy John surgery ... There's been talk they may try to buy a cleanup hitter to bat behind Goldschmidt, but Stewart asserted, "David Peralta is our fourth hitter. He's going to get every opportunity." ... Stewart said he doesn't believe Padres GM A.J. Preller was serious when Preller threw out Goldschmidt's name in talks about star closer Craig Kimbrel. Said Stewart, "I'm pretty sure it was meant in a playful way."
Considering the Braves' purge of contracts that go past 2016, look for them to take offers on Julio Teheran this winter, who's under contract through 2019. He could be a good buy-low opportunity for someone ... The Braves look like they have positioned themselves perfectly for 2017 with a pitching prospect stash that's been acquired almost exclusively within the past nine months.
There's a lot of concern about the shoulder of Dylan Bundy, who has "can't miss" talent but threw a lot of pitches as a youngster ... One name that gets overlooked among all the great free-agent pitchers is Wei-Yin Chen. While he isn't quite Price or Cueto, he's been awfully good. Baltimore will extend to him the qualifying offer.
There hasn't been too much good news for the Red Sox lately, but the addition of good baseball man Jerry Dipoto at least on a temporary basis was a positive step. GM Ben Cherington, the architect of the 2013 World Series championship, to be sure, is said to have the support of owner John Henry after two straight dreadful seasons ... There's been some clamoring upon the part of fans and media in Boston for Hanley Ramirez to try first base after the trade of Mike Napoli. And it does make some sense, though Red sox people say he has looked better in left field after his awful start at that position.
Theo Epstein is up for an extension with the Cubs, and his timing couldn't be much better. Epstein set an executive bar with his first Cubs deal, which was reportedly for about $4 million annually, and it was bested by Andrew Friedman with the Dodgers, who is said to be making about $7 million a year. And some see Epstein as re-topping Friedman, especially considering how wonderfully the rebuild is going ... Manager Joe Maddon is pushing all the right buttons, and he is absolutely right to pull the plug on Starlin Castro as the starting shortstop for now, even if it hurts his trade value this winter ... Jake Arrieta will have to get the call if they are involved in a wild-card game, as he has outpitched Jon Lester this year. Lester makes a fine No. 2 starter ... Chase Utley is a consideration for the Cubs. 
The White Sox are a team that needs offense, and one thing to keep in mind is they've shown interest in the past in Justin Upton (and Jason Heyward, too).
There's a sense the Reds may keep Bryan Price despite a rough year and a memorable blowup. He does have excuses for the Reds' terrible year: it isn't easy to lose the starting catcher (Devin Mesoraco) and shortstop (Zack Cozart) ... Joey Votto has a .570 on-base percentage since the break and by many standards has been the NL's third-best hitter this year (behind Bryce Harper and Goldschmidt).
Some believe the Indians might be more of a factor in free agency this winter than usual ... The DP combo of Francisco Lindor and Jose Ramirez is awfully impressive defensively ... There was nothing better all year than seeing Adriana Aviles, the daughter of Mike, on the field Thursday night. Best wishes to the Aviles family in their fight. Aviles, 4, is batting leukemia.
Jose Reyes has cleared waivers, according to sources, is now eligible to be traded anywhere, and at least a couple teams, including the Yankees, have been "poking around," according to sources ... Multiple teams looked into red-hot outfield star Carlos Gonzalez, but the Rockies didn't seem especially anxious to trade him, particularly after unloading Troy Tulowitzki. A few NL teams were said to have been at the forefront of talks, even if the Orioles got the most publicity about their inquiry. While the Nats have discussed Gonzalez previously, they seemed satisfied with their outfield alignment at the deadline. The Mets have inquired on CarGo in the past but decided they'd rather send a smaller package for a rental than deal from their cornerstone pitching pieces ... Justin Morneau, who has been battling another concussion, is said to be feeling "better," but it's been a slow go and it isn't known yet if he'll make it back to the ballfield this year. Best wishes to a true gentleman.
Following the trades of Price, Cespedes and Soria, Tigers owner Mike Ilitch wrote a heart-felt letter for manager Brad Ausmus to read in the clubhouse. The message: We have not given up, and are still within striking distance of a playoff spot ... It was curious that longtime club president and general manager Dave Dombrowski was replaced the day after the deadline, following deadline trades that were approved by ownership and generally applauded. Odder than that was Dombrowski reportedly not finding out until Tuesday that he was being released "to pursue other opportunities," three days after new GM Avila was given the job. Dombrowski probably knew something was up since they hadn't talked to him about an extension, and he didn't exactly get the sendoff he deserved for the guy who helped turn the Tigers into a perennial AL Central power (the press release announcing his release noted he had "some" success). Some familiar with the scene suggested there had been growing tension between Dombrowski and the Ilitches for years, and that may explain his ouster ... Dombrowski is expected to land on his feet with a new job rather quickly, and folks expect him to beat his old $3-million Tigers salary, which wasn't bad ... Avila, a well-respected talent evaluator and key man in the Tigers' success, received a five-year deal, which is a pretty good show of faith ... While rumors have circulated that the Tigers may pare down their payroll for a change, sources close to the situation say, in effect: Don't count on it. One great thing about the Ilitches, "they remain committed to winning," a Tigers source said ... Upton is a player who has interested the Tigers before.
Alex Gordon is expected by everyone around the team to turn down his $12.5-million player option (it's a fait accompli he will at least turn his option into an extension; he will not simply pick it up, though Gordon hasn't commented on it lately), but the Royals are determined to give it their best shot to retain him on a long-term contract ... Salvador Perez's contract situation is expected to be addressed in the winter. He has the most team-friendly deal in MLB history, $7 million over five years plus two team options ... Kris Medlen could be moved to the rotation, and Jeremy Guthrie, who's struggled this year, could lose his rotation spot ... The deadline moves look like nothing short of brilliant, and word is Cueto is loving it in Kansas City. Cueto, though, with no obvious ties to any major-market teams, will surely go for the best deal as a free agent (like most free agents), so KC will just be a nice stopover ... Kendrys Morales has been a great under-the-radar signing. His 82 RBI are the most since he went back to Kendrys ... Let's not forget how big of a year Lorenzo Cain is having. His 6.4 WAR trails only Mike Trout in the AL. 
Few names have been tied to the Angels' GM job. Here's one: It would be interesting to see if they could try to make a run at Royals GM Dayton Moore. Pitching coach Mike Butcher obviously isn't calling the shots, but it can't hurt that he's known Moore since they were teenagers in the Quad Cities (Moore at Moline High, Butcher at Rock Island). While the Royals-owning Glasses have told people Moore can stay "as long as he wants," despite the amazing renaissance there, they haven't yet extended him past 2016 ... Hard to believe, the streaky Angels recently had a nine-game road losing streak. Perhaps they really needed to get a bigger lefty hitter, and their passivity at deadline time may cost them. They are interested in Chase Utley, as Alden Gonzalez of MLB.com reported ... You also have to wonder about a possible harmony issues after unnamed players suggested they were skeptical about C.J. Wilson's need for a season-ending shoulder surgery. Of course, it could be mostly a case of Wilson rubbing a few fellows the wrong way. Some in that clubhouse believe he has too many extra curriculars (car racing, etc.) and some perceived know-it-all tendencies. But in reality, Wilson has been a pretty tough pitcher over the years, who always answers the bell ... With the emergence of Randal Grichuk for the Cardinals, the 2009 Angels draft stands as one of the best ever. Other Angels draftees that year: Trout, Garrett Richards, Tyler Skaggs, Patrick Corbin. A year later, scouting director Eddie Bane was unceremoniously canned.
There is interest in Cueto as a free agent. With Zack Greinke possibly leaving via the opt out in his $147-million contract, it wouldn't hurt to have a top righthander, and LA doesn't exactly have budgetary constraints. Clayton Kershaw, Hyun-Jin Ryu and teen-aged phenom Julio Urias, who may be ready next year, are all lefties. Price, with his ties to Dodgers to president Andrew Friedman, is the more obvious target, however ... Jose Peraza, 21, has done well since his acquisition, hitting .385 at Triple-A Oklahoma City before his callup to the bigs ... See, nothing to worry about. Clayton Kershaw is as good as ever ... The Dodgers have internally discussed Chase Utley, who's from Long Beach and went to UCLA, but other teams seem more involved. Howie Kendrick isn't expected to be out too long.
Two things about the Marlins' likely managerial search (while Dan Jennings is beloved, and also admired for accepting the difficult assignment, it seems increasingly likely a move will be made): 1. They will look for someone with experience. 2. Jeffrey Loria is telling people he will make the call "this time." Some names that could come into play (speculation alert here) are Bud Black, Dusty Baker, Jim Riggleman, Bobby Valentine, Willie Randolph, Ron Roenicke and Don Wakamatsu. Valentine is a guy Loria has almost hired in the past and he and Randolph have deep New York ties, and Baker is a manager a couple players expressed interest in before Jennings was named in the surprise managerial move at 16-22. But one very interesting name could be Don Mattingly. Mattingly has received praise from his new bosses in LA, but obviously with a $280-million payroll, there are steep expectations there, so it isn't out of the realm of possibility he could become available. With Loria making the call (Redmond was a collaborative pick with Larry Beinfest, then GM), Mattingly would absolutely "fit the bill" of what Loria likes, according to insiders. Two pluses: he's a big name, and he's a Yankee (or is known as a Yankee, anyway) ... Jennings, it is understood, would likely be willing to manage again if called upon, but it seems more likely the Marlins will make another hire and welcome Jennings back to the GM spot, as was reported in this space last week ... Jeff Conine and Mike Lowell, half of the Marlins' Franchise Four, have been seen as managerial candidates, as well. But Conine wasn't interested during the season as he preferred to keep his broadcasting job for family reasons, and while Lowell told Marlins writers he'd be interested in managing some day, Redmond is maybe Lowell's best friend in the game so it may be hard for him to take the job if offered ... The diagnosis of a bicep strain for Jose Fernandez was a relief to Marlins people who worried that Fernandez might have a shoulder problem. However, considering his value (and the team's current standing), it is likely he will be held out the rest of the season ... Adeiny Hechavarria won't win the Gold Glove at shortstop because Andrelton Simmons will but Hechavarria deserves it. He's been that good.
If Byron Buxton shows anything in the minors, the Twins should bring him up. They need a spark now as they appear to be settling into the level folks figured for them ... Miguel Sano continued to be quietly brilliant.
The Brewers' stated preference for a young executive with an analytics expertise to replace longtime GM Doug Melvin should leave them with plenty of good choices, such as John Coppolella (Braves), Thad Levine (Rangers), Dave Forst (A's), Michael Girsch (Cardinals), Billy Eppler (Yankees) and Mike Hazen (Red Sox). Dipoto, who just took the interim job with the Red Sox, also would fit nicely (as would his two lieutenants, Scott Servais and Matt Klentak), and so would Josh Byrnes (Dodgers), who was previously GM in Arizona and San Diego ... The Brewers aren't one of those teams paying lip service to analytics, either. The Attanasios are big believers. Mark's son, an MIT man and hoops player, is a basketball analytics guys .. Melvin broke the Brewers' streak of 15 non-winning years in 2007 and went on to guide the Brewers to at least 80 wins in seven of 10 seasons. In the Mark Attanasio/Melvin regime, the Brewers drew 2.5 million fans every year since 2007, and three million three times, amazing in such a small market. So it was a job well done. You also have to admire Melvin for picking the appropriate time to step into an advisory role. Not everyone can do that.
The Mets have amazing young pitching talent, but hats off to pitching coach Dan Warthen for getting the best out of them. Matt Harvey, Jacob deGrom and Noah Syndergaard have all even exceeded early expectations based on their minor-league resumes ... The Mets had yet to put any of their players through waivers as of Thursday afternoon, which is undoubtedly a strategy. (Though at the moment, it doesn't look like they need to make a ton of moves.)
Yankees hitters went from the hottest in the game to about the coldest seemingly overnight, and some Yankees people wonder whether facing knuckleballers R.A. Dickey and Steven Wright might have thrown them off. Hal Steinbrenner said as much in a recent interview with Ken Davidoff of the New York Post ... It's uncertain whether Dustin Ackley (back) will make it back this year. The Yankees still like having Ackley, though, as they see him flourishing at Yankee Stadium in coming years ... The Yankees have talked about Chase Utley but don't seem too involved ... There's some concern about Alex Rodriguez, who has only two singles in his last 25 at-bats ... Manager Joe Girardi has about the best reputation in the bigs for handling the bullpen, but some of his moves lately have been nothing short of head scratchers. And even club insiders are wondering about them. The strangest of them all was removing lefty reliever Justin Wilson with a two-strike count on Jackie Bradley Jr., a lefty batter, for Dellin Betances. Considering Wilson has been very good this year, and Bradley hadn't been a big threat to that point, it seemed unnecessary. Another strange one: Adam Warren, who was only removed from the rotation because he has bullpen experience and was actually one of the Yankees' better starters early has somehow morphed into a virtual mop-up man judging by recent usage ... The Yankees are producing some excellent prospects now, and Greg Bird, called up Thursday, is the latest to arrive in the scene. Converted from catcher, he's turned himself into a decent defensive first baseman. But he is a hitter first, with exemplary plate discipline. Another plus: He is seen as a future team leader ... One small plus to falling behind the Jays: The Yankees get claims ahead of Toronto, for the moment, anyway.
While some rivals are expressing some long-shot hope superstar pitcher Sonny Gray could come up in talks this winter, GM Billy Beane shot it down as forcefully as one can do that. Can't blame him. He's an absolute stud, one of the best six or seven pitchers in the game. Beane texted back, "Not happening. Not even slightly."
While no one expects GM Ruben Amaro to be brought back in his current role (if things were going great, Andy MacPhail wouldn't have been hired as club president), but with Aaron Nola, Maikel Franco and Cesar Hernandez doing well, and J.P. Crawford looking like a potential shortstop stud in the minors, things do look much better there than they did a month ago. It doesn't hurt that they started 13-3 after the All-Star break, either, or that they received a decent return for ace lefty Cole Hamels.
Andrew McCutchen is aiming to become the first center fielder to post a .300/.400/.500 slash line four straight years since Mickey Mantle did it, as YES Network noted.
New manager Pat Murphy has the strong support of GM Preller, but if he finishes with a worse record than Bud Black with an easier schedule, they'd be hard-pressed to bring him back. "His timing was bad," a rival said ... Preller told MLB.com they will take a shot at re-signing Justin Upton, who's played well overall (other than the few weeks leading up to the deadline). That seems like a long shot even though Upton loves San Diego (what's not to love?), so they will at least get a draft choice by extending him a qualifying offer ... James Shields, who has cleared waivers thanks to $21-million salaries each of the next three seasons, could help a contending team. Even though his velocity is down, his strikeouts are the highest of his career. The Padres presumably would have to pay down the backloaded deal a bit in order to move him, though.
The Giants scouted the Phillies (and specifically Chase Utley) six straight games in his return, and they look at least for the moment like the most-likely landing spot for Utley now. Utley, a Bay Area resident whose wife is from the region, would on the surface seem to be very likely to waive his no-trade capability to go to the Giants though there's no word he's committed to it yet. He did clear waivers, as was first reported by Ken Rosenthal of FOXSports.com, so he could be traded anywhere – provided he approves ... How good a year is Brandon Crawford having? He has 71 RBI, which is tied with Todd Frazier, and more than Nelson Cruz, Mike Trout, Anthony Rizzo, Adrian Gonzalez and Bryce Harper.
Scouts weren't necessarily impressed when they saw Hisashi Iwakuma upon his return to the bigs in late July, killing any chance for a deal. As it turns out, he was just warming up. The Mariners now have the last three no-hitters in the AL ... Nelson Cruz may turn that rare double of leading the league in both hits and home runs. At present, he leads the AL in home runs (43 to 33 for Trout), and is second in hits with 140 (Prince Fielder has 141) ... GM Jack Zduriencik, despite the Cruz signing, appears under the gun in his seventh season. Dombrowski could be a candidate here.
Rougned Odor, a budding superstar at 21, has been extremely impressive in his second stint in the bigs. After being on the interstate in April and May, he has hit .300-plus in June and July and August. Unquestionably, he is the best of all the Rougned Odors in the Odor family.
Stroman will be stretched out to try to start in a miracle comeback. But they'd take him as a reliever, too, if there isn't time to stretch him out ... One side benefit to the Tulowitzki trade: The urgency to lock up both Jose Bautista and Edwin Encarnacion is lessened, at least a bit. If they lose one or the other, they can move Tulo down into the middle of the order ... Pillar deserves the Gold Glove, though he may not have hit enough to get one (silly, I know) ... Donaldson is a legit MVP candidate. He is third in OPS (.928) and WAR (6.2), and first in extra-base hits (61), runs (82) and RBI (83) ... Dombrowski could be a candidate here to take over as team president with Paul Beeston retiring at year's end. However, Anthopoulos has to be in line for an extension after his deadline maneuverings as GM.
While Nationals players aren't necessarily all clicking with super-intense manager Matt Williams, he has two things going for him in terms of job security: 1. He was Manager of the Year in his only previous season. 2. He is close with GM Mike Rizzo, who hired him. They are only three games over .500 now, though, which is nothing short of shocking ... While Dombrowski was linked to the Nats for a possible front office position in one report, there was no confirmation of this possibility, and word seems to be that Rizzo continues to have the strong support of ownership.

Major League Baseball News

MLB has kept quiet about its date with Pete Rose and when it may occur (or occurred), but the sense still is that Rose has an uphill battle to win full reinstatement ... For all those who worried about Jay Z becoming a big player in the MLB agent circles and winning/stealing tons of clients, he has three known major league clients: Robinson Cano (who he shares with CAA) and is presumably on his last contract, CC Sabathia who may be on his last contract, and Erick Aybar, who has a .646 OPS.