This was a tough year to call, tougher than usual. There are no perfect teams out there, though the Nationals, Dodgers and Cardinals may be the least imperfect, followed by perhaps the Mariners and Royals.
On the bottom end of the ledger are quite obviously the Phillies, who are already setting things up for a long year with some recent rebuilding talk (though they appear to be only part-way through the job), with the Diamondbacks, Rockies, Twins and Rays, who may form a final five, not to be confused with the Final Four.
In this era where there's plenty of parity, and everyone has questions, the other 20 teams are somewhere in between. Without further ado, Here is our division-by-division breakdown.
AL East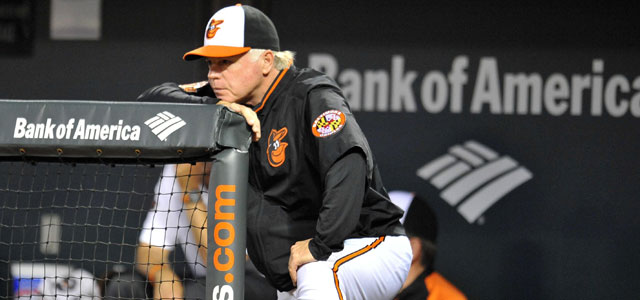 1. Orioles: Odds to win division: 9-5
The Orioles took big hits when longtime Oriole Nick Markakis and especially slugger Nelson Cruz left via free agency, but there is still plenty of power potential here. Manny Machado is back and looking pretty sharp. Chris Davis has a new prescription approved. Steve Pearce is looking like 2014 was no fluke. Delmon Young earned raves this spring. And young second baseman Jonathan Schoop has a chance to be something special, though a scout said he has "big power but still has to learn how to hit." The O's will give expensive but inconsistent Ubaldo Jimenez another chance, and with Ramon Martinez's help, he has the potential to bounce back. But talented young right-hander Kevin Gausman could be a key for the team that looks like it has a chance to repeat as division champ. They are not without concerns, however, even for excellent shortstop J.J. Hardy, who'll start the year out with a shoulder issue. Still, they have a lot going for them, including their skipper. Buck Showalter has become one of the game's best managers in his fourth stop. And, as another scout said, "They have the most balance of any team in the East."
2. Red Sox: Odds to win division: 2-1
Boston will overpower folks with perhaps baseball's best and deepest lineup. Look out for Mike Napoli, only the team's No. 6 hitter, to have a career year. After his surgery to aid his serious sleep issue, a scout said, "He was on everything this spring." Young center fielder Mookie Betts (a converted second baseman) will be an exciting igniter for the lineup that may go from worst to best, just like the team aims to do. Happily imported stars Pablo Sandoval and Hanley Ramirez combine with the ageless David Ortiz to form the heart of an amazing batting order. Their pitching could be an issue, especially in the rotation, where Rick Porcello, who showed major improvement in '14, and Wade Miley look like they're the top starters. There's no No. 1 starter, so the Opening Day assignment went to veteran Clay Buchholz, who is coming off a rough year. The bullpen is no certainty, either, especially until closer Koji Uehara returns. Edward Mujica should close until then. "He scares me as a closer," one scout said.
3. Blue Jays: Odds to win division: 6-1
Toronto could be exciting, with six rookies in key spots. Kid starters Daniel Norris and Aaron Sanchez are exciting arms, Dalton Pompey looks good in center field, Devon Travis may hit a bit at second base (though one scout said "the range is a question, especially on turf"), and the kid relievers Miguel Castro and Roberto Osuna are talented and hard-throwing. However, some think they should play it safer, especially in the pen, where the kids made it over Steve Delabar, who was sent down. "They're playing with fire," said a scout of the young pen. Veteran catcher Russell Martin, an excellent pickup, should be a stabilizing force, as well as a lineup key as the No. 2 hitter in front of an imposing middle of the lineup, greatly enhanced with the surprise trade for star Josh Donaldson. Lots of great things happening here, but plenty of questions, too.
4. Yankees: Odds to win division: 7-1
Questions will persist about ace Masahiro Tanaka, who has de-emphasized the fastball as he aims to keep pitching with a UCL tear, and valiant former ace CC Sabathia, who looked at times this spring like he's out of bullets. The good news is, Nate Eovaldi and Michael Pineda were lights out in Tampa, providing some extra hope. Dellin Betances, a revelation in the pen last year, looked unlike himself in spring training, leaving manager Joe Girardi no choice but to delay the naming of a closer. Free-agent pickup Andrew Miller gives them an excellent fallback option, at least. Alex Rodriguez appeared better than anyone figured this spring, but doubters persist (one scout projects .225 with 15 home runs). Big bounce-back years are needed for Brian McCann, Mark Teixeira (who looks terrific after switching to a gluten-free diet; his weight went up and body-mass index down) and many others. A lot of age makes .500 seem reasonable and the first playoff game in three years less than likely.
5. Rays: Odds to win division: 50-1
If it's not enough to have cut the payroll and diminished the roster, the Rays will be without starters Alex Cobb, Drew Smyly and Matt Moore plus reliever Jake McGee, who are nursing injuries to start things. Manager Joe Maddon pulled out miracles in past years, but he's gone, as is GM Andrew Friedman. Young center fielder Kevin Kiermaier could be an exciting player ("he might lead the league in highlight plays," said a scout), but Steven Souza, a key to the Wil Myers trade, had a rough spring. Some still see the team overachieving again, but all the injuries will make that difficult. They will have to piece together the rotation, after ace Chris Archer and Jake Odorizzi, and at least Nathan Karns is one showing potential. He has a hard power curve, and one scout said, "I can see an upside there." As for the team, it would take quite a bit of squinting to see the same.
AL Central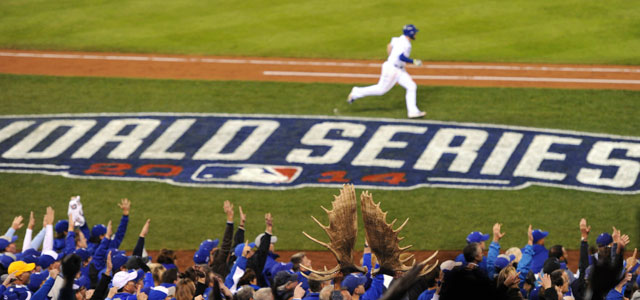 1. Royals: Odds to win division: 8-5
James Shields is gone, but most of the rest of the young AL champions returns. The nucleus remains excellent, and the added experience can't hurt, either. Yordano Ventura looks ready to step into the ace roll, Danny Duffy could take a step forward and Edinson Volquez was imported to replace Shields. They'll miss Shields' innings, but the bullpen should once again be the best in baseball, with everyone, plus returning Luke Hochevar, back. They are counting on bounce-back years from free-agent imports Alex Rios and Kendrys Morales, and if spring is an indicator, they may get them. The division depth is improved, so the task won't be easy. Even so, they look like a solid favorite.
2. White Sox: Odds to win division: 3-1
No one systematically addressed their five main needs better than the White Sox, who look like one of baseball's most improved teams, thanks to key newcomers Jeff Samardzija, David Robertson, Melky Cabrera, Adam LaRoche and Zach Duke. The two pitchers are the biggest keys, as the ChiSox were badly in need of a big righty and closer. Another plus could be the ascension of speedy second baseman Micah Johnson, who could trigger a new Go-Go Sox era, with Adam Eaton and Alexei Ramirez two more big potential basestealers. Ace Chris Sale should be back soon, and MVP candidate Jose Abreu (the pick here) could even improve off his amazing Rookie of the Year campaign. Carlos Rodon looks like a potential star who could be promoted soon, especially with some changeup refinement (though his demotion didn't incite the same kind of outcry as with the cross-town Cubs and Kris Bryant). Plus years from third baseman Conor Gillaspie and catcher Tyler Flowers, and this team could threaten.
3. Tigers: Odds to win division: 4-1
They are without Max Scherzer and Justin Verlander starts the year on the shelf (they say it's only precautionary), so there ample are reasons to worry. The middle of the order remains superb with two-time MVP Miguel Cabrera plus MVP runner-up Victor Martinez and smart pickup J.D. Martinez there to scare opposing pitchers. The return of magical shortstop Jose Iglesias plus trades for slugger Yoenis Cespedes and starters Shane Greene and Alfredo Simon should help. Concerns persist about a pen that disappointed last year but has the potential to be much better. Definite contender, but more questions than usual.
4. Indians: Odds to win division: 8-1
The emergence of the young rotation in the second half last year makes them a popular pick, and perhaps Carlos Carrasco, Trevor Bauer and the others will keep progressing, making this an Indian summer. AL Cy Young winner Corey Kluber, who like Carrasco has a new contract, looks like a very decent bet to keep excelling (he's a repeat Cy Young pick here, in fact). Michael Brantley and Yan Gomes are among other young Indians stars who had breakout years, so it's far from crazy to think Cleveland could take the division. Francisco Lindor, a splendid young shortstop prospect, could provide a later lift. Definite threat.
5. Twins: Odds to win division: 30-1
The loss of big free-agent signee Ervin Santana is an absolute killer. No one could have foreseen this, as GM Terry Ryan said, as Santana is a consistently upbeat personality with a rail-thin physique. In any case, the rotation they spent all winter working on now looks as questionable as ever. Mike Pelfrey goes back to the rotation to replace Santana, and journeyman Aaron Thompson was recalled to take Big Pelf's spot in the bullpen. The pen is also an issue, beyond closer Glen Perkins, the hometown hero. The lineup looks pretty strong, however, especially if Joe Mauer could return to close to his usual form. The future could be very bright with big prospects Byron Buxton, Miguel Sano, Jose Berrios, Alex Meyer and others. However, in the meantime it looks like another last-place finish.
AL West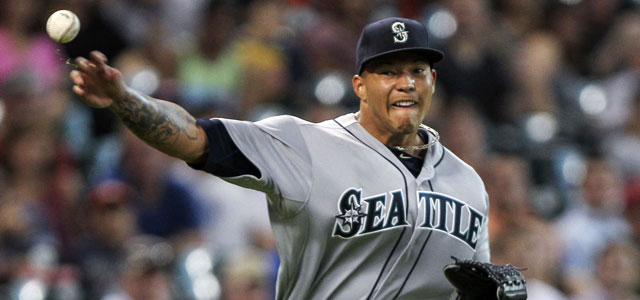 1. Mariners: Odds to win division: 8-5
Talented right-hander Taijuan Walker was unhittable this spring, and if he pitches anything like that the Mariners should once again have the best pitching in the league. James Paxton is another potential star. The Mariners only missed the playoffs by one game last year, and the lineup looks much improved, as well, making anything short of the postseason a bitter disappointment this time around. Nelson Cruz is the perfect right-handed bat to protect perennial All-Star Robinson Cano in the middle of the lineup, young catcher Mike Zunino may be ready to emerge as a consistent force and it's a plus Brad Miller is still around following the spring injury of shortstop Chris Taylor. Could be a very nice year in the great Northwest.
2. Athletics: Odds to win division: 5-2
It's hard to see them back in the playoffs, yet the Billy Beane-Bob Melvin combination has proved extremely effective, and the A's looked surprisingly good this spring, even without injured outfielders Coco Crisp and Josh Reddick. It was hard to see how trading Donaldson was a worthwhile idea, but the A's seem to know more than everyone else. Turns out they acquired right-hander pitcher Kendall Graveman in that trade, and he looks like a Rookie of the Year candidate off a big spring training. Nobody lost more production than the A's But somehow, they seem to find hidden gems, and a way.
3. Angels: Odds to win division: 3-1
Mike Trout looks primed to win a second straight MVP (and fourth in the minds of some) off his big spring, Albert Pujols appears relatively healthy and the reports were all positive about ace Garrett Richards, who should be back in April. So there is plenty of star potential here. One big loss may be Howie Kendrick's trade 45 miles up I-5 to the Dodgers, as journeyman Johnny Giavotella, who won the job in a four-man battle, has a tall task to replace him. Young lefty Andrew Heaney looked like he may need a bit more seasoning, so he was demoted, but he still gives the Angels better pitching depth than they've had.
4. Rangers: Odds to win division: 20-1
The loss of ace Yu Darvish put them at a pitching deficit right from the start, and also conjured memories of a star-crossed 2014 season in which Texas set records for players (66) and pitchers (40) used. Nobody can be that unlucky again, but there's concern how they will fill out a rotation that's without its ace and one of the best pitchers on the planet. Hometown product Yovani Gallardo, imported to pitch behind Darvish, now must replace him as the ace. They should get much better offensive years from Shin-Soo Choo and Prince Fielder. But it's still hard to see how they hit enough to overcome the pitching questions, especially in this difficult division. New Rangers manager Jeff Banister set a nice tone this spring, but he has his work cut out for him.
5. Astros: Odds to win division: 30-1
They will bang with many, if not most. Evan Gattis could take a step forward ("the ball makes a different sound off his bat," a scout said), and Chris Carter has a much improved approach, said another scout. Luis Valbuena looked terrific in spring training, and will easily out-hit what they got at third last year from Matt Dominquez. The lineup looks deep already, and amazing shortstop Carlos Correa should arrive sometime in 2015 ("he's what A-Rod would have been without the steroids," one scout opined), making it even better. If George Springer can cut down the strikeouts, they might really be something special. However, their pitching still looks pretty questionable. One scout said he's "worried" about veteran Scott Feldman off a so-so spring, and there are deeper concerns at the bottom of the rotation. A.J. Hinch is another new manager who impressed this spring ("It looks like he learned a lot from the first time around," one scout said), and they appear to be on the right track. Too soon, though.
NL East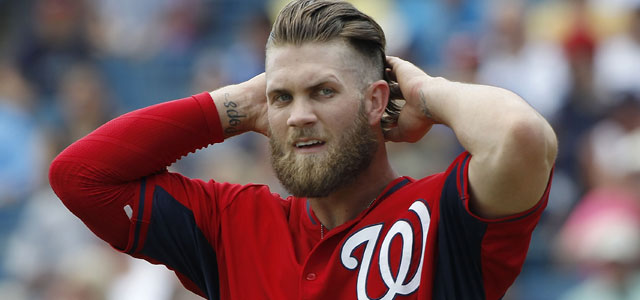 1. Nationals: Odds to win division: 1-5 (yes, that's right, 1-5)
Their spring was wrecked by sloppy errors (nearly one a game) and nagging ailments to much of their lineup, raising some small concerns about an NL favorite. Denard Span, Anthony Rendon and Jayson Werth will miss the start of the season, considerably weakening their lineup. But wunderkind Bryce Harper looks like he could emerge as a true star, not just a young name, Wilson Ramos is healthy, Ryan Zimmerman looked solid at first base and outfield prospect Michael Taylor may be underrated -- all spring pluses aside from the great rotation. Manager of the Year Matt Williams got on the team for its errors, and maybe he'll be even better in his second year. A relatively soft early schedule could help them get through their early-year injury woes. But ultimately, that rotation looks unbeatable over 162 games. Max Scherzer seemed to be every bit the $210 million pitcher he is, and no one can come close to matching their depth (Tanner Roark, who would be a lot of teams' No. 1, 2 or 3 starter, had to shift to the bullpen). They are a playoff near certainty, but most of all they need to prove they can handle October.
2. Mets: Odds to win division: 10-1
Their big spring has made believers out of many, including me. David Wright looks like he's back at full health, import Michael Cuddyer seems ready to make a major impact and Lucas Duda may step up to stardom. A revival does indeed seem possible. Matt Harvey is the big name now in New York baseball, and off his spring, he may be ready to pick up where he left off before going down with his UCL injury. NL Rookie of the Year Jacob deGrom, a little overlooked in Harvey's shadow, appears ready to repeat, if not improve, his brilliant campaign. Sure, the Zack Wheeler injury hurts. But if there's a team that can absorb such a loss it may be the Mets, who have Dillon Gee and Rafael Montero to fill out the rotation, plus kids Noah Syndergaard and Stephen Matz in the minors. There's a lot of pressure on manager Terry Collins. But this looks like a Mets year.
3. Marlins: Odds to win division: 12-1
There is a lot of excitement around Miami this year, too, with billboards all around South Florida following the team's productive winter. Giancarlo Stanton looked like the same hitter, if not better, after being surgically repaired, and also outfitted with a personalized face mask, complete with the G-shaped plastic protection. Meanwhile, Stanton also gets new protection from South Florida native Michael Morse, who had a huge spring. There are finally some veterans in key roles, like Martin Prado and Dan Haren, which changes the dynamic for the better. They seem like they want to avenge a rough ending triggered by Stanton's beaning by Milwaukee's Mike Fiers, but they will have to await superstar pitcher Jose Fernandez's June return to be at full strength. In the meantime, underrated Henderson Alvarez will front an improved rotation that also includes veteran Mat Latos. Definite threat.
4. Braves: Odds to win division: 100-1
They probably were smart to rebuild, a change necessitated for the low-spending franchise by the bad deals for Dan Uggla and B.J. (now Melvin) Upton. They still have some cornerstone pieces like slugger Freddie Freeman, shortstop Andrelton Simmons and starter Julio Teheran, but the early trades of Jason Heyward and Justin Upton basically signaled that this isn't going to be their season, and the last-minute deal of Kimbrel reinforced that notion. They made nice trades to get Shelby Miller for Heyward and a quartet of kids for Upton, as they sought to become younger and rebuild a sagging farm system. The four-year deal for Markakis didn't seem to fit, but it's hard not to give new GM John Hart the benefit of the doubt. Overall, it's fair to say they accomplished three main goals: rebuild the sagging farm system, free a lot of money and rid themselves of Upton Jr., who they felt had to go.
5. Phillies: Odds to win division: 500-1
They looked like a spring disaster, and most everyone agrees they will carry that into the regular season. They seem to have finished about half their rebuilding process, leaving ace Cole Hamels, closer Jonathan Papelbon and slugger Ryan Howard in Philly awaiting trades that may or may never come. Hamels made pretty clear he wouldn't mind a transfer before camp even started, and after seeing what went on in Clearwater, it's hard to imagine he has changed his mind. They had a wonderful half-decade run, but it's hard to imagine things blowing up more spectacularly. The problem was that they fell in love with several veterans, giving them bloated contracts. Meanwhile, three veterans they let leave -- Werth, Shane Victorino and Hunter Pence -- generally have thrived elsewhere. Their one great strength now is at closer, where they have Papelbon (who they want gone) and young phenom Ken Giles. As far as how far they fall, the past couple years might wind up being just the tip of the iceberg.
NL Central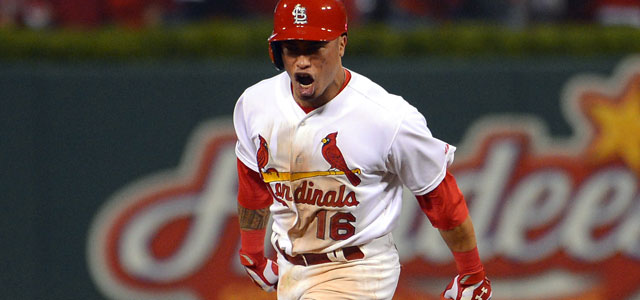 1. Cardinals: Odds to win division: 6-5
They dabbled in the starter pitching market but seem as solid as ever without adding one. While Jaime Garcia needs more time, Carlos Martinez could be ready to give them five very good starters. The lineup, which didn't produce like usual last year, could get back to form. Heyward adds a new dimension in right field and Kolten Wong may take a leap forward. As usual, there's nothing to really dislike about this team. One of the big questions is where they'll find playing time for talented outfielder Randal Grichuk. And if that's your big question, you are in pretty good shape.
2. Pirates: Odds to win division: 5-2
They have that great trio of outfielders and enough to recommend them that some see Pittsburgh finally overtaking St. Louis. Andrew McCutchen won the 2013 MVP and multitalented Gregory Polanco is being compared to Dave Parker, but one scout suggested he could see Starling Marte being the best of the trio. I'm not sure that's too likely, but there's no denying they have three great ones. Powerful Pedro Alvarez looks passable at first base and he could have a nice rebound year. Francisco Cervelli was a necessary pickup after the loss of the dynamic, much-improved Martin. While Cervelli is underrated behind the plate he's also injury prone, and there isn't much depth behind him. Jung Ho Kang looked slow with the bat in spring coming off a 40-homer year in Korea ("It looks like he's facing the varsity after facing the JV," one scout said). The pitching staff is young and talented, though the bullpen may be a little thinner after the trade of lefty Justin Wilson for Cervell. Clint Hurdle is a much better manager his second time around. Likely playoff bound again.
3. Cubs: Odds to win division: 9-1
Their vast list of positional talent makes them one of baseball's most interesting teams, especially after Kris Bryant presumably arrives in a few weeks. The youngster's slugging was the talk of the Cactus League, and he could be a star for years to come in the Windy City. But so can Jorge Soler, Addison Russell and many others. Jon Lester gives them a needed ace (and they have to hope he's through that dead-arm period from late spring) and Jason Hammel is an underrated returning pickup. They seem to have a nice mix of veterans, too, with the trades for Dexter Fowler and Miguel Montero and signing of Chris Denorfia adding proven hands to one of baseball's youngest teams. This probably won't be their year, but with another pitcher or two from the strong free-agent crop next winter, they could be a 2016 favorite.
4. Brewers: Odds to win division: 11-1
Late-season implosions like what the Brewers had in 2014 can affect the following season, and it may be a challenge to get past what happened in Milwaukee in the final few weeks. It may turn out they are simply closer to the 82-80 team they finished as than the first-half dynamo they were, anyway. But there's reason to hope. Jonathan Lucroy and Carlos Gomez are the worthy stars, and they may well get more from Ryan Braun and Jean Segura, and young pitchers Jimmy Nelson, Fiers and Wily Peralta round out a rotation with a chance. Veteran Francisco Rodriguez is back to close. The bigger question is whether this team can finish what it starts.
5. Reds: Odds to win division: 12-1
The lineup is deep. Brandon Phillips batting seventh is proof of that. Marlon Byrd looked strong in spring, as he continues his resurgence, and with Todd Frazier and Devin Mesoraco emerging last year as All-Stars, they should score plenty of runs. The issue could be in the rotation, where Homer Bailey should be sorely missed until he returns. Good for Jason Marquis to make the rotation, but that isn't necessarily a positive sign. "I don't trust that rotation, especially in that division," one scout said. "The rotation is a lot of question marks." Others also wonder about the bullpen. "After Johnny Cueto and Aroldis Chapman, there are a lot of questions," one scout said. That's true, but if Raisel Iglesias can come through, and some other things fall into place, they could surprise some folks. Depth is a question, so they'll need to stay healthy, certainly a lot healthier than last year. They get the fifth-place spot here, but there is potential for a surprise, provided there aren't many injuries.
NL West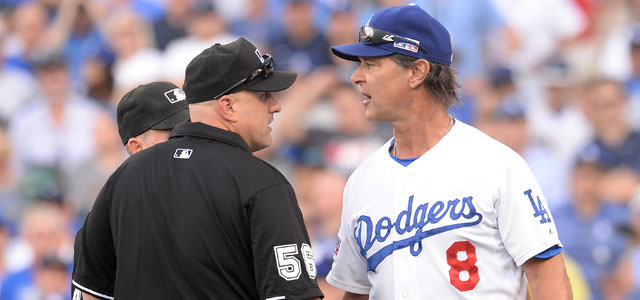 1. Dodgers: Odds to win division: 4-5 (yep, that's correct, too)
The new regime has remade the Dodgers a regular-season champion but October disappointment the past two seasons. There will be less offense with Matt Kemp and Hanley Ramirez gone, but the excellent rotation should benefit from improved defense, and they may still get enough runs. Howie Kendrick, Jimmy Rollins and Yasmani Grandal were imported, changing the clubhouse mood. That could benefit Yasiel Puig, the multitalented outfielder who struggled to get along with the at-times overbearing Kemp. The rotation is full of ability but it's not completely healthy, with Hyun-Jin Ryu, who follows the dynamic one-two punch of Clayton Kershaw and Zack Greinke, shelved with a shoulder issue. The history of Brett Anderson brings more worry, inspiring one rival exec to call their rotation "tenuous." The bullpen is also a puzzle, at least until exceptional closer Kenley Jansen returns. There are some serious questions considering the record $270 million payroll but perhaps just enough good stuff going on to result in a championship.
2. Padres: Odds to win division: 5-2
There's still time to make a few trades. But new GM A.J. Preller, in the wildest winter on record, already has added via trade Matt Kemp, Craig Kimbrel, Justin Upton, Wil Myers, Derek Norris, Shawn Kelley, Brandon Maurer, Will Middlebrooks and Melvin Upton. Among the imports, "Wil Myers looked really good. Maybe he's ready to be what everyone figured he would be," said a scout. Keep in mind, too, that list of imports doesn't even count the big-free-agent signing of James Shields. Folks can't figure out where the Padres got the money. No matter, put all the imports together with a superb set of young starters that includes Tyson Ross and Andrew Cashner, two potential aces, and you have a team that may steal more than headlines. There is a lot of buzz in mellow San Diego already, and it could well continue into the summer. Two issues: the defense (other than shortstop Alexi Amarista) could be iffy, and there aren't many lefty threats to balance the lineup.
3. Giants: Odds to win division: Giants 3-1
Going by their recent pattern of even-year championships, this isn't supposed to be the Giants' year. They reject that notion, and it's true they were quite good in 2011 before injuries derailed them. However, it may not just be a matter of chance; it may be more difficult to win in years after young pitchers rack up big October innings. And they didn't look like themselves out in Scottsdale. "They had a bad spring. But I'd be surprised if they're panicking," one scout said. Madison Bumgarner, who had a postseason for the ages and led them to their third title in five years last October, will be heavily counted on. Tim Hudson looked very good in spring, but there are concerns over previous Series heroes Matt Cain (who had an elbow cleanup) and Tim Lincecum, but the Giants do have a lot of rotation depth, with dependable Ryan Vogelsong and surprising Yusmeiro Petit in reserve. The real difference is the absence of Sandoval, who went to Boston (plus Hunter Pence for about a month more with a broken lower forearm), meaning they will need to manufacture runs. If one thing is true, they are very good at manufacturing runs. Another thing we know by now: don't ever count them out.
4. Rockies: Odds to win division: 100-1
The lineup could be special, with Troy Tulowitzki and Carlos Gonzalez back to health and talented Nolan Arenado ready to break out. But the pitching will always be the question, especially the starting rotation. With Jorge De La Rosa out for the moment, Kyle Kendrick, a Philly back-ender, gets the Opening Day assignment. Eddie Butler and Jon Gray (when he gets there) are talented, and Tyler Matzek and Jordan Lyles have a chance, but the Rockies will need a lot to go right to compete with the top trio in the division. The bullpen is only so-so, but LaTroy Hawkins deserves special mention for pitching effectively in Coors Field at age 41 last year. This time he'll attempt to do it at 42. Strange, but true.
5. Diamondbacks : Odds to win division: 250-1 
Arizona this spring bid farewell to some of the holdovers of the previous regime, trading Trevor Cahill and cutting Cody Ross, but probably needs to make a few more alterations before it could stamp itself a contender. They are better than last year's record simply by virtue of getting healthy (they were the most unlucky team in the NL, though no one could possibly rival Texas for misfortune). Among the ailing from 2014, Paul Goldschmidt's one of the best players in the game, A.J. Pollock is a rising star and Mark Trumbo should bounce back. However, they'll need to figure out how to get outs. Josh Collmenter deserves kudos for turning himself into a viable starter with limited stuff. But the rotation looks quite unimposing, at least until ace Patrick Corbin's summer return from Tommy John surgery. The Tony LaRussa/Dave Stewart combo will be an interesting one to watch. But there's still a lot of work yet to be done.
>> MLB 2015 -- Staff predictions: Standings, awards, playoffs | Power Rankings