2014 over/unders: Baltimore Orioles
How many homers does Chris Davis have in him? How will the O's fare in the brutal AL East? Place your wagers.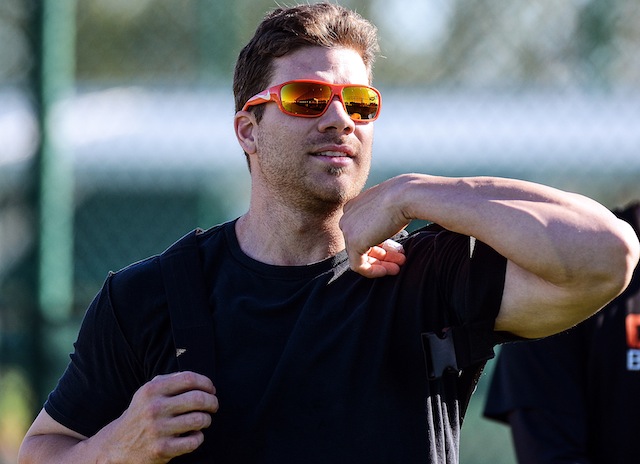 More Orioles: Team Preview | Likes, dislikes
What are we doing here? Why, we're glad you asked:
As part of our preview of the 2014 season to come, let's roll out a few "over/unders" for each team. That is, we'll assign a number to 10 different categories that, in their own way, will predict one facet of the season ahead. In turn, you, the loyal commenter, will let us know whether you take the "over" or "under" for each category. Stated another way, will the actual figure be higher or lower than the one we've presented? Remember, we're talking 2014 season and 2014 season only.
Up this time are the over/unders for the 2014 Baltimore Orioles. Please let us know how you'll be wagering ...
---
Wins: 87
Finish in AL East: 3.0
Home runs by Chris Davis: 46
ERA by Ubaldo Jimenez: 3.86
Home runs by Nelson Cruz: 29 
Starts by Dylan Bundy at MLB level: 2
Games played by Manny Machado: 142
Number of second basemen used: 5.5
Extra-base hits by Adam Jones: 68
Nick Markakis's OBP: .348
J.D. Martinez is reportedly headed to Boston on a free-agent contract

Keep tabs on the top 50 free agents on the market right here

Arizona didn't waste much time turning to its fallback option following Martinez's deal with...
The former AL MVP has been one of baseball's best players in recent years

The free-agent slugger will join the Red Sox after all

Harper would prefer if reporters respect his wishes