Some American League pitchers can actually hit
Even though some American League pitchers look as if they don't know which end of the bat to hold, there are some pitchers in the AL that look comfortable in the batter's box even after losing the safety of the DH.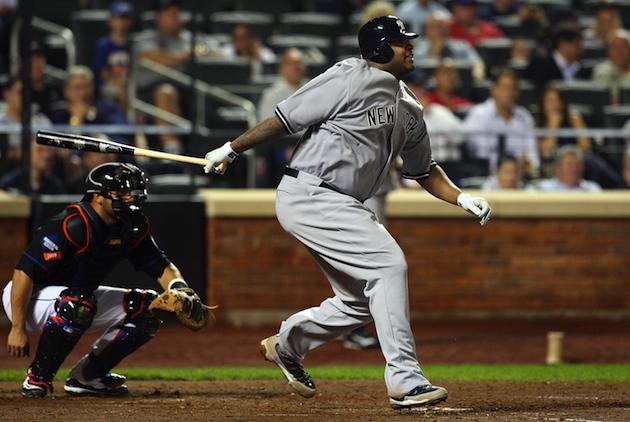 While the novelty of interleague play has worn out here in its 15th year, there's one thing about it that continues to provide boundless entertainment -- American League pitchers trying to hit.
National League pitchers aren't exactly all Babe Ruth out there, but at least most of them appear to know which end of the bat to hold. American League pitchers are used to having someone else hit for them, but here are five who won't embarrass themselves when they step into the batter's box in National League parks.
1. CC Sabathia, Yankees.
Yes, Sabathia's a pretty big boy, but he's also a gifted athlete. He signed a football scholarship with Hawaii as a tight end but decided to stick to baseball instead. That seemed to work out for him. Sabathia is a career .250/.257/.370 hitter, despite spending the majority of his career in the American League. Sabathia hasn't gotten too many opportunities to hit as a Yankee -- tallying just 12 plate appearances over the last three seasons -- managing just two hits (but driving in one run) in pinstripes. He spent half of the 2008 season in the National League, managing 11 hits in 50 plate appearances, good for a .229 average. He also homered -- his second of that season and third of his career.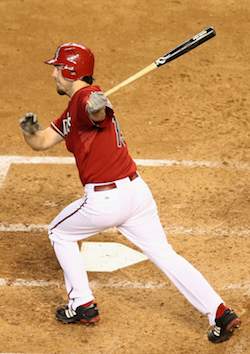 2. Dan Haren, Angels.
The right-hander has spent some time in the National League, so he's no stranger to hitting, but since 2010, he's been in the AL, wasting his hitting prowess. Saturday, he'll get his chance to show off his bat in
San Diego
. A career, .227/.250/.331 hitter, he has two home runs. Last year he singled in a run in a game against the
Dodgers
. In 2004, as a member of the Triple-A Memphis Redbirds, Haren hit four home runs and four doubles in 26 at-bats, good for a slugging percentage of 1.000 and an OPS of 1.385.
3. Jason Marquis, Twins.
Long the standard-bearer for hitting pitchers, Marquis won a Silver Slugger in 2005 when he put up a .310/.326/.460 line for the
Cardinals
in 91 plate appearances. He recorded a career-high 27 hits that season. He was 0 for 4 last season and has seen his career line drop to .197/.216/.283. From 2003-06, he hit .304 in 171 plate appearances. He'll start Sunday in
Milwaukee
.
4. Derek Lowe, Indians.
While his .146/.199/.183 line isn't the prettiest you'll see among pitchers, he does know how to use his bat. Last season he hit his first career home run, but his most notable achievement is that he has 67 career sacrifices. Aaron Cook of the
Red Sox
also falls into this category. Cook also has 67 career sacrifices with a slash line similar to Lowe's -- .152/.200/.175. Cook is currently on the 15-day disabled list.
5. Darren Oliver, Blue Jays.
He's now a reliever, so he hasn't had a plate appearance since 2006, when he was with the
Mets
. But he still has a career .221/.259/.286 line with 11 doubles and 20 RBI.  Oliver's dad, Bob, was a career .256/.295/.400 hitter for the
Royals
, Angels,
Pirates
, Yankees and
Orioles
. Bob Oliver hit 27 homers for the Royals in 1970, driving in 99 that year, both career-highs. He hit 20 homers for the Royals and Angels in 1972.

The lefty starter is coming off a terrible season

After acquiring Ian Kinsler and Zack Cozart in recent days, the Angels are trending upward

Cozart's coming off a big season as the Reds' shortstop
The veteran slugger spent the last eight seasons with Cleveland

The Padres may be poised for an active winter

Yes, Bryce Harper is going to make a lot of money next winter