Whoa: I just bought more baseball cards
Let's have a look at some newly purchased baseball cards, shall we?
More of whatever this is: Part 1 | Part 2 | Part 3
Recently purchased at a leading retailer: Baseball cards sourced from Des Moines, Iowa, where the good times go to have good times! Come with me, won't you?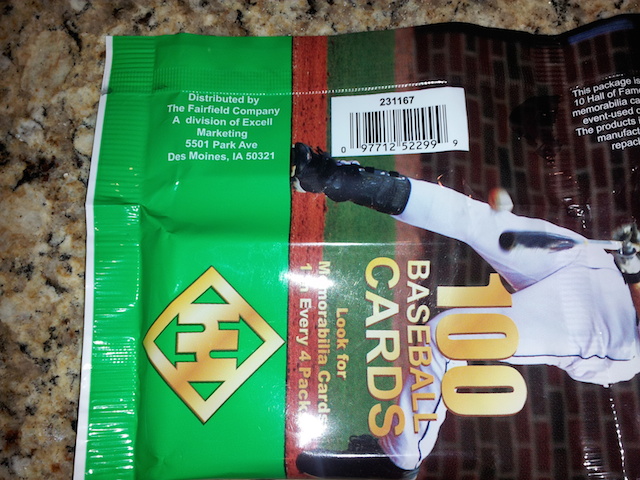 Park Avenue, indeed!
Now let's have a look inside. Take it away, Jim Gantner ...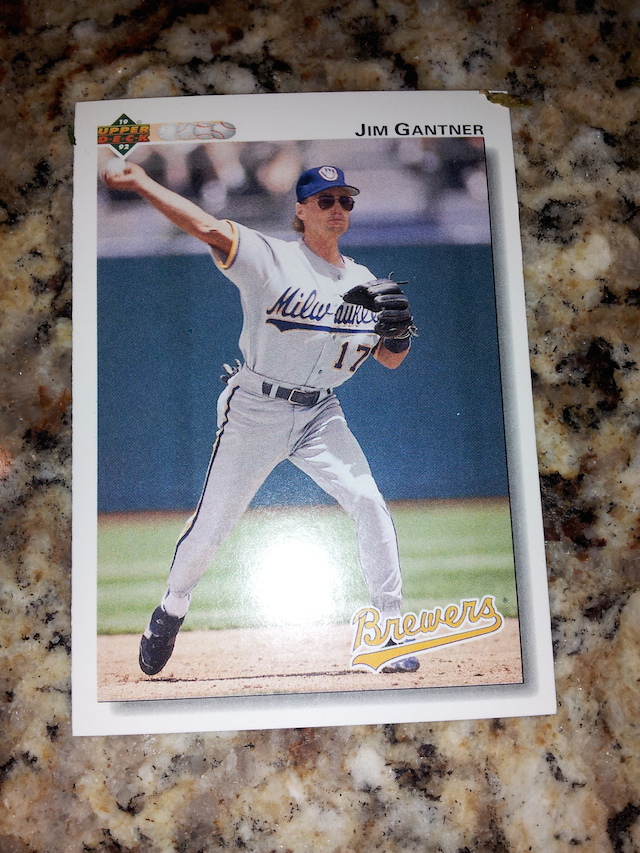 There's a lesson in this card, and the lesson is one you should already know ...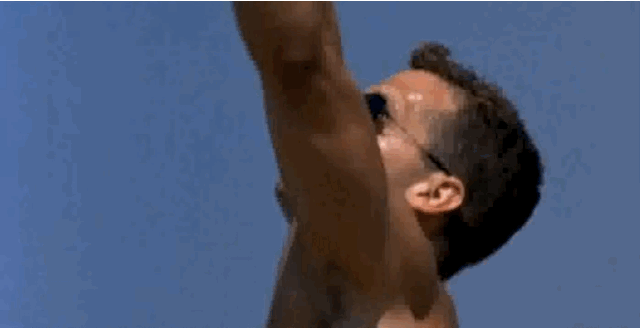 Yea, verily: Sporting glory while wearing Ray-Ban Aviators is not only possible but recommended. 
So is this Jeff Russell, major-league reliever of some renown ...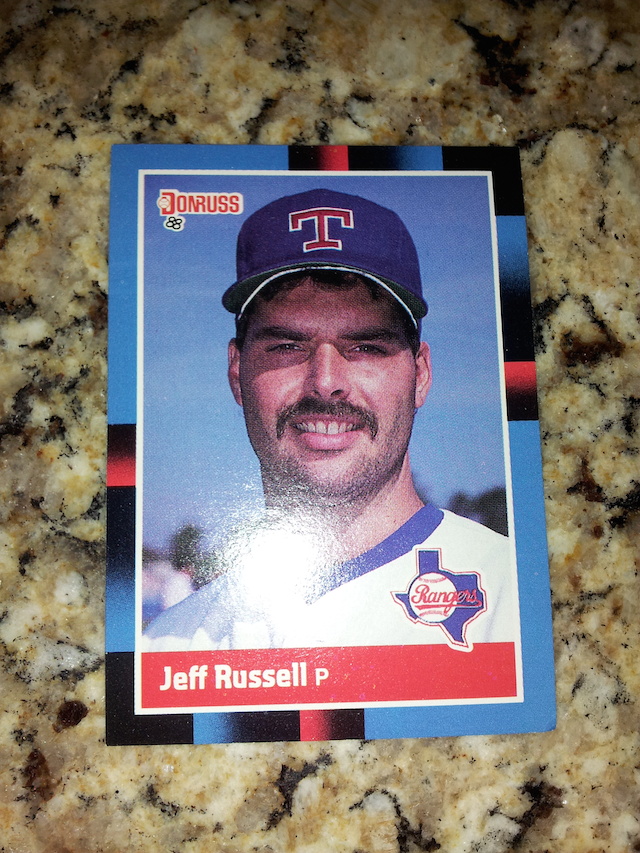 Or is it Jeff Russell, nom de baseball of Queen frontman/spirit animal Freddie Mercury? Yes, is the answer. 
At this point the reader has likely already made note of a shimmering, nebulous orb on each card. This is because there were potlights overhead when I took the pictures, and it's also because I can't be bothered to take a proper photograph. Onward!
Here's a Mike Greenwell card from the future ...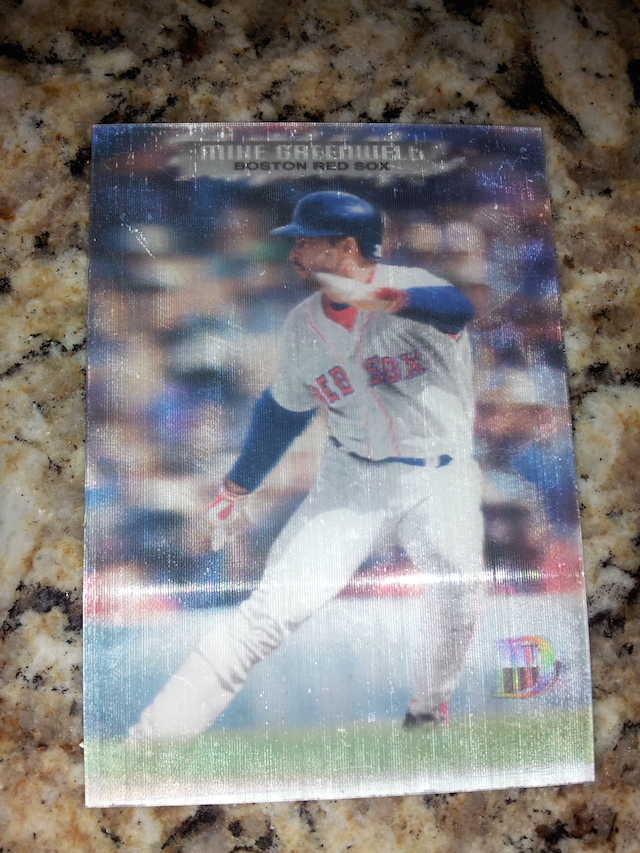 This is the "freeze-dried astronaut food" of baseball cards. It's from the future, you see -- an uncertain future in which Mike Greenwell cards, owing to their advanced circuitry, become self-aware. Perhaps they will be benevolent. Perhaps not.  
In any event, a nation asks with bated breath: How chill is Omar Olivares?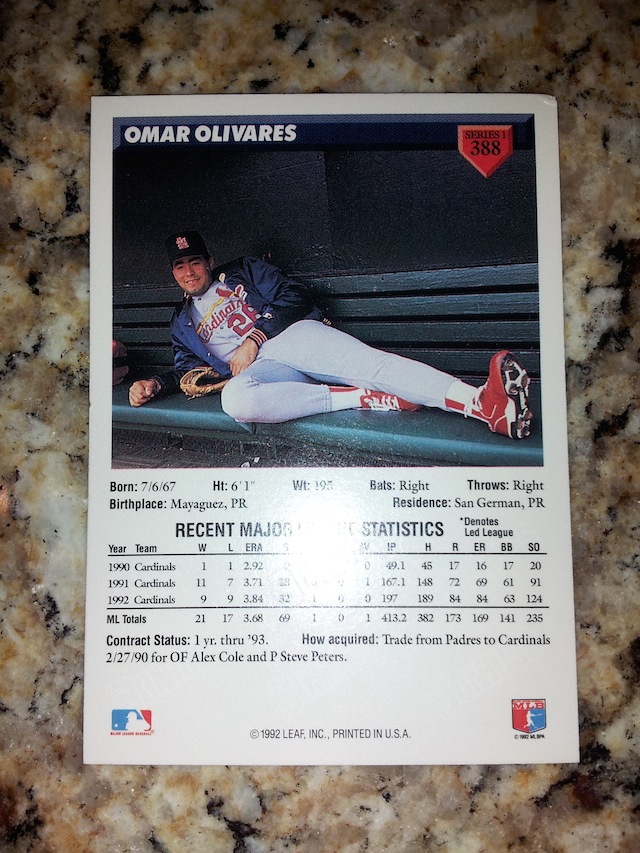 That chill. Omar Olivares is the last vanguard of chill. When Omar Olivares is no longer chill, there is no longer any such thing as chill. 
Now let's learn about Shane Rawley's leisure time ...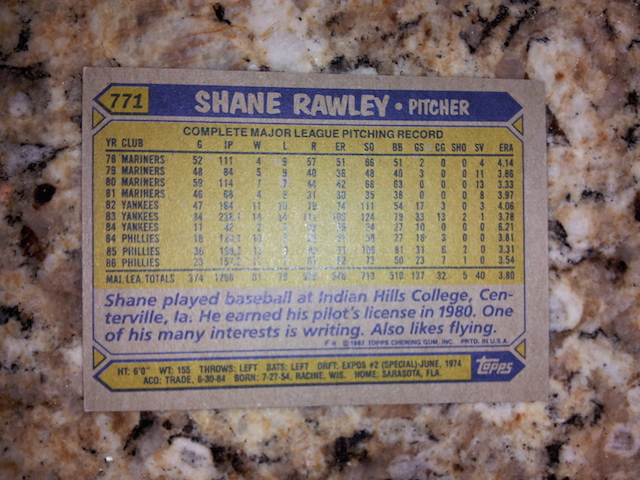 Shane Rawley "earned his pilot's licence." This is fitting and perhaps even inevitable because Shane Rawley "also likes flying." 
A nation further asks: Which ballplayer chose for his photo an accoutrement that might be referred to as "fashionable yet protective rifle range eyewear from the Lee Majors Collection"?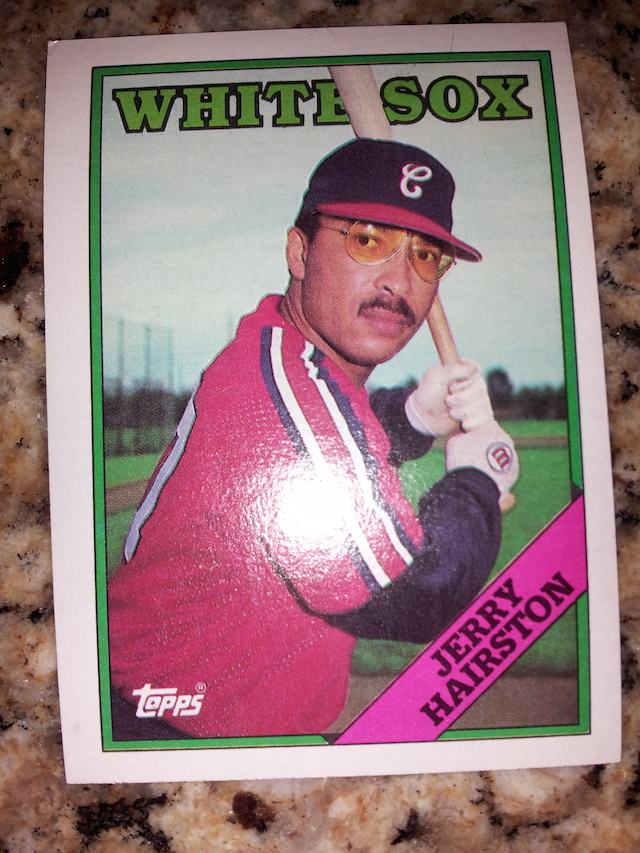 Jerry Hairston, as it turns out. 
Well, I guess that's it. This pack wasn't exactly a trove of--
Oh, wait! Here are eight baseball players who look kind of high!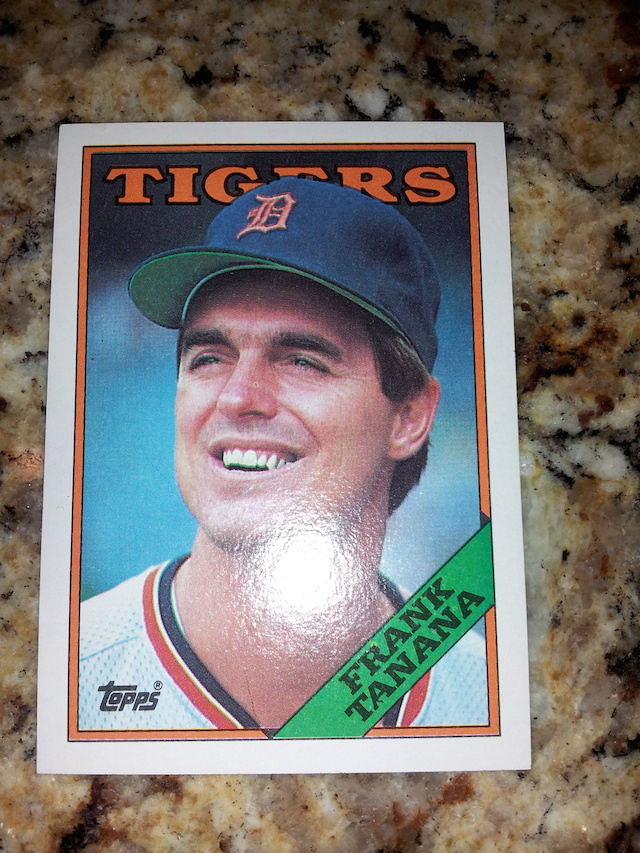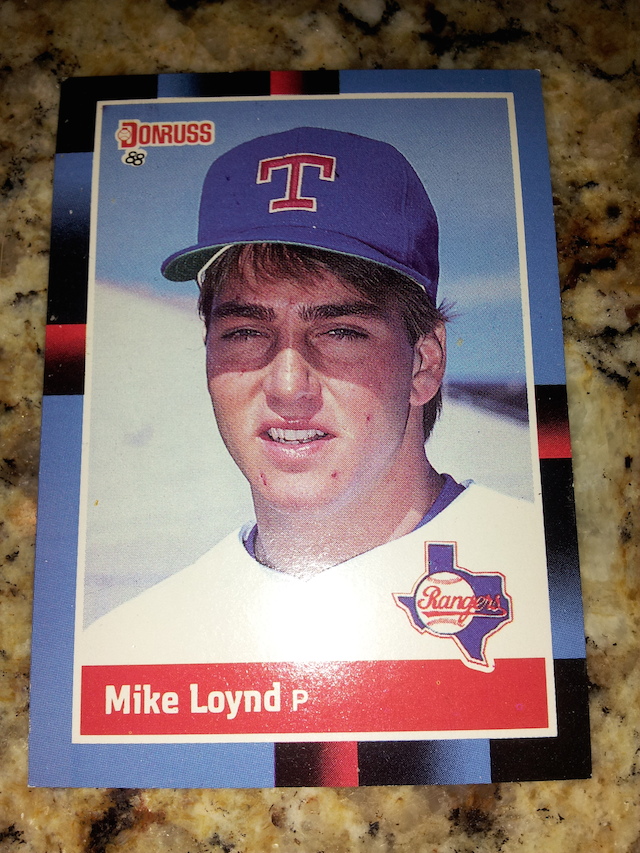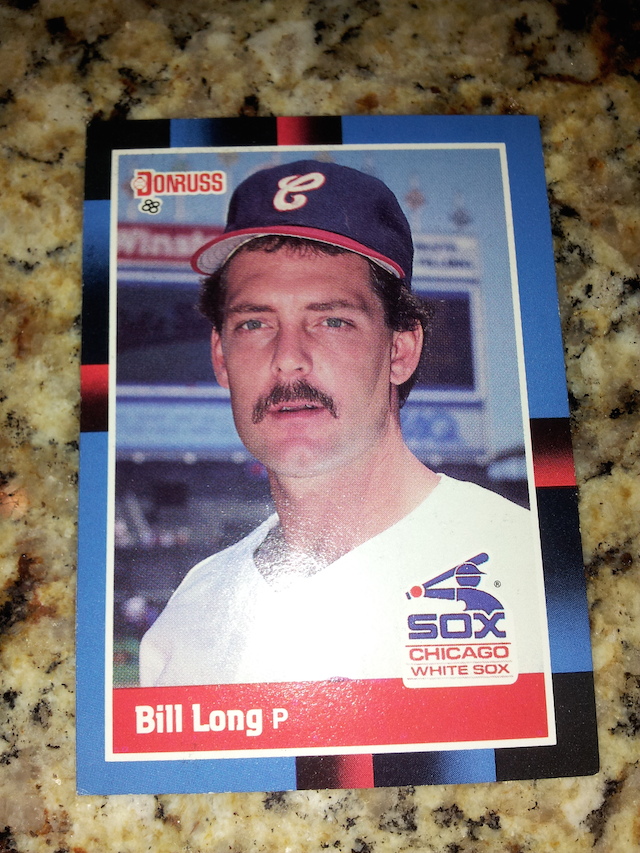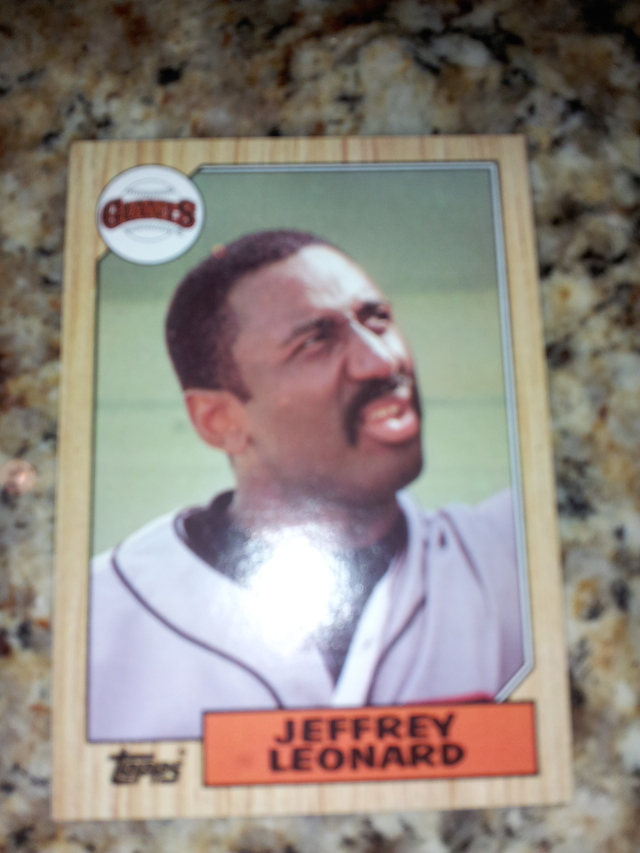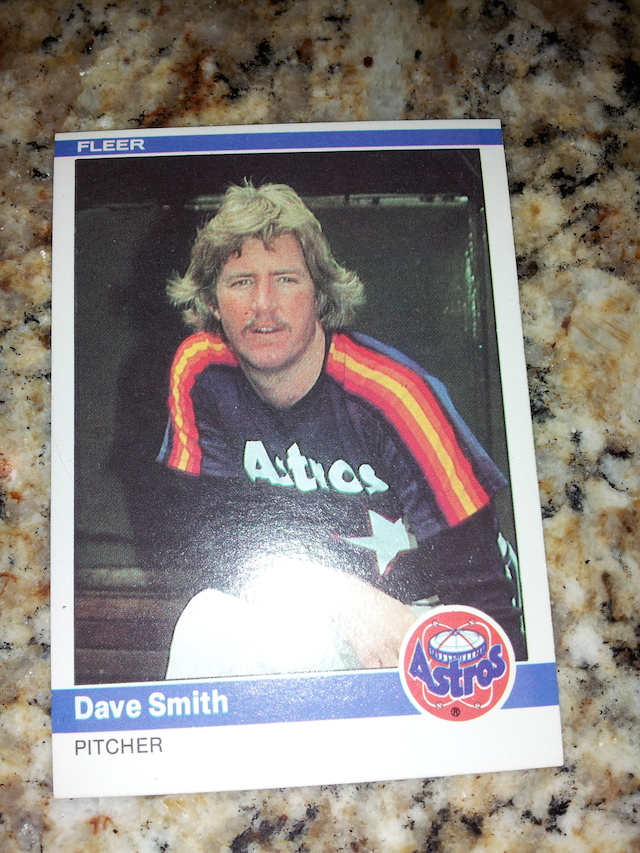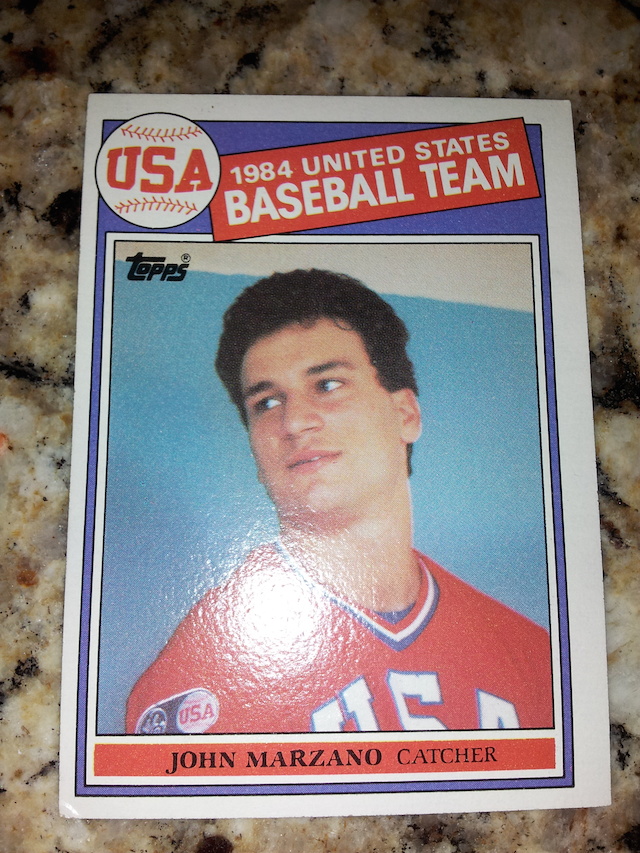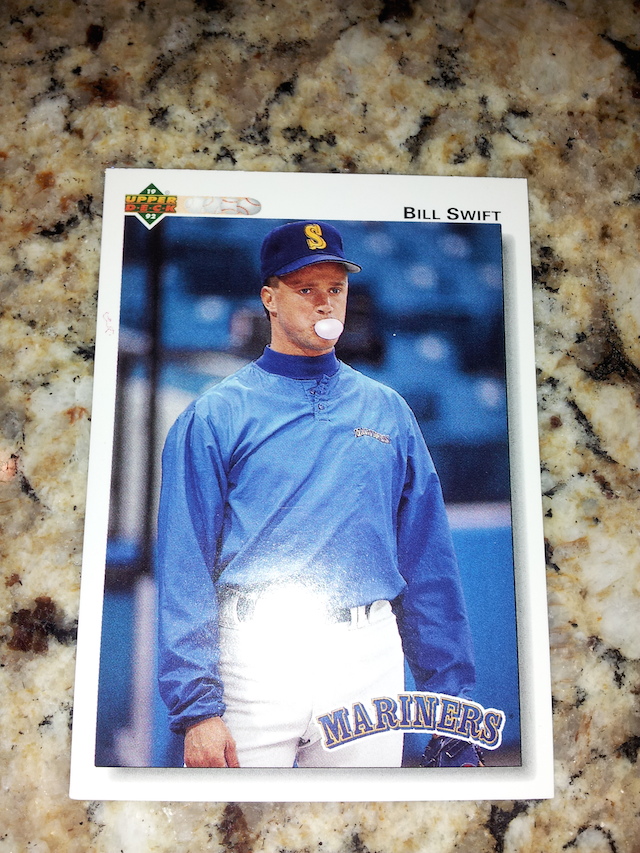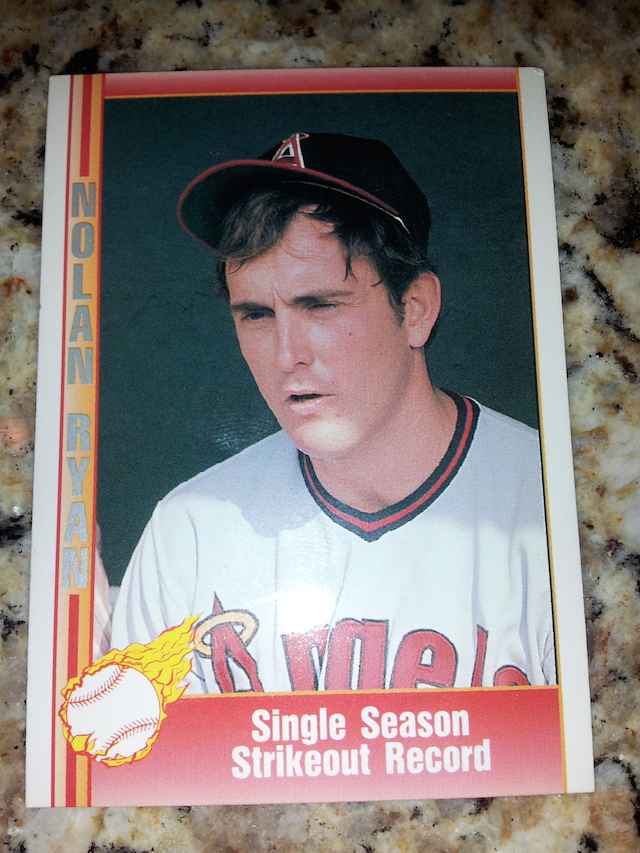 Yes, eight. Eight ballplayers who look kind of high in their baseball card photos. Numbered among them? Streets of Fire Bill Long!
This isn't to suggest these ballplayers actually were high -- surely they were not! -- only that they looked at least a little high. But as long as we're counting, Omar Olivares totally looks high, too. So nine it is. 
In conclusion ... 
This would undoubtedly be the worst trade in Miami Marlins history

The Pirates recently shipped Gerrit Cole and Andrew McCutchen to Houston and San Francisco,...

Surely, Martinez and his agent are holding out for more
The reliever had a very good 2017 season with the NL Central champs

We don't need to discuss Chipper's Hall of Fame case, so let's have fun instead

Dioner Navarro still hopes to return someday