I thought we were past this.
I thought we'd evolved enough to where we all had at least a decent understanding of regression. Then I saw the first comment at the top of my AL Regression column.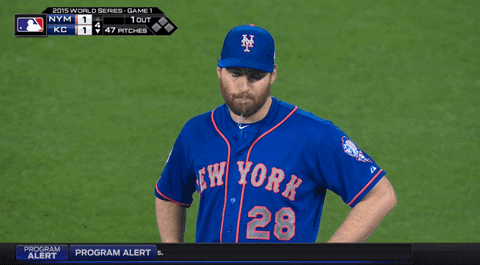 To regress means to "go back". Not backwards, just back. If you have a career .330 BABIP and you post a .269 in 2016, you would be expected to regress back in the direction of .330. No, it wouldn't be progress because you've already been there before.
Stop giving regression a bad name, because if you're one of these five guys, regression is good!
POSITIVE REGRESSION CANDIDATES
1
Panik's .245 BABIP was the lowest among qualified NL hitters.
2
Yes, Heyward was bad. He wasn't .266 BABIP and 4.8 percent HR/FB rate bad.
3
Harper should bounce back from a disappointing 2016, and that should scare baseball.
4

Anthony Rendon

Washington Nationals 3B

Rendon's regression started in the second half but should continue in 2017.
5
Crawford's home-run rate has been anything but steady.
Joe Panik and Jason Heyward were flat out awful in 2016, but also unlucky. I qualify it that way because simple regression to the mean statistically won't mean very much for Fantasy purposes unless we also get some regression to their normal skill level. They're both young enough that age isn't a concern, so I'm not sure why we wouldn't expect that as well. Besides, it's not like they're going to cost you very much in draft capital.
Bryce Harper, on the other hand, won't come cheap at all. Harper was a consensus top-three pick heading into 2016 and let us down in nearly every way. He also posted a .373 OBP with a .264 BABIP and stole 21 bases. It could have been a lot worse and it's almost assuredly going to be better this season.
Simple BABIP regression should get Harper back to an average near .290, and I'd expect close to 100 runs and RBI. Harper is worth a borderline top-10 pick and could still be a value there.
NEGATIVE REGRESSION CANDIDATES
1
You can choose whether you think his .373 BABIP, 19.6 percent HR/FB Rate or 62 SB are less sustainable.
2
Realmuto is never hitting .300 again.
3
Braun's 28.8 percent HR/FB rate nearly matched his hard-hit rate.
4

DJ LeMahieu

Colorado Rockies 2B

LeMahieu's speed coupled with Coors will give him a high BABIP, just not .388 high.
5
Yelich's power surge in 2016 was encouraging, but not sustainable.
I wrote plenty about Jonathan Villar in my busts column, but there's plenty of reason to be concerned about his teammate Ryan Braun as well. Braun's league-leading HR/FB rate was 40 percent higher than his career mark despite the fact he posted his lowest hard-contact rate since 2010. If Braun is anywhere close to last year's 25 percent fly ball rate and 35 percent hard-contact rate home run regression is going to hit hard.
Speaking of regression hitting hard, J.T. Realmuto's batting average should coming crashing back to earth. What's worse is that Realmuto's Fantasy value is so closely tied to that average. His .357 BABIP in 2016 indicates a really fast ground ball hitter or someone ripping the cover off the ball. He was neither. The only other thing he does to provide value is the 12 stolen bases. Those will come down when the singles do. Besides how long do we expect a catcher to keep running?
1
Marte's BABIP was way too high, but it always has been.
2
We keep finding reasons not to believe in Tomas.
3
Did Russell's breakout already start?
Coming into last year we said Yasmany Tomas had to regress because of his BABIP. He did, but he also posted a 25 percent HR/FB rate so he was actually better from a Fantasy perspective. Now everyone is doubting his power. That's fair, but as long as Tomas maintains his 40 percent hard contact rate, he's either going to post a ridiculously high BABIP or HR/FB rate. Maybe both.
On the flip side, we just keep waiting for Addison Russell to break out (he's still just 23). He kind of did in 2016, with a lowered K rate and a 20-homer season. The HR/FB rate looks a little unsustainable, but I would have to imagine his .277 BABIP is going to rebound in a big way. In other words, he's Bizarro Starling Marte.