Diamondbacks take calculated risk with Cuban right-hander Yoan Lopez
The Diamondbacks signed Cuban right-hander Yoan Lopez for $8.25 million on Tuesday. It's a risky move, but a calculated one.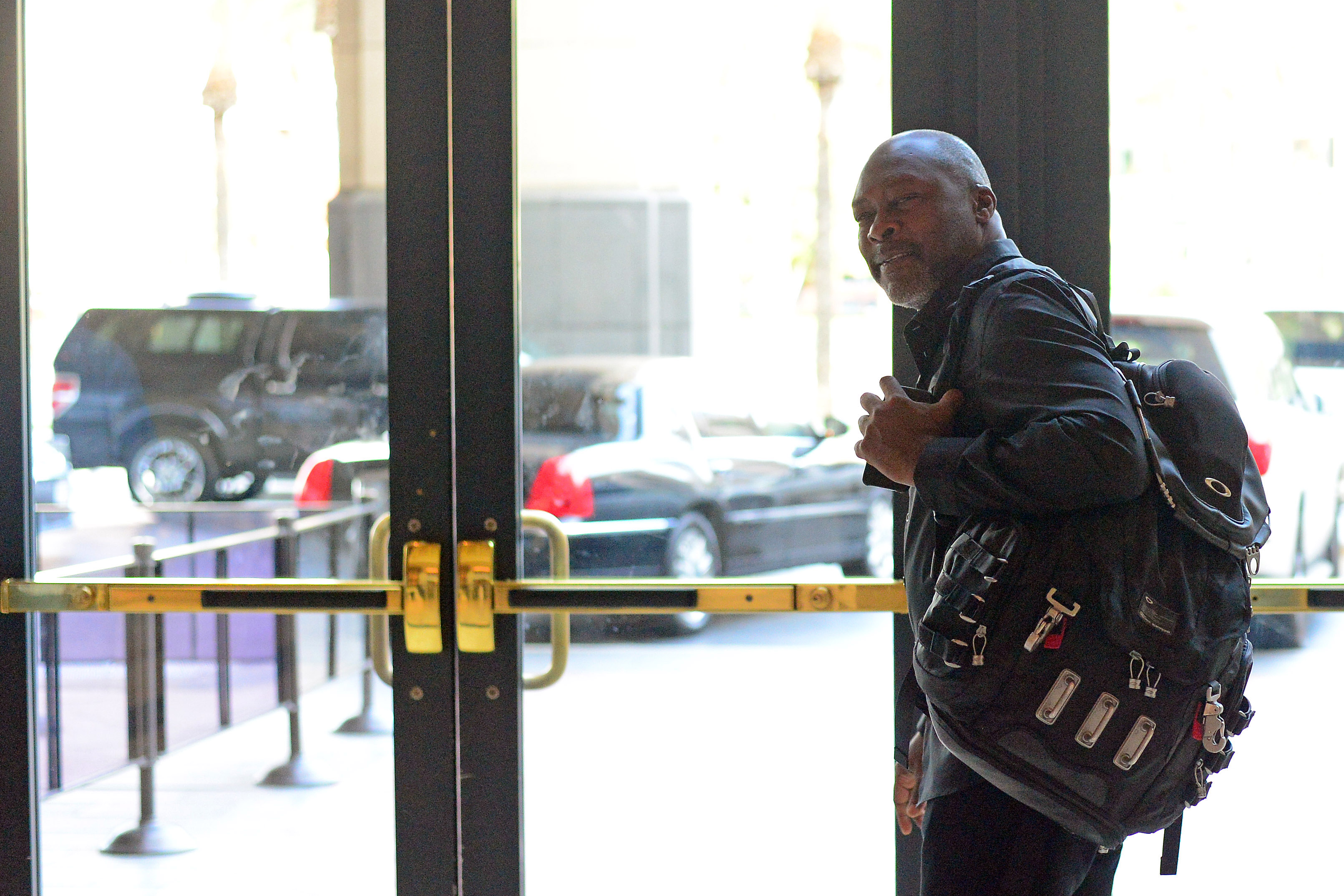 As confirmed by our own Jon Heyman, the Diamondbacks signed free agent Cuban right-hander Yoan Lopez on Tuesday, giving him an $8.25 million signing bonus. That is the record bonus under the current international spending system. The deal is pending a physical.
Lopez is the second Cuban free agent the D-Backs have signed this offseason, joining outfielder Yasmany Tomas. Tomas received a six-year, $68.5 million contract last month. Lopez, 21, defected last year and had been working out for teams in the Dominican Republic. MLB.com's Jesse Sanchez gives us a quick scouting report:
Lopez throws a cut fastball, a changeup, a curveball and a slider, but he is best known for a fastball that travels in the 93-95 mph range. He played three seasons in Cuba for Isla de la Juventud in Serie Nacional, the island's top league. Lopez sported a 3.12 ERA with 28 strikeouts and 11 walks in 49 innings in his final season before defecting.
Baseball America's Ben Badler provides some more information -- including some GIFs -- and says Lopez is likely to begin his career in Class-A ball. Sanchez says Lopez turned down more money to sign with Arizona because he feels he could crack their rotation fairly quickly.
Because he is only 21, Lopez was subject to the international spending restrictions (unlike Tomas), meaning the Diamondbacks far exceeded their $2.36 million bonus pool to sign him. As a penalty, the team has to pay a 100 percent tax on the overage -- Lopez is a $16.5 million investment because Arizona spent most of that $2.36 million when the signing period opened in July -- and they will also be unable to sign an international player for more than $300,000 during both the 2015-16 and 2016-17 signings periods.
The 100 percent tax surely stings, but it's the second penalty that could really hurt. Even under the current international system, the top amateurs routinely sign for seven-figure bonuses, so Arizona has no shot at those players the next two years. And because they finished with the worst record in baseball in 2014, they were slated to have the largest international spending pool from 2015-16.
The Yankees, Angels, Red Sox, Rays, Rangers and Cubs all exceeded their 2014-15 international spending pools as well, so they'll also be out of the running for the top amateurs next year. Those clubs are historically among the biggest spenders on top international talent but they will be limited to the same $300,000 bonus maximum as Arizona.
So, instead of going into the 2015-16 (and potentially 2016-17) signing period with the largest spending pool in the game while all the usual international heavy-hitters are handicapped, the D-Backs won't be able to sign any of the top prospects. They forfeited a prime opportunity to secure multiple top international prospects by signing Lopez.
And you know what? It's a perfectly reasonable move. Lopez is not your garden variety minor league free agent -- he's a 21-year-old with a big fastball and real upside who is much closer to MLB than a bunch of teenagers from Latin America. GM Dave Stewart told Nick Piecoro of the Arizona Republic he considered Lopez a first round talent:
"We feel that he's capable of competing right now for a spot in our rotation," Diamondbacks General Manager Dave Stewart said. "With us also having the first pick in the draft, it's almost like we get two first picks."
Arizona took a calculated risk by signing Lopez. They're banking on him having a more immediate impact as opposed to signing several top international amateurs this summer and waiting four or five years for them to reach MLB. They're hoping for a star now instead of a star or a few above-average players later, basically.
There is definitely risk to this approach, but the D-Backs are in the middle of a rebuilding phase and Lopez will speed things up. Had they exceeded their spending pool and sabotaged their international market in 2015-16 and 2016-17 for an older Cuban player, say 30-year-old third baseman Hector Olivera, it wouldn't have made much sense. But a young hard-thrower like Lopez fits what the team needs.
>> Want more Hot Stove? Free agent tracker | Trade tracker
CBS Sports HQ Daily Newsletter
Get the best highlights and stories - yeah, just the good stuff handpicked by our team to start your day.
Please check the opt-in box to acknowledge that you would like to subscribe.
Thanks for signing up!
Keep an eye on your inbox for the latest sports news.
Sorry!
There was an error processing your subscription.
But did Stroman really do anything notable?

Also, watch SportsLine on CBS Sports HQ live at 6 p.m. ET for all today's best bets

Adam Eaton's beef with Todd Frazier got us thinking about other baseball back-and-forths
The Nationals' star third baseman is eligible for free agency this coming offseason

Here's our regularly updated look at the injuries that are causing the biggest stir across...

Harper just keeps endearing himself to Philly fans