Entire A-Rod arbitration case released, shows crushing MLB win
The arbitration documents of the A-Rod case are out, in which arbitrator Frederic Horowitz said that A-Rod was using three different substances in parts of three different seasons, which warranted at least three times the usual 50-game suspension.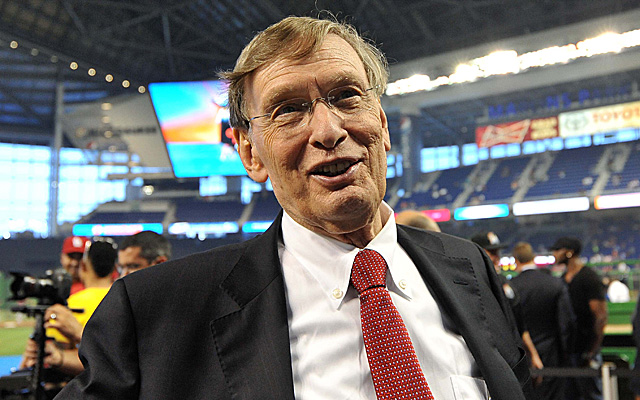 More: A-Rod suing MLB, MLBPA | Bosch, Manfred, others on 60 Minutes
The documents from the Alex Rodriguez arbitration hearing are out, and they show that MLB triumphed even more handily over A-Rod than previously thought.
Witness the independent arbitrator opening up with the following:
"A review of all the evidence and argument presented by all parties in this proceeding clearly and convincingly establishes Rodriguez committed multiple violations of the [Joint Drug Agreement] and [Basic Agreement] warranting a substantial disciplinary penalty. It follows that the suspension imposed by MLB, as reduced by this panel, will be sustained."
The entire document spans 77 Internet pages. If you want to go read through it, be my guest and click on through.
Some of the major points here, all of which favor MLB over A-Rod (and please bear with me; I'm not a lawyer -- though I did quite enjoy Tom Cruise's performance as Lt. Daniel Kaffee in A Few Good Men):
•MLB and MLBPA agreed that the normal, established section of the JDA that says players serve a 50-game suspension for their first offense (along with 100 games for second offense and a lifetime ban for a third offense) didn't apply in this situation and instead used a "just cause" section -- which is reserved for special and unusual cases.
•Arbitrator Fredric Horowitz still used 50 games for a single use as a benchmark in deciding the number of games to suspend Rodriguez. He determined that A-Rod used three different banned substances (IGF-1, testosterone and HGH) at three different points in time throughout three seasons, esssentially getting him to 150 games. Horowitz noted a precedent from a 2008 case that "separate uses are subject to separate discipline." 
•From there, Horowitz agreed with MLB that there was sufficient evidence that Rodriguez impeded the progress of the investigation and decided that was worth the additional 12 games to make it a full season suspension.
•Horowitz notes that, yes, this is the longest PED-related suspension to date and it was the first suspension for A-Rod for PEDs, but goes on to say that evidence suggests that, "Rodriguez committed the most egregious violations of the JDA reported to date, and engaged in at least two documented attempts to cover up that behavior in violation of the Basic Agreement."
•Pretty much every claim by Rodriguez and his team of lawyers -- like the science of PEDs not showing A-Rod as a user or MLB's misconduct in gathering evidence -- was basically outright rejected by Horowitz. On the science part, Horowitz said that Rodriguez's not failing any tests for HGH at the times in question wasn't relevent because the league wasn't testing for HGH until 2013. He also found that MLB's payments to Anthony Bosch were justifed as reimbursements for legal fees and for security as Bosch feared for his personal safety.
•Here's the conclusion: 
"Based up on the entire record from the arbitration, MLB has demonstrated with clear and convincing evidence there is just cause to suspend Rodriguez for the 2014 season and 2014 postseason for having violated the JDA by the use and/or possession of testosterone, IGF-1 and HGH over the course of three years, and for the two attempts to obstruct MLB's investigation described above, which violated Article XII(B) of the Basic Agreement. While this length of suspension may be unprecedented for a MLB player, so is the misconduct he committed. The suspension imposed by MLB as modified herein is hereby sustained."
Again, the documents in full can be perused here for those seeking the evidence, etc.
Granderson heads north of the border for his age-37 season

What did the Pirates get in return for their franchise player?

Rivero could remain in Pittsburgh for some time to come
The White Sox, Angels, Athletics, Orioles and Marlins are the holdouts after Blue Jays fol...

The Pirates have several attractive trade chips if they decide to go into a full rebuild

Gerrit Cole was traded over the weekend and now McCutchen is on the move