New BP caps show questionable judgment by Braves, Yankees
While the Indians have de-emphasized their use of Native American imagery, the Braves are using the so-called "Screaming Indian" logo for their new batting practice hat. The Yankees' sins are more aesthetic than political.
When the Pirates released details of their new alternate uniform earlier this month, they also gave fans a sneak peak of their new batting practice hat, hinting at a revision across Major League Baseball. On Thursday, ESPN.com's Paul Lukas revealed all of the new BP hats in his UniWatch column.
As a card-carrying member of Lukas' Uni Watch Membership Program, I fancy myself a connoisseur of baseball aesthetics, so I found the report exciting. After reading through Lukas' comments and the pictures of all 36 new cap designs (six teams have a second BP hat), I had my favorites and least favorites. While, as a whole, the designs are a step forward, I do prefer a single-colored hat, as opposed to a contrasting brim and crown and 31 of the 36 have a contrasting brim. Also, nine have contrasting front panels, a look that can work sometimes and not work other times. With that, here are my five winners and five losers of the new BP hats:
Winners
1. Mets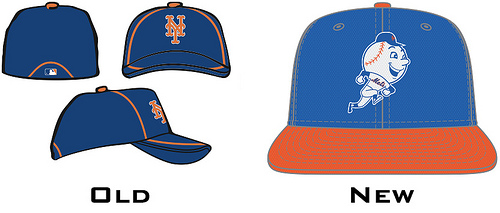 Sure, it'd be better if it was a solid blue hat, but I just love Mr. Met so much, that even in its imperfection, the addition of him is a winner. At least it's an orange brim instead of black.
2. Astros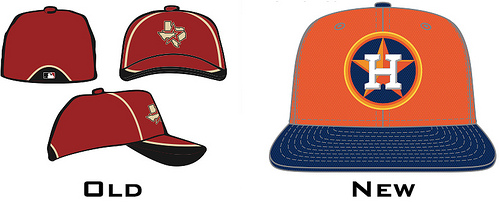 The Astros may not have much of a team this year, but they'll at least look good. I'm a fan of what they've done in abandoning the odd brick red and black color scheme they'd been going with and bringing back the orange and blue. I'm also a big fan of the team's subtle nods to the old "tequila sunrise" uniforms, both in the batting practice jersey and in the circle around the logo on the BP hat. Well done, folks.
3. Brewers (alternate)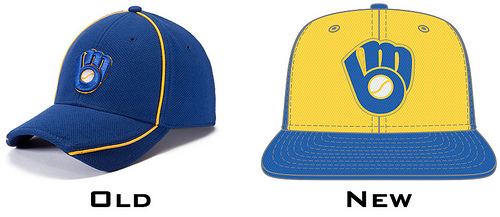 Much like the Mets, just about anything with the Brewers' ball and glove logo gets a thumbs up from me. The team's alternate BP hat not only uses it, but also has the yellow front panel on a blue hat that was used by the team from 1978-85, including the team's World Series run in 1982.
4. Twins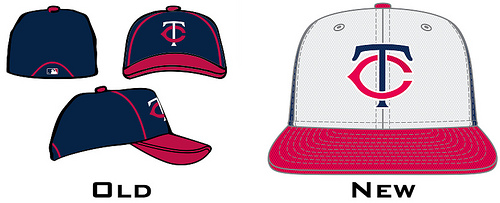 Joe Mauer has known for a long time that the Twins' best look is the "TC" logo on a white front panel, a blue top and red brim, wearing such a helmet as part of his catching gear. The team wore a similar style as a batting helmet in the past, but not as a main hat. They'll wear a solid red-crowned hat on the road, but the home cap is so good it feel superfluous.
5. Nationals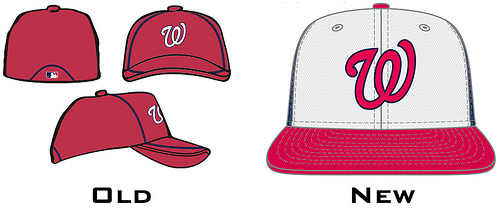 The Nationals' curly W has been one of the best logos in sports since the team moved to DC, and while the tri-color hat doesn't work for some, the red, white and blue motif works in our nation's capital. It would have been better, however, if it had alternating panels on the back, as a nod to the team's Expos roots.
Honorable mention: Reds, Rays, Red Sox, Blue Jays, Orioles, A's.
Losers
1. Braves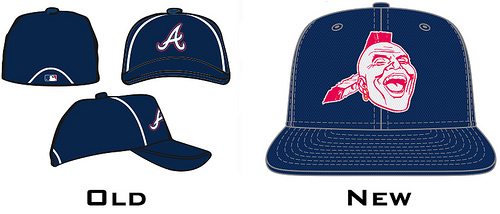 Hands down, the worst. The team had appeared to be getting away from some of its use of Native American caricatures, avoiding using a similar "screaming Indian" from its throwback alternate introduced last year, but the folks who don't see anything wrong in the tomahawk chop, probably won't mind this. While noting Cleveland used just a block C for its BP hats, I will say there's a reason beyond the use of Native American imagery to dislike this lid -- the fact the team had a much better alternative, that would also fit in with the other BP hats, the lower-case A hat used from 1972-80.
2. Yankees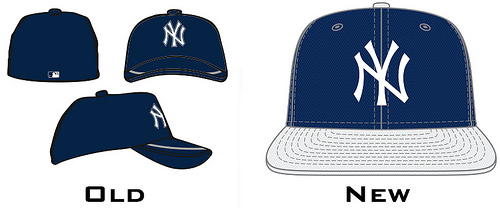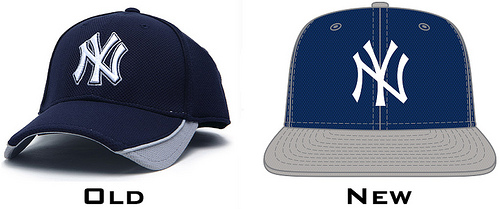 The Yankees should always wear a solid navy blue cap with the iconic NY. It's simple and it's the most iconic look in baseball because it's perfect. Don't mess with perfection, because anything you do will be less than perfect, as evidenced above. (The same could be said for the Tigers' two BP caps.)
3. Brewers (main)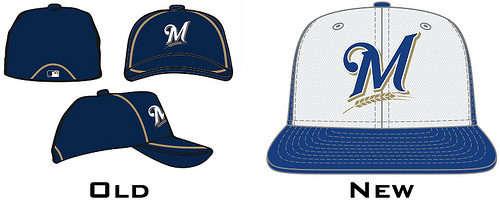 As noted above, the ball and glove logo is one of the best; the current main logo is just plain. It looks like a piece of marketing from a certain brewery -- even if the team vociferously denies such claims. And putting the plain, boring logo on a white background doesn't do it any favors.
4. Padres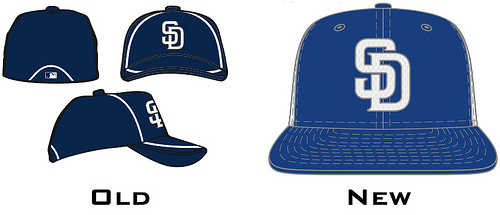 Speaking of boring. Baseball's most boring uniforms stay boring here. The Mets go with Mr. Met, the Reds add Mr. Redlegs and the Padres' can't break out the Swinging Friar?
5. Rockies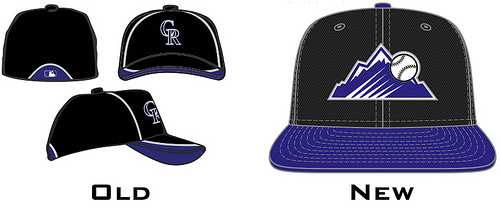 If you're looking to the 90s' Turn Ahead the Clock promotion for inspiration, you should probably just stop and rethink things.
Dishonorable mention: Tigers, Dodgers, Reds (road), Rangers, Cubs.
For more baseball news, rumors and analysis, follow @EyeOnBaseball on Twitter, subscribe to the RSS feed and "like" us on Facebook.
CBS Sports HQ Daily Newsletter
Get the best highlights and stories - yeah, just the good stuff handpicked by our team to start your day.
Please check the opt-in box to acknowledge that you would like to subscribe.
Thanks for signing up!
Keep an eye on your inbox for the latest sports news.
Sorry!
There was an error processing your subscription.
The Marlins had their manager and de facto ace punished for their beaning of Giants catcher...

The Phillies rank dead last in MLB in third base WAR

Plus Mike Trout plays his 1,000th career game. Here is everything you need to know about Thursday's...
Consider it an effort to grow the game, much like the series played at the home of the Little...

Torres is the latest notable player to skip the Home Run Derby

Ramirez swatted his 22nd home run of the season on Wednesday against the White Sox