Two examples of why context matters in spring training stats
Edwin Jackson just had a 50-pitch outing in which he threw all fastball and Sergio Romo isn't throwing his out pitch (slider). These are just two examples of why spring stats are very tough to trust.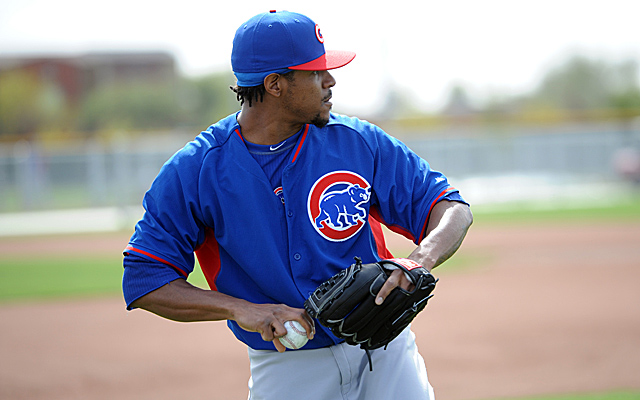 MORE: Spring Training | Scoreboard | FA tracker: hitters | FA tracker: pitchers
Sometimes spring stats can mean something -- like when two players are locked in a job competition and facing pitching of similar pedigree. A lot of times, though, especially early in the spring, looking only at spring stats to judge how players and/or teams are going to perform in the regular season is pretty folly.
The overwhelming majority of us already know that, but still -- here are two examples from the past few days to illustrate the point.
1. Cubs starter Edwin Jackson threw 50 pitches Friday. He threw 50 fastballs (via Muskat Ramblings). This is because he was working on commanding his fastball and hitting his spots a little better. It's something that happens at times in February and early March and quite obviously would never happen in a meaningful game.
2. Giants closer Sergio Romo hasn't been throwing his slider. He's been throwing just his fastball and changeup as he works on his change in hopes of using it more frequently this season (via MLB.com, hat-tip Fangraphs). Romo threw his slider 49.2 percent of the time last season and it's easily his best pitch. In fact, when we were doing the series on building the perfect players, Romo's slider was our choice in the relief pitchers entry.
This isn't anything Earth-shattering, just a reminder that veterans work on different things each spring, especially in the early going. So while we should be enjoying things like this moon shot, we also need to remember to reserve judgement on most of the stats and results we see.