Coaching update: McMillan, Sampson, Van Gundy hot names
With five NBA head coaching jobs open and more to come, Nate McMillan, Kelvin Sampson and Stan Van Gundy have emerged as the hottest names on the coaching market.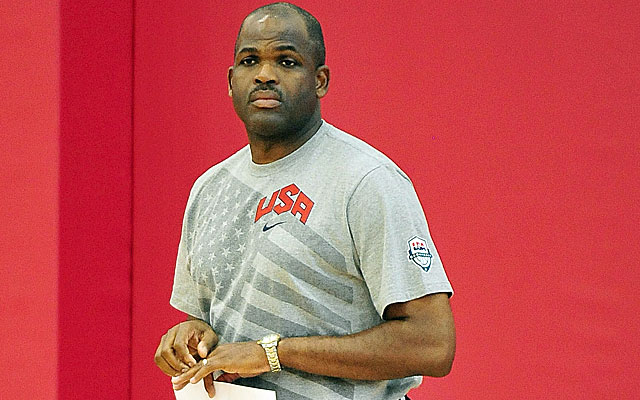 With five NBA head coaching jobs open and more to come, Nate McMillan, Kelvin Sampson and Stan Van Gundy have emerged as the hottest names on the coaching market. Here's the latest:
-- The Bucks will interview Van Gundy and Sampson, the Rockets' top assistant, for the job vacated Wednesday when interim coach Jim Boylan was let go, league sources said. It is also believed that Lakers assistant Steve Clifford -- a Van Gundy assistant in Orlando (under Stan) and Houston (under Jeff) -- will be under consideration. Stan Van Gundy has long been a favorite of Bucks GM John Hammond, who is looking for a defensive-minded coach who will be able to "control the locker room," one source said.
-- The Pistons are pursuing Sampson and McMillan, the former Trail Blazers coach, sources said. Team president Joe Dumars has long admired McMillan, and owner Tom Gores is taking a leading role in the search. "He's looking to put his stamp on this one," a person familiar with Gores' approach said.
-- The Bobcats also have targeted Sampson and have requested permission to interview Cavaliers assistant Nate Tibbetts, a bright young assistant with a stellar record of player development in the D-League. Coaching industry sources also believe that Bobcats owner Michael Jordan will go after McMillan and perhaps CSKA Moscow assistant Quin Snyder.
-- The Sixers are targeting young assistants in the initial stages of their search, which is expected to take time to unfold because several candidates they've identified -- including Michael Malone (Warriors), Brian Shaw (Pacers) and David Fizdale (Heat) -- are still in the playoffs. Also, with team president Rod Thorn moving into a consulting role and GM Tony DiLeo's contract up, the Sixers have begun doing their homework on potential GM candidates, sources said.
-- The Suns will wait to hire a GM before beginning their coaching search, and Bucks assistant GM Jeff Weltman has emerged as a leading candidate, sources said. Weltman was a finalist for the job when Lance Blanks was hired. Yahoo Sports reported that Celtics assistant GM Ryan McDonough and Spurs executive Scott Layden also are finalists for the job. Former Pacers executive David Morway, a close friend of Suns president Lon Babby, also is expected to be under consideration, and Mavs executive and USA Basketball scouting director Tony Ronzone's candidacy also has some strong supporters.
-- With the Lakers in full-on evaluation mode after getting swept in the first round by the Spurs, coach Mike D'Antoni is actively exploring his long-standing desire to add a defensive-minded assistant. D'Antoni's first choice is believed to be McMillan. But with the fellow Team USA assistant expected to land a head coaching job, coaching sources believe D'Antoni will get the green light to add former Suns coach Alvin Gentry to his staff for next season.
Jordan Bell had himself a night against Portland

The younger Ball brothers are heading to BC Prienai, but that could spell trouble

Not many games, but still plenty of action and intrigue Monday in the Association
SportsLine's advanced computer model simulated Tuesday night's Lakers-Knicks game 10,000 t...

The Reno Aces are concerned about the new WNBA franchise stealing their thunder

Hinkie parted ways with the 76ers in 2016 after drastically changing the direction of the...