Mo Cheeks to be named Pistons coach
The Thunder's top assistant, Mo Cheeks, is set to become the Pistons' next head coach, the team announced Monday.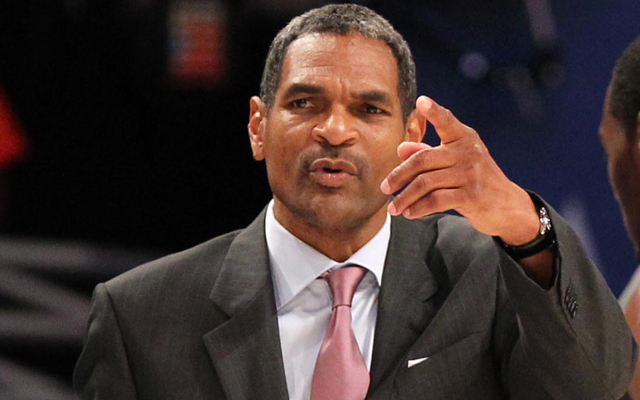 The Pistons have finally selected their next head coach.
Maurice Cheeks, the top assistant for the Oklahoma City Thunder, has agreed to become the Pistons' next head coach, the team announced Monday.  
"We're pleased to welcome Maurice Cheeks to the Pistons organization," general manager Joe Dumars said in a release. "The leadership and player development qualities he brings as a former player and coach blends nicely with the roster we are building for the future. He's won an NBA championship, coached in two NBA Finals as an assistant coach and mentored some of the top young players in the NBA."
Said owner Tom Gores: "After spending some time with Maurice, I was very impressed not only with his basketball knowledge but his communication and leadership skills. We are very excited to have someone of his experience and talent help take this franchise into the future."
Cheeks is replacing Lawrence Frank, who was let go in April after two seasons with the team.
Along with Cheeks, other names mentioned for the Pistons job included Nate McMillan and Brian Shaw. Cheeks reportedly interviewed with the Pistons three times.
Phil Jackson has been assisting as a consultant for the Pistons in their coaching search and reportedly favored Shaw, while Dumars reportedly favored McMillan. In the end, ownership went with the experienced Cheeks. 
Cheeks has been with the Thunder for four seasons and is credited largely for the development of Russell Westbrook, along with Eric Maynor and Reggie Jackson. Considered one of the greatest point guards ever, Cheeks' role in OKC has been to mentor and work with the Thunder's young guards. The Pistons could be intrigued with the idea of Cheeks doing the same with Brandon Knight.
After the news broke, Kevin Durant tweeted, "Congrats to the great Mo Cheeks on getting the head coaching Job in Detroit! He will be missed! He will always be a Thunder."
Before joining Scott Brooks' staff as his top assistant, Cheeks served as head coach of the Trail Blazers (2001-05) and 76ers (2005-08).
A 15-year NBA veteran, Cheeks was a member of the 1983 76ers team that won the NBA championship. 
Nerlens Noel is now being represented by Rich Paul of Klutch Sports

Steve Kerr opens up about his back issues and more

OJ Mayo, banned from the NBA for positive drug test, is considering playing overseas
The King? 'LeBron, it turns out, is Aquaman,' or so the account via Dwyane Wade's wife goe...

From Penny to Thunder Dan to Pistol Pete to Agent Zero, guys who would be better in 2017

Griffin said recently he thinks it's more likely that LeBron James goes to New York than L...