More MLB: Scoreboard | Standings | Probable Pitchers | Sortable Stats | Odds
Hall of Famer Bob Gibson could do more than "just" ring up 251 wins and along the way terrorize legions of hitters with his peerless slider. He was also quite accomplished on the hardwood.
Growing up in Omaha, Gibson was a local hoops legend, and he was in line for a scholarship at Indiana when, according to Gibson, he was told the team had already satisfied its "quota" of black players. So instead he remained in his hometown and became the first black player in the history of Creighton University ...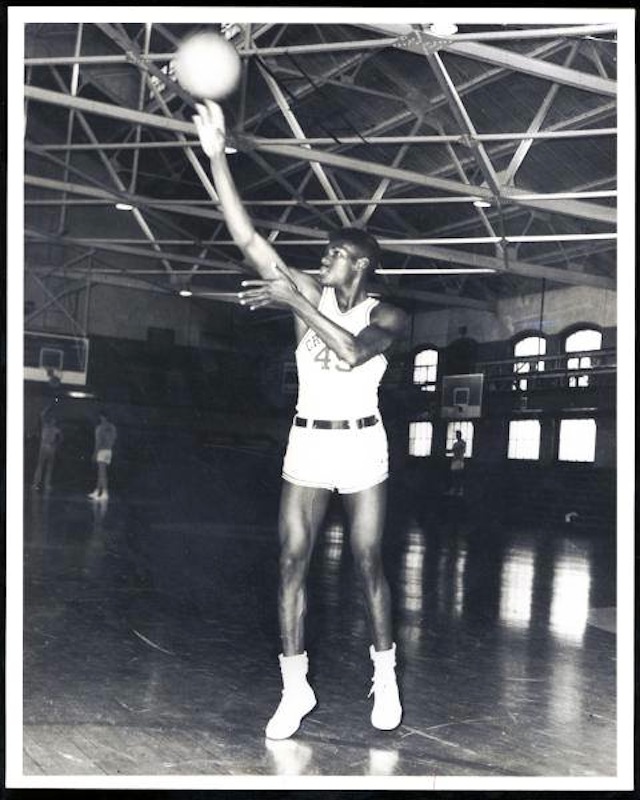 (Image: We Love the Game of Baseball)
That's Gibson (no. 45, you'll note) flashing his chops for the Creighton Blue Jays at some point between 1954 and 1957. Gibson graduated having scored 1,272 points across 63 games (20.2 ppg) and seemingly having carved out a future in the pros.
Here's some evidence of that ...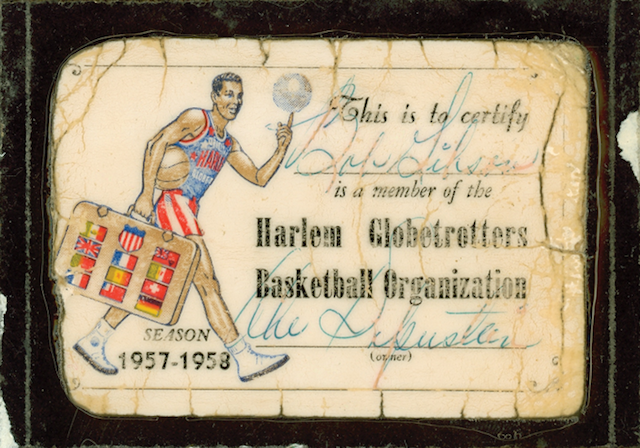 (Image: Legendary Auctions)
Gibson spent late 1957 with the vaunted Harlem Globetrotters (that's the signature of founder Abe Saperstein at bottom), even after signing with the Cardinals to play baseball. His roomie in those days? None other than Meadowlark Lemon. And here's Mr. Lemon on the caliber of baller that Mr Gibson was:
"I thought Bob was a better basketball player than a baseball player. I think Bob could have played with any NBA team. He was that good."
The story goes that Cardinals exec Bing Devine offered Gibson an additional $4,000 to give up hoops for good, and that the money provided the necessary persuasion. The rest, of course, is baseball history.
Sorry, basketball, but you can't have him back.