Meet Ryan Perez, the Cape Cod League's ambidextrous pitcher
Left-hander Ryan Perez has a bright future. So does right-hander Ryan Perez.
More MLB: Power Rankings | Expert Picks | Latest news & notes | Fantasy news
What follows is a moving image of Judson University's Ryan Perez auditioning his pitching wares in the recent Cape Cod League All-Star Game ...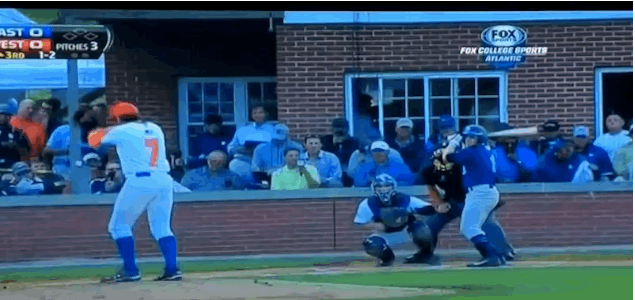 What follows is yet another image Ryan Perez pitching in the very same 2014 Cape Cod League All-Star Game ...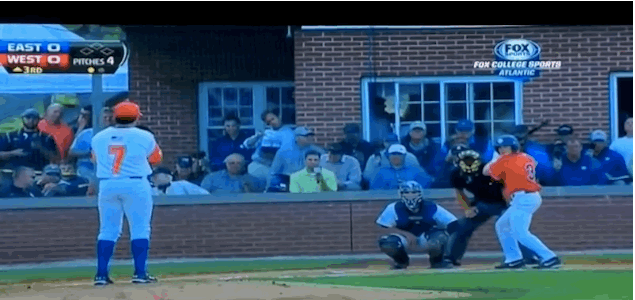 At this point, the keen observer will note that young Mr. Perez -- in the buccaneering spirit of Greg Harris and Pat Venditte -- is capable of throwing not only pitches but also strikes with not only his left arm but also his right arm. (Note: And with the preceding sentence I've pulled off the elusive double "not only/but also" correlative conjuction. This is indeed a day of sports miracles.) Anyhow, to all of this we say: Excelsior!
As this AP piece notes, Perez cultivated his "switch-pitching" skills after undergoing Tommy John surgery on his right arm in 2011. Rather than sit on the sidelines, he just, you know, learned to pitch with his left arm. And here we are. 
So ... novelty act? Not at all. Here's what Baseball America's Aaron Fitt tells the AP about Perez's future potential:
"Ultimately, I think someone still drafts him as a left-hander, but he's starting to show people that he is good enough to have a real shot to contribute as an ambidextrous pitcher, which obviously gives him additional value. I think he could get drafted in the top 10 rounds next year, although he profiles as a reliever, so he could slip a little lower than that."
The people don't ask for much, but they do ask for a switch-pitching reliever in the majors. Our eyes, often lonely, turn to Ryan Perez.