Spring primer: Minnesota Twins
After going from first to worst in 2011, the Twins need bounce-back seasons from former MVPs Justin Morneau and Joe Mauer to have any hope in 2012.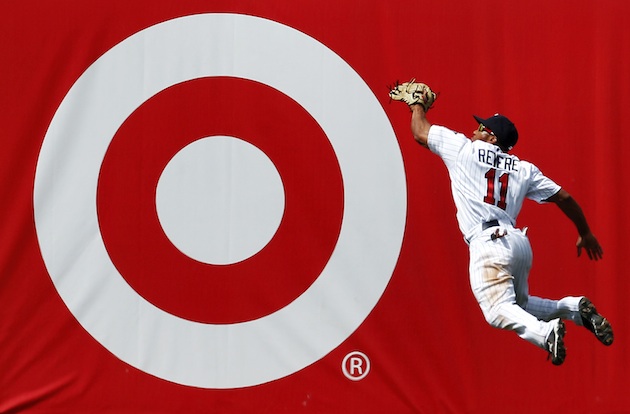 The first-to-worst Twins had a bit of a rebuilding phase after losing 99 games, starting at the top as former general manager Terry Ryan returned to run the team. He allowed several free agent to walk, signing lower-priced players to help fill the roster. In the end, though, it's not acquisitions that the team is counting on, it's the franchise's two former MVPs,
Joe Mauer
and
Justin Morneau
, that need to be healthy and productive for the team to have any success.
Major additions:
SS
Jamey Carroll
, C/1B/DH
Ryan Doumit
, RHP
Jason Marquis
, OF
Josh Willingham
Major departures:
OF Michael Cuddyer, OF Jason Kubel, RHP Joe Nathan, RHP Kevin Slowey
Probable lineup
1. 
Denard Span
CF
2. Jamey Carroll SS
3. Joe Mauer C
4. Justin Morneau 1B
5. Josh Willingham RF
6. Ryan Doumit DH
7.
Danny Valencia
3B
8.
Alexi Casilla
2B
9.
Ben Revere
LF
Probable rotation
1.
Carl Pavano
2.
Francisco Liriano
3.
Scott Baker
4. Jason Marquis
5.
Nick Blackburn
Back-end bullpen
Closer:
Matt Capps
Set-up:
Glen Perkins
,
Brian Duensing
,
Alex Burnett
Important bench players
UTIL Trevor Plouffe, 1B
Chris Parmelee
, IF
Tsuyoshi Nishioka
Prospect to watchJoe Benson
hasn't seen a pitch in Triple-A, but he did get in 21 games for the Twins in 2011, hitting .239/.270/.352 in 75 plate appearances after a September call-up. Benson, a right-handed hitter, should start the season in Triple-A, but he could find himself back in Minneapolis sometime this summer. He's a very good defensive outfielder with an impressive arm and hit .285/.388/.495 with 16 home runs in 111 games at Double-A last season despite missing time with a knee injury last season. Strikeouts are the big question, with New Britain last season, he struck out 109 times in 472 plate appearances. At the big-league level, he struck out 21 times in 74 plate appearances, only walking three times. However, in the minors his walk rate was much higher.
Fantasy sleeper:
Ryan Doumit
"They also have a wide open DH spot where Doumit can collect at-bats when he's not filling in somewhere on the diamond. Doumit's offensive potential has long made him a sleeper in Fantasy, but injuries and inconsistent at-bats held him back in Pittsburgh. The availability of the DH spot should counteract both. Project last year's .303 batting average and .830 OPS over 500 at-bats, and you can understand why he's a catcher to target with a late-round pick."  -- Scott White [
Full Twins fantasy preview
]
Fantasy breakout:
Scott Baker
"Baker has always been the owner of a stellar strikeout-to-walk ratio -- and the low WHIP you would expect to come with it -- but because of high home run rates, his ERA has never matched up. It started to last year. He had a 10-start stretch from the end of May to the end of July in which he posted a 1.85 ERA, lowering his season mark to an unfamiliar 2.86. But that's when his elbow began to bother him, more or less ending his season and undoing his progress in the eyes of many Fantasy owners." -- Scott White [
Full Twins fantasy preview
]
Optimistic outlook
There's no way it can get worse, right? Let's just say Joe Mauer is healthy all year, Justin Morneau is finally back and newcomers Ryan Doumit and Josh Willingham add some pop. That coupled with decent seasons by the starting rotation (not that tough to imagine) should be enough to put the Twins in an easy second in the division. And let's just say the Tigers slip a little -- the Twins have more talent than the Indians had a year ago and Cleveland was in the pennant race until the last month. So it's not crazy to think the Twins could challenge for a playoff spot, right?
Pessimistic outlook
2011, the Sequel.

Francisco leads the Dominican Winter League with seven home runs

Thome deserves enshrinement and here's why the case against him does not hold up

The Twins have already fortified the bullpen with Addison Reed, and now they want to address...
The Orioles likely want pitching, and the Indians have plenty of it

Halladay died in a November plane crash off the coast of Florida

The power-hitting outfielder is headed to Toronto