VIDEO: Jameis Winston, also good at throwing baseballs
Freshly minted Heisman winner Jameis Winston can also throw the cowhide, as it turns out.
MORE: Jim Edmonds is doing OK these days
As our compadres over at Eye On College Football have already noted, Florida State quarterback Jameis Winston is your freshly minted Heisman Trophy winner. Because we're occasionally in the business of co-opting football events for purposes of this, our baseball, here's Winston at work and play for the FSU baseball team and making the classic 9-5 putout ... 
Nice arm, it seems. 
Oh, and Winston's also a pitcher, as demonstrated by the breaking ball that follows.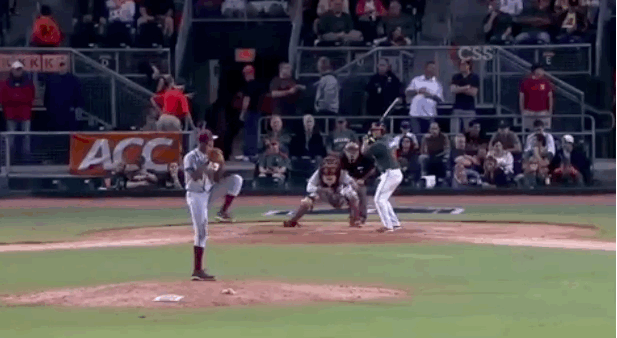 Nice arm, it seems.
OK, sure, an MLB hitter would've parked that slop, but just go with it. We're trying to piggy-back on some SEO here. 
(Wink of CBS eye: Big League Stew)
deGrom is set to become a free agent after the 2020 season

Perkins missed most of the last two seasons due to injury

Jonathan Singleton was suspended after a third positive test for a drug of abuse
Rodriguez will join Jessica Mendoza and Matt Vasgersian on the "Sunday Night Baseball" boo...

Jeff Wilpon talked about payroll on Tuesday, and it won't make any Mets fan happy

Yelich's agent recently asked the Marlins to trade him before the spring