Clippers' J.J. Redick out indefinitely with bulging disc
The Clippers will be without J.J. Redick indefinitely as he recovers from a bulging disc in his back.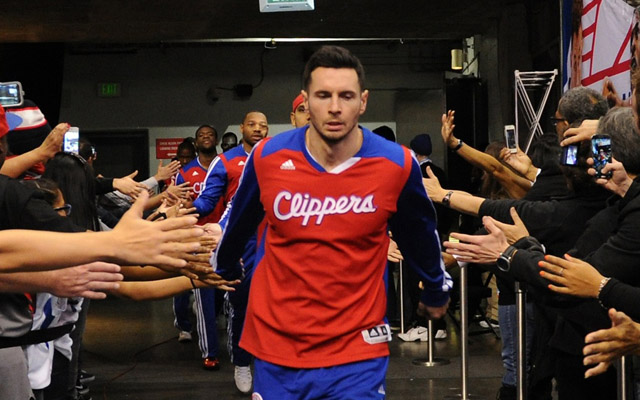 The Los Angeles Clippers announced today that guard J.J. Redick will be sidelined indefinitely with a bulging disc in his lower back.
Redick last appeared for the Clippers on Feb. 3 and has missed the team's previous four games because of the lower back injury.
Previously, Redick missed 21 games because of a broken hand.
It's a fairly significant blow to the Clippers as they make a push for one of the West's top two seeds down the stretch as Redick has been a very quality addition. On the season he's averaging 15.7 points and 2.2 assists in 30 games, shooting 39.6 from 3.
The Clippers have some depth with Jamal Crawford, but it certainly messes with their rotation. Redick is expected back for the postseason (this injury typically heals in 3-5 weeks), but it could play a part in where they fall in the seeding.
We have all the latest scores, highlights and news from Wednesday's NBA games

Thomas spent a day with a 10-year-old girl whose family is also new to Cleveland

Barkley did not hold back with his opinion of the Big Baller Brand patriarch
LaVar Ball also made it clear he thinks his sons are being placed in 'a great situation'

The Thunder are just 12-14 on the season, despite the addition of Paul George and Carmelo...

The then-Heat teammates squared off during the 2011 ECF, but Erik Spoelstra put a stop to the...