Agent's Take: Inside the decision to turn pro early
Big names like Johnny Manziel and Teddy Bridgewater face a decision: to declare for the draft or not? Former NFL agent Joel Corry examines what goes into such a life-altering decision.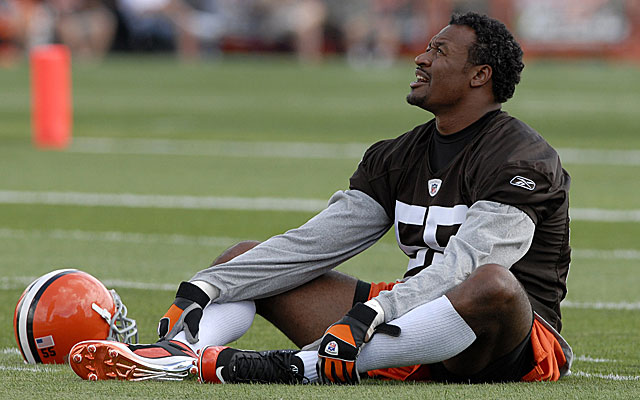 Each year, underclassmen collegiate football players are faced with a life-altering decision of determining whether to leave school early for the NFL. The record indicates that more than a few make the wrong choice.
Only players who have been out of high school for at least three years are eligible for the NFL Draft. The deadline for underclassmen declaring for the draft is Jan. 15. There is a 72-hour window immediately after this deadline where underclassmen can return to school without jeopardizing their eligibility. A record 73 underclassmen declared for the 2013 draft. Seventeen went undrafted, which suggests that this decision is being made with incomplete information or without considering all of the relevant factors that should go into such an important decision.
When I represented athletes, my colleagues and I would provide underclassmen we were recruiting (usually players we thought had an excellent chance at signing) with information to help them with their decision if our input was requested. I recognize that advice from agents may  be viewed with skepticism because of self-interest. Some agents inflate a player's potential draft position in order to manipulate players into decisions that are most beneficial for them. Reputable agents will maintain impartiality when giving an underclassman advice.
The intent wasn't to convince a player to make a certain decision. Having a player talk to one of our clients who faced a similar decision was encouraged because of the insight a current NFL player could provide from his perspective. Only in what appeared to be clear-cut cases was a position advocated. The goal was to try to provide objective information so a player could make the best possible choice for him given his particular set of circumstances.
Here is a look at basic considerations for underclassmen faced with the decision of whether to leave school early for the NFL.
Projected draft position
One of the first pieces in the equation is an underclassman getting unbiased information about his draft prospects. The NFL has had an advisory committee since the mid 1990s to help with the evaluation process. The NFL's College Advisory Committee is composed of personnel executives from NFL teams and the directors of the two NFL scouting services (BLESTO and National Football Scouting). The committee is overseen by Joel Bussert, the NFL's senior vice president of player personnel/football operations.
An underclassman can make a written request for an evaluation of his draft potential through his school for the upcoming draft between the end of his regular football season and approximately 10 days before the deadline for entering the draft. According to Bob McGinn of the Milwaukee Journal Sentinel, more than 200 underclassmen have requested evaluations this year. It is recommended that players submit their requests by the middle of December in order to ensure that their evaluation will be completed before the draft deadline. The committee will provide players with one of the following evaluations:
Has the potential to be drafted as high as the first round.
Has the potential to be drafted as high as the second round.
Has the potential to be drafted as high as the third round.
Does not have the potential to be drafted in the first three rounds.
Does not have the potential to be drafted.
The committee will contact the player and his head coach with its results once the evaluation has been completed. Although the committee makes it clear their assessment is not a draft guarantee, too many players use it in this manner. The draft is an inexact science where it is extremely difficult to predict with absolute certainty a player's draft position, especially at this stage of the process.
These evaluations are a good starting point but do not provide specific enough information. They don't take into account NFL Draft order, team needs, workout potential or provide an assessment of an individual's strengths and weaknesses. When former client Chris Claiborne was making his decision about leaving USC early, he asked us to get more specific feedback from NFL teams. The consensus opinion had the 1998 Butkus Award winner as the best linebacker prospect in college (ahead of Andy Katenzmoyer) and a likely top 10 pick in the 1999 draft barring something unforeseen, with a chance to go in the top five. I don't recall any teams suggesting that Claiborne wasn't ready for the NFL. Claiborne was selected by the Detroit Lions as the ninth overall pick in the 1999 draft.
To supplement the committee evaluation, we would provide an underclassman with recent drafting trends, particularly at his projected NFL playing position and about underclassmen generally, an examination of the depth of the talent pool at his playing position for the upcoming draft relative to the depth of the talent pool if he remained in school, a summary of NFL Combine/individual workout measurables (height, weight, 40 yard dash time, bench press reps, etc) at his position in recent years, and an analysis of team needs focusing on the order of the draft. Underclassmen should understand that NFL teams place a premium on some positions and typically draft players at those positions more frequently and higher than other positions. Only two running backs, C.J. Spiller and Trent Richardson, have been top 10 picks in the last five years and the 2013 draft was the first time a running back wasn't taken in the first round since 1963.
It is also critical underclassmen know the impact that Combine or individual workouts can have on their respective draft positions. For example, a highly productive wide receiver with questionable speed and decent size who received a favorable committee evaluation could end up disappointed during the draft if he fails to realize the value NFL teams place on workout measurables.
The advisory committee wasn't in place when Willie McGinest, another player I helped represent, was making his decision. Despite 16 sacks in his junior year, the feedback we got was a majority teams didn't view him as a first-rounder. Teams thought he needed to give a more consistent effort, undervalued his athleticism and questioned his pass coverage ability. Although McGinest had a big sack drop-off as a senior, he became a more complete player while erasing concerns about his effort. He was the fourth overall pick in the 1994 draft.
Financial landscape
It is essential that underclassmen become knowledgeable about the economic landscape of their projected pro playing position and potential draft range. Making an informed decision is difficult without knowing the financial ramifications. We would provide an underclassman with analyzes of cash flow, guaranteed compensation and average salaries of the draft, with an emphasis on his draft range, and an economic landscape of his playing position to him help quantify his decision.
Underclassmen projected to go early in the draft should also be appraised of the risks of staying school. Injury, poor performance, conflicts with the coaching staff resulting in a loss of playing time and off the field problems raising issues about character and maturity are among the things that could worsen a player's draft position. NFL teams generally prefer for players to return to school to improve their skills. It seems like the more time scouts have to evaluate top prospects, the more flaws they will try to find. Andrew Luck, who probably would have been the first pick in the draft after his junior year, may have been the most scrutinized draft prospect during his senior season. Nonetheless, he was the first player taken in the 2012 draft.
The purchase of disability insurance can protect against some of the injury risk. The NCAA has a program to help athletes obtain insurance with a $5 million limit on policies. The premiums for these policies are roughly $10,000 for each $1 million of insurance. The drawback of disability policies is they only protect against a career ending injury, which is essentially like having automobile insurance that only pays out with a totaled car. Career-ending injuries are a rarity because of advancements in medical technology. It is much more likely that a player will sustain an injury that reduces his performance level and possibly his draft position, but not end a career. More expensive and harder to obtain loss of value policies, which aren't a part of the NCAA's program, protect against a significant drop in draft position.
The rookie wage scale implemented after the lockout in 2011 changed the economic equation for underclassmen. The financial incentive for players projected as late first round picks to remain in school to become early first round picks diminished. For example, the difference between the fifth overall pick and the 26thpick in the draft is slightly over $10.75 million this year. In the 2010, the last draft before the rookie wage scale, the difference in the base value of the deals with these picks was $49.1 million. The disparity between late first round picks and early second round picks has also decreased dramatically. The difference in the four-year deals of the last pick in the first round and the first pick in the second round is now close to $1.3 million. Most of the difference is in signing bonus. By contrast, the last pick in first round's deal was worth over 50 percent more than the first pick in the second round's contract in 2010.
The leveling of the financial playing field in the draft has resulted in some agents suggesting to underclassmen that they leave school early regardless of draft position to get a head start on free agency and a potentially lucrative second contract. Some agents are also using former USC quarterback Matt Barkley as a cautionary tale against staying in school. Some talent evaluators and draft prognosticators believe Barkley would have had a chance to be the third quarterback taken in the 2012 draft. For instance, Greg Gabriel, who was director of college scouting for the Chicago Bears and served on the NFL College Advisory Committee, viewed Barkley as more NFL ready than Robert Griffin III when he made his decision to return to USC for his senior year. As the first pick in the fourth round of this year's draft, Barkley signed a four-year, $2,739,528 contract, which included a $497,028 signing bonus. Assuming Barkley would have been taken by the Dolphins with the eighth pick in last year's draft instead of Ryan Tannehill, he lost almost $10 million by staying at USC for his senior year. There's also a little more than a $12 million difference in guarantees because Tannehill's entire deal is guaranteed while the only guaranteed money Barkley received from the Philadelphia Eagles was his signing bonus.
Non-economic considerations
For some underclassmen, the decision to turn pro is strictly an assessment of draft potential and the financial implications. Other underclassmen may factor non-economic considerations into their decision making process. It might be important to an underclassman or his family for him to obtain his degree prior to turning pro. If this isn't the case, I strongly recommend that players who haven't graduated work toward completing their degree in the off-season. The NFL has a Tuition Reimbursement Program where players can receive up to $15,000 annually to finish their education.
The NFL is a business so underclassmen need to determine whether they have the emotional maturity to treat playing a game as a job. Regardless of how favorable their draft prospects could be, some players remain in school to hone their skills or continue their physical development if they feel it gives them the best opportunity to succeed as a pro. Others remain to try to reach personal goals of winning an individual award or achieving a team goal, such as winning a championship.
Keyshawn Johnson solicited our opinion about turning pro early because we were representing one of his USC teammates that was a close friend. We determined that he was a likely first round pick but probably wasn't going to be the first wide receiver taken in the 1995 draft. Our advice to him was he had two good options to choose from but didn't advocate one over the other. Johnson returned for his senior year partially because of the possibility of winning the Heisman Trophy and Rose Bowl aspirations. He was the first overall pick in the 1996 draft. Johnson probably would have been a client if he had left school early but chose an agent with a small number of clients so he could receive more personal attention than he thought he would get from a bigger agency.
Underclassmen might find some or all of these reasons compelling but must ultimately weigh the risk of injury with returning to school and potentially diminishing their draft status against the rewards of leaving early. 
---
Joel Corry is a former sports agent who helped found Premier Sports & Entertainment, a sports management firm that represents professional athletes and coaches. Before his tenure at Premier, Joel worked for Management Plus Enterprises, which represented Shaquille O'Neal, Hakeem Olajuwon and Ronnie Lott.
You can follow him on Twitter: @corryjoel
You can email him at jccorry@gmail.com
Pick Six Newsletter
Get the day's big stories + fun stuff you love like mock drafts, picks and power rankings.
Please check the opt-in box to acknowledge that you would like to subscribe.
Thanks for signing up!
Keep an eye on your inbox for the latest sports news.
Sorry!
There was an error processing your subscription.
Week 2 of the NFL preseason continues with Kirk Cousins vs. Blake Bortles

The Falcons might not know which state Kansas City is in

This seems like good news for Cleveland
'Hard Knocks' might have just lost a fan

Emory Hunt has his finger on the pulse of the Cowboys and just locked in a play for Saturd...

R.J. White has his finger on the pulse of the Rams and just locked in a play for Saturday