Buccaneers release CB Darrelle Revis; reduce compensation to Jets
The Buccaneers released cornerback Darrelle Revis on Wednesday before his bonus and a higher draft pick to the Jets kicks in.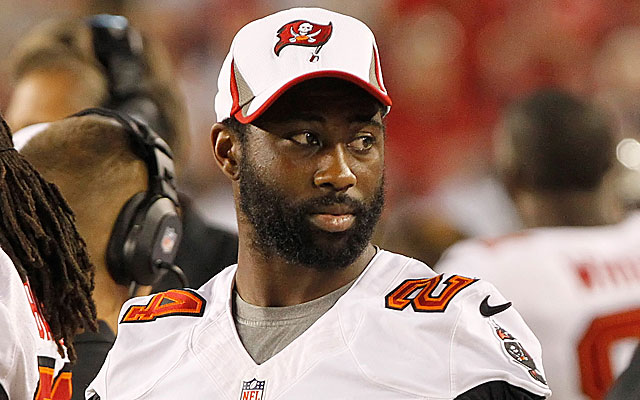 More NFL offseason: Mock Drafts | Prospect Rankings | Pro Days | Top free agents
The drama, at least the first part of it, is over. The Tampa Bay Buccaneers released cornerback Darrelle Revis on Wednesday afternoon, a half hour before his bonus kicked in and Tampa had to give up a third-round pick to the Jets.
Instead, they'll owe New York a fourth-rounder and Revis will become a free agent. 
"We would like to thank Darrelle for his time and effort with our organization last year," Bucs GM Jason Licht said. "Darrelle showed a lot of heart last year as he worked extremely hard to get himself back on the field following his knee injury sustained the previous season. We have specific ideas regarding the best way to build this defense and, while you never like to lose a good player, we believe this is in the best interests of our team moving forward.
"Darrelle was a true professional here in Tampa Bay and we wish him continued success in his career."
Revis didn't look like a perfect fit with the new Buccaneers. There's a reason he's known as "Revis Island" -- he likes to lock down one man. And Lovie Smith prefers to play Cover-2. They could've worked with him, but at this point his contract was a $16 million per year burden and cutting him before his bonus was due lets the Bucs move on.
That was even easier after they landed Alterraun Verner off the free agent market, grabbing him for just $6.5 million per year, a much more palatable number than what Revis was getting.
So where will Revis land next?
The Jets and Patriots stand out as obvious suitors. Revis has been rumored to "love" returning to New York and suiting up for Rex Ryan again. The Jets have tons of cap space and need help at cornerback after releasing Antonio Cromartie. 
The Patriots watched Aqib Talib head to Denver and play for their AFC rival the Broncos and are in dire need of a corner as well. Revis would be a monster in Bill Belichick's system and serve as an upgrade over Talib in terms of shutting people down.
I've also been saying all day that there's guaranteed to be a mystery team involved in the Revis sweepstakes. Not sure who, but teams have tons of money and he's a fantastic player when he's healthy. (Maybe the 49ers?)
If that happens -- or even if it's just two teams chasing him -- it's good news for Revis, who likes to get paid well at his position. He should end up doing just that based on the cornerback market thus far. 
Everything you need to know about the Packers-Panthers game on Sunday afternoon

The Lions will be wearing their Color Rush uniforms for the first time on Thursday

The Lions look to maintain playoff positioning while the Bears attempt to play spoiler
The Panthers have hired an outside law firm to conduct the investigation

Here's every official injury designation for each NFL team for Week 15

Bennett was one of the few players who escaped punishment after Sunday's melee in Jacksonv...