On Jan. 30, the first track from Pittsburgh Steelers running back Le'Veon Bell's mixtape dropped. He released the track -- which was called "Pain is Love" -- under the pseudonym "Juice." We told you about it right here.
Within that post, we also mentioned that the full mixtape would be released on March 1. The full mixtape, titled "The Interview," is now available on SoundCloud. Click here if you'd like to listen to it. (WARNING: NSFW LYRICS)
Bell wrote in the description of the mixtape's SoundCloud page, "I'm just a 1st Team All Pro Running Back not limiting to myself to anything." So far, the tape has 674 likes and 147 reposts, and each track has in excess of 2,000 listens with the highest reaching 100,000.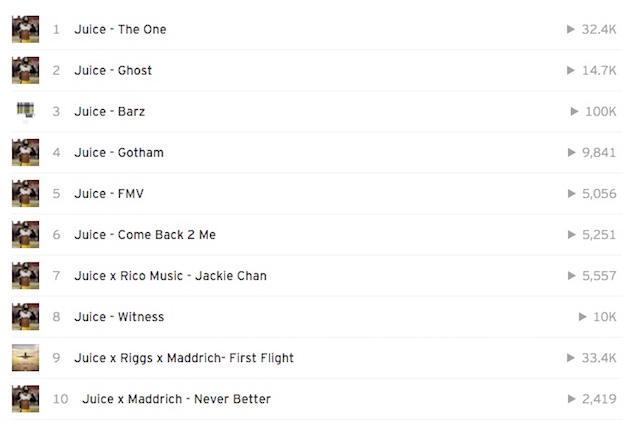 Bell's been recording the mixtape while rehabbing a knee injury he suffered toward the end of last season. He's previously stated on Twitter that his verses are freestyle, so if you find his mic skills lacking, that's probably why.