Ten things to know about a front office right before the NFL Draft
From keeping the final draft board a secret to lining up trade partners to obtaining the latest medical info, NFL offices put the finishing touches on draft strategy.
More NFL offseason: Mock Drafts | Prospect Rankings | Pro days | Top free agents
The NFL Draft starts Thursday, and there are always last minute details in the preparation for the three-day selection process. Here's a look at what's happening in most club offices right about now.
1. Lock up the draft board: General managers have a pretty good idea of what their final draft board looks like, so now it's a matter of keeping it secret. Club employees -- scouts, coaches and others working in varying capacities -- want to get a look at that final version. Whether they want to leak the information to the media or are just curious, I learned the hard way that most people can't keep a secret. I was talking to a GM the other day who said he leaves his draft board out in plain sight, but he "planted" a controversial player way higher than he really should to see if there is an organizational leak.
2. Coordinate potential trades: I kept a book on all contacts with potential trade partners. When I was with the Jets, the player personnel staff split up teams by who had the strongest relationships with different organizations. We would not disclose who we were interested in when talking to other clubs. We did suggest interest in moving up or down and what the compensation would be if another club was interested to see if the player we wanted would to be available. That legwork is essential before the draft because it's unrealistic to work out all the details when your club or a trade partner is on the clock.
3. Build a 'what-if' list: Now is a good time to develop "what if" scenarios, should the draft take funny turns. What if Texans, Jaguars, Browns and Raiders pass on a quarterback in the top of the first round? The Bucs, Titans, Cardinals and Chiefs need to recognize that possibility and be prepared to think QB instead of another position. Did anyone see the Aaron Rodgers-to-Green Bay scenario unfolding in 2005?
4. Last-minute medical report: Whether it's players on your roster or potential draft picks, it's a good time to sit down with the medical people one more time for the latest health info. I ran into our orthopedic surgeon the other day and we reminisced about those final meetings. Clubs want to know if and when players will be ready to go and what the long-term risks are especially for the upcoming season.
5. Potential player extensions: I made some of my best deals in the last few days leading up to the draft. I remember bringing a good young running back and his agent into my offices two days before the draft and telling them I had a four-year extension on my desk or we were going to draft a running back in the second round. It wasn't a threat or a bad deal, but we were not going to let the club get into the last year of his deal and not have his replacement on the roster. He signed the deal and we skipped taking a back in that draft.
6. Expect the unexpected: Don't get your heart set on a certain player or to listen to those in the organization who "guarantee" a player will be there when your turn comes. Go have a mock draft with six or seven friends tonight, and write down five players you want in the first five rounds, and you'll see what I mean. When I was with the Jets, we traded up once to draft Brett Favre in the second round and the team ahead of us (Atlanta) took him. We were sure we got high enough to get him but of course we didn't. We drafted Browning Nagle in that spot and the rest is history.
7. Figure out the trading block: There could be some interesting veterans available during the draft, especially if clubs draft a player at the same position. The pro personnel department should be doing last-minute reports, and it is a good idea to have video ready to review. What will you do if a team calls and says a player is available in a trade up? Trade charts and compensation packages all change when active players are part of the deal. For example, let's say the Bucs draft Johnny Manziel because he fell right to them. Is Mike Glennon available? He has three years left on his deal at a total of $2 million, so that trade could be easily made if compensation isn't a sticking point. On the other hand if the Patriots were to draft a QB and made Ryan Mallett available, his contract expires at the end of 2014 and a club might want to talk contract extension with the agent before ever doing a trade. Thursday night after the first round and again Friday night after the third round are tremendous spots to do contract business. There's a ripple effect to every draft pick, so when you see a team draft a player at a position of strength, it could mean a veteran is available.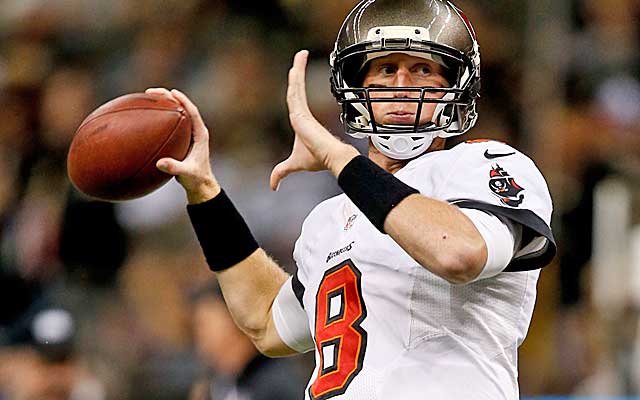 8. Call around, but be careful: Every GM and coach has friends in the business and they trust each other to a point. I remember our draft board was set one year, and our GM got into a long conversation with another GM. By time that phone call was over we were moving a certain player up in the first round's 10 spots because they had information we supposedly didn't have. We drafted that player, and a few years later he was out of the league. On another occasion, after I was out of the league and in the media, a GM called me to ask me what I heard about a certain team and what they might do. I told him I didn't know, but realized at that moment I could have led him in the wrong direction if so inclined.
9. Iron out differences: During the evaluation process there are differences of opinion that go unresolved, even when the draft board is finalized. This week is a good time for the GM, college scouting director and head coach to sit down privately and make sure they are all on the same page. If they don't and the player in question is staring them in the face at their pick it has been my experience the turmoil can rear its ugly head.
10. Bring the owner into loop: It is critical that the owner be brought into the draft strategy now that the hay is in the barn. I worked for an owner who stayed away from the daily grind but he wanted to be totally briefed this week before the process started. There should be no secrets or hidden agendas when it comes to the owner.
SportsLine's football insider is all over the Bears and another huge NFL underdog to win this...

Bowles declined to explain why Wilkerson won't make the trip to New Orleans

Donald is on a Hall of Fame track four years into his NFL career, Wilson says
The inaugural youth world championships kicked off on Dec. 14 with more than 100 teams

The first-year cornerback has not been active in four weeks and drew a suspension earlier this...

McCown will help the coaching staff work with Bryce Petty and Christian Hackenberg