As opening day nears, the word around spring training is: Ouch
Spring training is extra long this year thanks to the World Baseball Classic. But with injuries piling up and several key players out, it may not be long enough.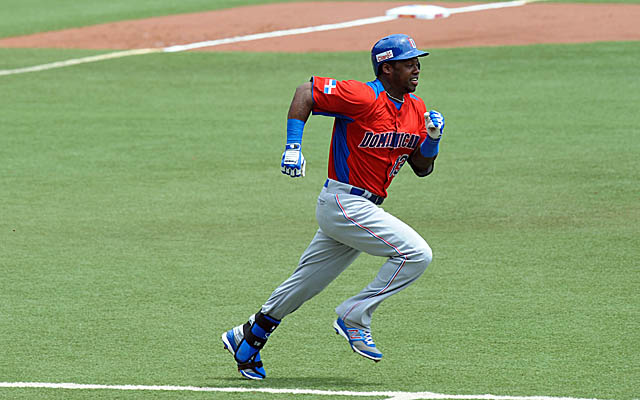 PHOENIX -- Spring training is extra long this year, thanks to the World Baseball Classic. But as things turn out, it still may not be long enough.
Injuries are piling up at the worst possible time.
And for many key players, there may not be enough days left this spring to get back onto the field for opening day.
Boston's David Ortiz, the Yankees' Derek Jeter, Mark Teixeira, Curtis Granderson and Alex Rodriguez, the Dodgers' Hanley Ramirez, the Padres' Chase Headley … All-Stars all, and all are either out for opening day or battling long odds to make it.
The timing is awful.
"The worst time to have injuries is in March, April and even May," Brewers general manager Doug Melvin says. "You can't find replacements.
"At least in June and July, teams may be out of it and willing to trade."
Melvin is without first baseman Corey Hart, whose rehabilitation following knee surgery Jan. 25 has pushed Hart's availability back into May.
The Brewers started camp hoping Hart could rush things and be ready to play first by opening day.
Now, they're looking at an in-house replacement rotation that will feature veteran shortstop Alex Gonzalez playing first with Taylor Green or Blake Lalli mixing in as well.
The Yankees, who entered camp knowing A-Rod would be out for much of the season, lost Granderson to a broken arm in February and Teixeira to a wrist injury just before the start of the World Baseball Classic earlier this month.
Within days of Teixeira becoming the latest in a long line of Yankees to go down, GM Brian Cashman picked up Brennan Boesch, a left-handed hitting outfielder who had been cut by the Tigers.
As Melvin said, about the only options at this time of year are in other clubs' rejects.
The Red Sox are scrambling to figure out DH at-bats if Ortiz's sore Achilles forces him to the disabled list to start the season. While debating Jonny Gomes and Jarrod Saltalamacchia, the Red Sox were pleased this week when Ortiz was able to swing in the batting cage over three consecutive days.
The Dodgers, meanwhile, sent Clayton Kershaw to the mound for his second-to-last Cactus League start before their April 1 opener while Ramirez was in Los Angeles having surgery to repair a torn ligament in his right thumb.
Ramirez, the Dodgers' shortstop, was hurt in the WBC while playing third base for the Dominican Republic. The chain reaction there is that Luis Cruz likely will move from third to shortstop and Juan Uribe, Nick Punto and Jerry Hairston Jr. all will see time at third.
Even with Ramirez out, shortstop Dee Gordon is expected to start the season at Triple-A Albuquerque.
"Coming into the season, we're a lot better off to absorb this than we were last year," manager Don Mattingly says, noting that when Matt Kemp suffered two hamstring strains in the first two months of 2012 "we survived the first one, but we didn't survive the second one because we really didn't have that kind of depth."
As Mattingly notes, the Dodgers had to play both Hairston and Juan Rivera more than they should have been played, and the resulting wear led to injuries for both players.
"The dominoes fell," Mattingly says. "The dominoes with Hanley, there's a domino or two, but it's not like there's things just falling down. We've got [Justin] Sellers who can pick it, Dee's [improving], we know Cruz can pick it. Punto hasn't been shabby at all in spring training, and he has experience there.
"So we're not sitting here saying, 'We don't have anybody who can play short, let's go make a deal.' I don't feel like we're in [a situation] like that."
But as outfielder Carl Crawford says, losing Ramirez is "a blow."
"We've just got to hold down the fort until he's here," says Crawford, whose own opening day status is iffy as he recovers from elbow surgery. "He's a big part of what we're trying to do. We'll see."
Says Mattingly: "Obviously, we feel like we're the best club with Hanley. If Hanley swings a bat the way Hanley is capable of, and if Hanley plays the game the way he is capable of, it's hard to say you're better off without Hanley. I can't sit here and say that.
"But, we've still got a lot of talented guys in that room who are capable of doing some things."
Not exactly the way the Dodgers drew it up coming into spring camp. But with a payroll north of $200 million, they're deep and have options.
For teams without much money or many options, the looming pain is greater. Headley may be a mostly under-the-radar name, but he led the NL in RBI last season (115) and finished fifth in NL MVP voting. The Padres will badly miss him during the month he's expected to be out.
And here's the thing: While Ramirez, Teixeira and Wright were injured during WBC-related activities, Headley perhaps could have been saved by the WBC.
He was named to Team USA as Wright's replacement and was set to join Joe Torre's club in San Francisco had it advanced to the semifinals. Had that happened, Headley never even would have been playing in the Padres' Cactus League game in which he broke his thumb.
"That was the first thought that came through my head," Headley says. "Two days [earlier], I thought I'd be in San Francisco. I wouldn't even have been playing in that game.
"You can play the what-if game constantly."
For a team that already had had catcher Yasmani Grandal stripped from the middle of its lineup because of a 50-game performance-enhancing drug suspension, Headley's injury is terrible news. The tip of his left thumb is broken all the way through.
"We'll do everything we can do," Headley says of a healing process he hopes moves quickly. "Unfortunately, there's not a lot you can do now."
Nothing other than let the bone heal.
Without him, the Padres will leave rookie Jedd Gyorko at second base, and their first choice is to go with Logan Forsythe at third. Except Forsythe has spent most of the spring battling plantar fasciitis. Enter … Alexi Amarista?
Alternate plans are being made throughout the game on many fronts.
In Tampa, as colleague Jon Heyman reports, Jeter (recovering from ankle surgery) is working feverishly to avoid starting the season on the disabled list.
In Port St. Lucie, Wright (intercostal strain) is hopeful that at least one regular third baseman will be on the field when the Mets open the season against the Padres. And we know it won't be Headley.
"We'll shore it up," veteran Padres outfielder Mark Kotsay says, a phrase that is echoing around many camps at the moment. "We're a team. One member doesn't make a team.
"Every team is dealing with injuries. We're not going to make excuses."
Piscotty's mother was diagnosed with ALS earlier this year

From the rebuilding Marlins to the aggressive Angels, here's how the most active teams made...

Plenty of other teams are involved, of course
Where might the Orioles third baseman land?

Kinsler will slot in at second base for the Angels

The Marlins got a better return for Ozuna than Stanton or Gordon