Pistons' Greg Monroe admits team had chemistry issues
Greg Monroe is typically a very soft-spoken, say-the-right-thing kind of guy. But he let out that the Pistons had some locker room problems.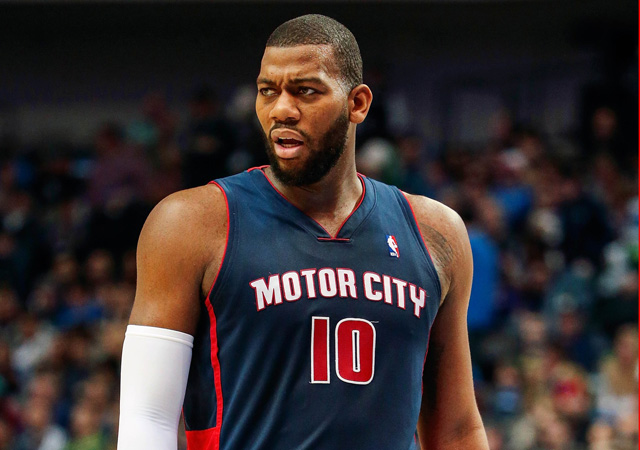 More NBA: Season Awards | Grades: East | Grades: West | Seasons in Review
In pretty much every way, the Pistons had a miserable season. A roster seemingly built to be competitive completely blew up, and hence, a 29-53 season which resulted in the coach being fired and the front office finally being reshuffled. 
Here's how bad it actually was: Greg Monroe, the picture of professionalism and saying the right things, admitted the team didn't have an ideal locker room structure. 
Greg Monroe, on the day his fourth NBA season ended and perhaps the occasion of his final Detroit Pistons game, was asked what the team needs to do to reverse its fates in the short term.

"Um. ... I mean. ... Ahm. ... Well, um."

He was saved by an offer to restrict the answer to personnel, and given that out, said more perimeter shooting would be nice.

[...]

"Honestly, I would say no," he answered.

Pressed for what the problem was, Monroe retreated.

"I will answer the question," he said, "but I wouldn't go further than that."

To understand how strongly Monroe's answer confirms what many believed about the Pistons' togetherness requires knowing how understated he is with cameras and recorders whirring.

"I don't really like to say things that are controversial, even though sometimes it may be needed," he said. "But I don't think it's beneficial. I believe, as a team, we should be able to talk. But in this platform, I don't think some stuff should be said, even though some people always choose to do it."
Here's the rub to all this: Monroe is a restricted free agent this summer. The Pistons reportedly would match any max offer for Monroe, but if the team is dysfunctional and disruptive, he may be eager to find another locker room. 
He averaged 15.2 points and 9.3 rebounds, which obviously is a very good season, but slightly down from the production he's had his previous three. But all of that has been on bad teams, something that a player can grow tired of quickly.
The Pistons fired Mo Cheeks a little more than halfway through the season and interim John Loyer took over. The team never found a footing, reaching some of the lowest points you'll see, punctuated by their loss to the 76ers, breaking their 26-game losing streak. 
Former general manager Joe Dumars made moves in the offseason to try and improve the team, but some of them didn't fit the roster well. Josh Smith interfered with Andre Drummond and Monroe inside, while the backcourt wasn't exactly built to support the interior focused team they had. 
All of it led to a bad year, and a bad locker room. Something Monroe just couldn't keep to himself about much longer.
West was a huge piece in building the Warriors into the super team they became

The annual rookie survey is in, but if previous years are any indication it won't mean muc...

Annual NBA rookie survey yielded some surprising results, but none more stunning than this...
Iverson says the King always has a shot to win it, and gives him the upper hand in 2017

Could be an awkward meeting, whether Melo suits up for the home team or the visitors

If Chicago was fleeced -- the prevailing thought -- when dealing its star, so were a lot of...